How finding an excellent mentor could set you up for success in insurance | Insurance Business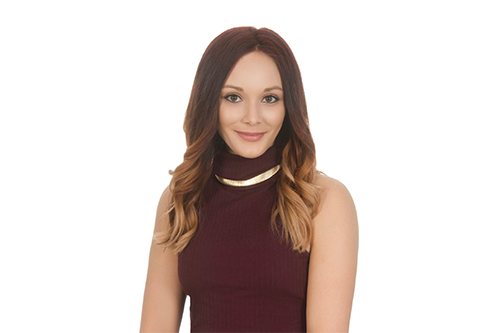 The insurance industry can often be competitive, which might make you think it would be difficult to find someone to lean on when you need it the most. Thankfully, Guardian Insurance Brokers account executive Lauren Reeves (pictured) came across some excellent mentors to set her up for success – and believes there are many more out there.
Like many insurance professionals, Reeves (pictured) didn't start out wanting to be in the industry – she chose instead to start her career as an event and restaurant supervisor at Cloudland, then becoming a sales support at Places Estate Agents. She eventually gravitated towards insurance when she met the director of Business Insurance Specialists (BIS), who believed that she could thrive in the sector.
"It was the first time anyone had really invested in my professional development, and I found that gesture very motivating. I haven't looked back since," Reeves explained.
Having a background in building relationships, she quickly adapted to her new role while applying some of the lessons that she had learned from her previous experiences.
"All of my previous experiences required me to work under pressure and meet deadlines in challenging circumstances – with time management, communication, and attention to detail required to adhere to an exceptional standard. I have learned that these traits are essential no matter what the role, and are the foundation of customer loyalty," she shared.
"In all positions throughout my career, I have worked both as a team member and autonomously. My experiences have deepened my awareness of group dynamics and methods of dealing with conflict, which has been a beneficial tool in strengthening my relationships with clients, colleagues, and underwriters. I actively work towards developing a rapport based on shared values and mutual respect to ensure that my relations are genuine and longstanding."
After being an account executive at BIS and Steadfast Brecknock Insurance Brokers, Reeves eventually entered the broking world at Guardian Insurance Brokers, where she assisted the managing director in managing their book together. She recently went back to what she does best, managing a portfolio of commercial clients with a strong focus on retention and writing new business.
"I review my client's business, insurable risks, and current program, and then tailor insurance solutions that are both cost-effective and match their risk and insurance needs," she shared.
"This year, I am going to focus on settling into my new role, growing my book, and strengthening the dynamic within my team. I have a couple of mentors whom I regularly meet with to help develop a strategic plan and provide a different perspective should I encounter any hiccups."
She advised those who want to succeed in the industry to make the most of the opportunities that come their way and take control of their professional development.
"The industry is not short of opportunities. I'd also recommend a mentor or two. There is a wealth of knowledge within the industry, and many are very generous in sharing their wisdom with those who want to learn. Having a mentor outside of your organisation is definitely beneficial, particularly if you're facing challenges and in need of a sounding board and impartial advice," Reeves concluded.