The importance of maintaining constant communication with clients | Insurance Business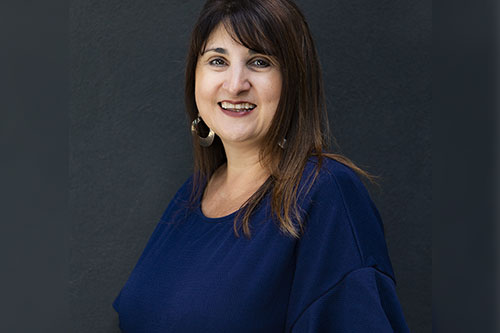 Being an insurance broker is not only about selling products but also about building relationships with clients and ensuring that they are well informed about their cover. Maxton Insurance Brokers senior broker Gina Zafiropoulos shared with Insurance Business what inspired her to enter the industry, what challenges she has faced over the years, and how a lack of communication and education could prompt disastrous results.
Zafiropoulos (pictured) decided to enter the insurance sector having been heading into the direction of retail. Wanting to broaden her options, she applied to a broker's office, which opened so many opportunities that she decided never to leave the industry.
She started her career with an insurance broker, where she typed renewals while gaining experience and knowledge in other areas of the business. She ventured to customer service and quoting until she became a broker assistant and eventually promoted to account executive.
"I have learned that there is a wide range of options when working in the insurance industry. It is always [allowing you] to learn different roles and broaden your knowledge. It has therefore allowed me to determine where I am at the best of my capability in the industry, which made me reach my best results as an account executive," Zafiropoulos said.
As an account executive and senior broker at Maxton, Zafiropoulos manages her portfolio, assists other brokers, and works with her team to come up with marketing ideas that could help the company grow.
"As I have been in the industry for over 20 years, I feel that my role is also beneficial in providing my team members with insurance knowledge and guidance," she explained. "[I also] help manage complex portfolios, keep Maxton updated with the latest products and tools to promote efficiency and accountability, and ensure the growth of assistant account executives."
Being in the industry for decades certainly comes with numerous challenges, including being undervalued and dealing with the consequences of a client's loss after rejecting professional advice.
"Some [of the] challenges [that I have faced] are when clients may not have considered my professional advice for their business requirements and they then suffer a loss that is not covered," Zafiropoulos said.
"I am then required to deal with them on this loss, and this is where it becomes crucial that I have done my due diligence from beginning to end to ensure I work through [the problem] with the client and [the mistake would] not happen again. My challenge is, therefore, to make [clients] fully understand the options that are available as a loss could potentially put them out of business."
Zafiropoulos explained that maintaining constant communication with clients is crucial as some think that brokers and advisers only connect with them when it's time for renewal.
"Most clients today also do a lot of research to try to obtain more competitive premiums, so the value of the broker can sometimes be undervalued," she continued. "These problems can be addressed by giving clients a better understanding of the services we offer and why our knowledge and expertise can be valuable to them in the event of a claim, as well as gaining an understanding of their business activities."
Zafiropoulos advised brokers to understand their clients' business, so they could analyse their needs adequately and determine how to address their business risks.
"If you look after clients in their time of need, they will normally spread the word to other people. It will then ensure you can grow your business on word of mouth," she added.
"The industry is always evolving, with new products and technologies always being launched, so there is never a dull moment. If you are looking for variety, you will certainly get it as well as satisfaction from clients that in a time of loss you are there to help see it through. It can be very rewarding for you and the client… you will also meet lots of interesting people on the way."