Roads Less Travelled | Insurance Business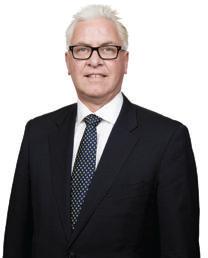 Australian businesses are increasingly travelling overseas for business, but in a time when civil unrest and terrorism are more prevalent, not even SMEs can risk business travel without comprehensive cover.
Chinwe Akomah
reports
The terror attack on Mumbai's Taj Mahal Hotel in 2008 was a real wake-up call for both businesses and holidaymakers, according to Tim Atkins,
Marsh
& McLennan Agency director.
"Most people affected by the Mumbai bombings were corporate travellers who happened to be in Mumbai for business, staying at a well-known hotel resort," he explains.
"When that incident happened, it definitely raised awareness of travel insurance in the corporate circle. To a certain extent, so did the Christchurch earthquake, as some corporate travellers were affected by it too. These events raised awareness among corporates that they were responsible for the insurance for all their employees and contractors."
Direct insurers may have the upper hand in personal lines travel insurance, but it is ever clearer that there is a crucial role for brokers to play in corporate travel.
Atkins also observes that, in the past few years, clients have started raising questions about adequate coverage.
"They are interested in the level of medical and hospital benefits and conditions, emergency evacuation scenarios and immediate responses should a catastrophe or terrorism event occur."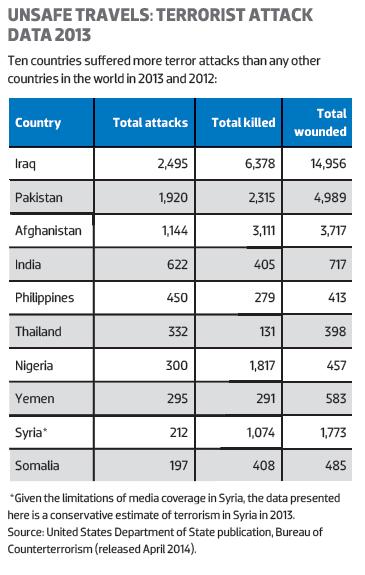 NO COMPANY TOO GREAT OR SMALL
Tim Christian,
AIG
Australia head of corporate accident and health, says companies of all shapes, sizes and sectors can require a comprehensive travel insurance policy for their staff.
"There is a strong misconception that SMEs don't require a corporate travel policy because they don't feel their employees travel enough or travel to destinations that are seen as hostile or dangerous," he explains.
"The important thing that can be forgotten is that organisations of all sizes have a duty of care to travelling employees, whether domestically or internationally, and need to demonstrate they have taken all practicable steps to meet their employees' health, safety, security and wellbeing needs."
Christian also points out that the Australian infrastructure industry in particular does a significant amount of travel to more typically dangerous countries. He says these particular organisations need to take special care when selecting a policy, as some cover excludes dangerous locations, and the emergency medical assistance offered might not be as far-reaching as they need.
Allianz
Global Assistance chief technical officer Matthew Clayton makes a similar point about SMEs.
"The IT revolution has had a globalising effect, knocking down many of the barriers to international trade. Now even the smallest of businesses conduct international business, be that through supply chains or target markets. So, increasingly, it is not just large multinationals that find they have a genuine need for corporate travel protection."
RETAIL POLICIES DON'T CUT THE MUSTARD
Traditionally, businesses would organise their own insurance. However, Clayton says the growing spend and risk concern in this area has seen a trend towards utilising the expert advice of a licensed broker.
"Corporate travel insurance is such an important product because it involves the welfare of the employees, and a broker can offer the client advice based on their expertise and experience on which product to select," he says.
However, Christian warns that most retail, non-broker-led policies will involve numerous exclusions that can financially cripple an organisation should they need to make a claim. "For example, if the CEO of an organisation fell down a set of stairs whilst travelling on business and needed extensive medical care, emergency flights home, and ongoing surgery, the fees could have a severe financial impact on an SME if they did not have the right coverage."
He adds that trip numbers and locations may also be limited in a retail policy, whereas more comprehensive policies will usually provide cover for unlimited trip numbers and a broader set of locations. Most of the time, a retail policy will also exclude pre-existing illnesses, whereas a comprehensive corporate travel policy generally won't, unless the condition is terminal or the individual is travelling against medical advice.
This is all the more reason why brokers have a vital role to play, Christian argues.
"As organisations continue to gain a better understanding of the benefits a non-retail policy can offer them, the need for brokers to step in and guide them to the right cover will increase also. Brokers will have a comprehensive understanding of the business needs, such as the frequency of travellers, the typical destination employees will travel to, whether there is a need for leisure travel for directors and whether anyone has a pre-existing medical condition, and can advise the organisation of which coverage they need, and why a retail policy can fall short when it comes time to make a claim."
Atkins says it is important to use a broker because of changed market conditions.
"The number of travel insurers has grown, as well as the number of travellers. Ten years ago there were roughly three main players in the corporate travel insurance sector; now there are 10. The broker helps simplify and explain this process so the client can make an educated decision."
CLIENT TRAVEL INSURANCE PITFALLS
The cost of insurance is a constant concern for businesses, and comprehensive insurance is often sacrificed to save money. Clayton says this is a common pitfall that must be avoided.
"While the raw financial cost of an incident may be at the forefront of people's minds when considering purchase, the peace of mind that an effective assistance service provides really can be key to a better whole experience."
Every business has different travel insurance needs, he continues, so what may suit one client is unlikely to suit another.
Atkins says a real pitfall for the client is failing to identify their profile or underestimating the importance of their travel insurance program.
"This is where the corporate buyer needs to engage with a broker because the broker can help break down their travel patterns and identify their risk profile, and what is the most appropriate coverage out there.
"If there is a client that is travelling to a politically sensitive country or using bespoke charter flights, a brokerage can source the highest possible coverage and which insurers have appropriate emergency disaster responses and practices."
This article is from the
June Issue of Insurance Business
. To read more, please click on the link to download.