Are you delivering the goods? | Insurance Business Australia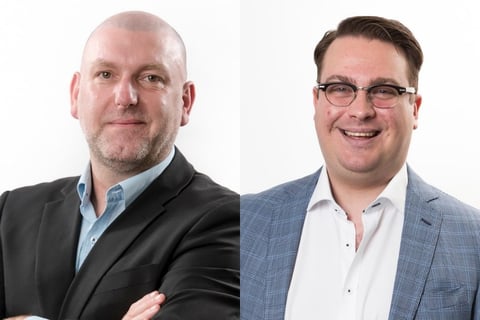 Here's a scenario to get any broker's blood pressure up. Your client's truck has overturned, and diesel and highly fragile cargo have spilled onto the road. The motor insurer has towed the truck and trailer but left the cargo strewn everywhere because they don't cover that. Your client isn't happy – only now seeing the implications of having cover with separate insurers. To make matters worse, it's unlikely that their carrier's cargo insurer will come to the party either, because the fragile goods are news to them –and to you.
Of course, this is an extreme hypothesis, but it makes two important points. First, having all of a transport client's cover with the same insurer might be the most prudent approach. Second, you can't take for granted that your customer has kept you in the loop about the goods in their care.
These are both excellent reasons to check in with your transport clients – and recent changes to the unfair contract terms provisions of Australian Consumer Law (ACL) mean there's no better time than now.
Whose fault is it anyway?
The broader definition of 'consumer' under the amended ACL means a greater number of transactions will be protected under the law. For transport operators, this expands their scope of liability, as they'll no longer be able to call upon their 'all care, no responsibility' contract to get them off the hook in the case of damage to a consigner's goods.
"As insurers of carriers, we will see more claims being lodged as they are held to account for damage they cause," says David Brando, national carriers product manager at NTI. "In the past, many carriers sought to rely on their contracts to alleviate their responsibilities and only sought insurance cover that would defend their trading terms, to the detriment of the owner of the goods and the commercial relationship.
"In the last couple of years, we have seen a clear trend towards material damage cover on goods in transit, whereas in the past, many people relied on carrier's liability cover. That meant they would point to their contract and say, 'You signed a deal saying you weren't going to hold me responsible if something went wrong'. It often required a determination from the courts to resolve."
Now there is less value in that, Brando says – and not just because of the shifting legal landscape.
"The changing attitude away from liability- based cover also reflects that people place more value on their business relationships," he says. "Rather than telling the customer who consigns something to you every week, 'I don't care that I damaged your goods', they are now saying 'I am going to provide some goodwill and cover the damage I caused'."
What this means is that carriers – and the brokers and insurers advising them – need to pay even closer attention to contractual terms. Do terms need to be reviewed in light of the ACL changes – and might it be wise to do so anyway to avoid souring longstanding relationships?
"The first onus sits with carriers to review their trading terms and determine whether there is an obligation upon them to make those contracts more fair under this new legislation," says Alexander Sawtell, national liability product manager at NTI. "So engage a good lawyer – unfortunately, we see a lot of customers who try to do it themselves; they might copy someone else's trading terms, which may not be appropriate to their specific circumstances."
Next, operators should be asking whether they need to shift from lower-cost carrier's liability cover, which may no longer be fi t for purpose, to an insured perils or accidental damage style policy.
"If you have traditionally paid a small premium for a liability-based cover, it may no longer be adequate for your needs," Sawtell says. "We as insurers should even be asking, 'Is it appropriate for us to be issuing a liability-based cover for these goods in transit, given we can't rely on your trading terms to defend a claim?'. What's the point of having a fight over liability when the court will probably now rule the 'all care, no responsibility' clauses to be unfair? It will ultimately just result in frustrations for the carrier and their customer, as the claim takes longer to settle and will ultimately still incur the same amount as if it was covered under a material damage cover, plus the additional burden of significant legal fees. That will see premium costs rise, if insurers do continue offering this style of cover at all."
A long time coming
Insurers like NTI have been advising customers for a while to shift their reliance on liability-based goods in transit cover.
"Our carriers are increasingly under-standing it's in everyone's best interest to just get a claim settled promptly and move on," Brando says. "However, margins are thin, particularly in road transport, so when you are presenting an insurance alternative that costs more, customers can struggle to find the value in that additional cost."
It's up to the broker and insurer to make that case as best they can – because often it's only after the fact that the client sees the value of full accidental damage cover.
The case for more comprehensive insurance is also mounting from a storage perspective. Carriers storing customers' goods in their warehouse might think their public liability cover is sufficient to insure the cargo. But while those goods are subject to bailees' liability, certain things are still not covered.
"For example, if the owner of the ware-house has a security fence, guard dogs, alarms and security patrols, and yet someone still breaks in and steals something, it would be very hard to prove they are legally responsible under bailees' liability, as they have done everything they could reasonably do to avoid that loss," Sawtell explains. "So it might come as a shock to certain transport operators that their care, custody and control cover is not comprehensive. What they ought to do if they want comprehensive cover is go to a property insurer for a policy that covers customers' goods as contents and which will cover them for fi re and theft, etc."
The increasing frequency of extreme weather events also makes this approach a good idea.
"You'd be hard pressed to prove a carrier who gets flooded is legally liable for damaged goods, particularly if they've taken steps to try and mitigate that risk," Sawtell says. "Unless there is comprehensive cover in place, the owner of the goods might be out of luck. Even if they have their own insurance, a lot of consigners may not be very happy about having to ruin a fl awless claims history because they consigned goods with someone who didn't give them the level of protection they expected."
Mind the gaps
As well as running a fine-tooth comb through clients' existing policies in light of the new legislation, brokers would do well to minimise any gaps upfront by opting for a 'one-stop shop' solution.
"At NTI, our policies are structured to work in harmony," Sawtell says. "There is a lot of benefit to a carrier taking their carrier's cargo insurance, liability and their motor insurance with NTI.
"Imagine someone operating a folding crane on the back of a truck to unload a pallet of goods and, when swinging the pallet out, they strike third-party property, not only obliterating the goods but also damaging a nearby building in the process. If you have both those covers with one insurer, it makes settling the claim a lot easier than having to involve separate insurers, investigators and assessors."
Another scenario where it pays to have the right cover is when transit is interrupted – an increasing likelihood thanks to the COVID-19 pandemic.
"If someone tests positive for COVID at a work site, that shuts the site down, and the goods are held up from being delivered," Brando says. "So having cover during those unforeseen stoppages is critical. NTI's carrier's cargo insurance policy covers you for up to 30 days for temporary storage, which is market-leading."
Then there are planned interruptions – for example, where the carrier breaks transit and chooses to take the goods back to their depot rather than straight from point A to point B.
"Again, you need to ensure you under-stand where your covers start and stop," Sawtell says. "We have seen plenty of circum-stances where people have elected to break the ordinary course of transit and stored goods in their depot. Strictly speaking, there is no carrier's goods in transit response in the case of a deliberate break in the transit. This would be where public liability or property insurances respond, if they are appropriately placed. If there are gaps between these policies, someone will be left out of pocket and sorely disappointed."
The takeaway for brokers? Be proactive in checking how the changing legal landscape fits in with your client's business and whether their breadth of cover is still adequate.
"We see a lot of customers who take out a policy to cover general goods when they are starting their new business, but over time they might specialise in a certain area," Brando says. "If they are not partnering with their broker closely enough, the cover may no longer fully meet their needs."
About NTI
NTI is a specialist insurance provider offering products and assistance services for the transport and logistics industries, including heavy commercial motor, mobile plant and equipment, and marine insurance. Starting out in 1971 as R&G Insurance Consultants, National Transport Insurance Limited (NTI) was formed in 1986 with local insurers AMP, Sun Alliance, General Accident and QBE as equal joint shareholders. This allowed the company to expand further across Australia. Today, NTI is a joint venture between IAG's CGU and Suncorp's Vero, two of Australia's largest general insurers.
For more information, visit nti.com.au.