Creating a welcoming space in insurance | Insurance Business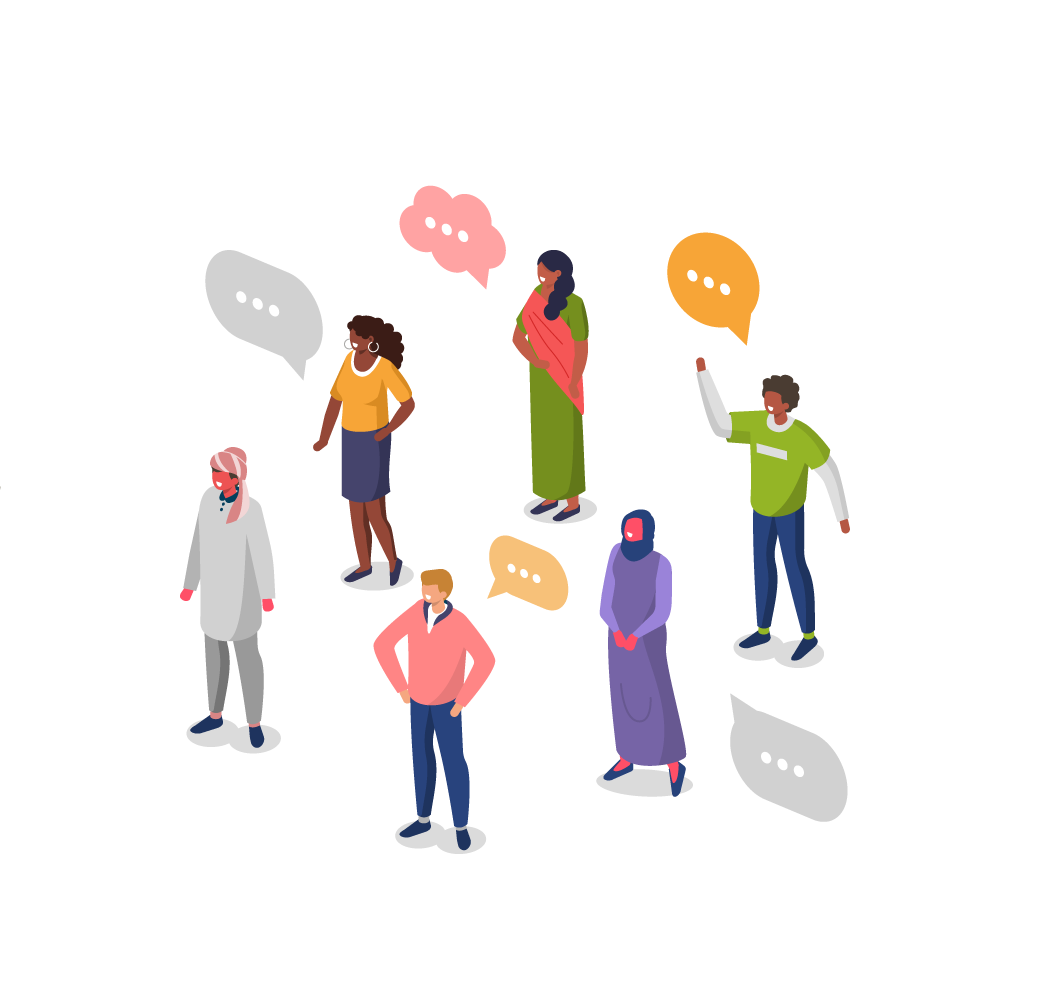 There is an oft-cited analogy about the distinction between diversity and inclusion: diversity is being invited to the party; inclusion is being asked to dance once you're there.
While it's not a perfect analogy – there are multiple factors beyond diversity that contribute to both who is 'invited' and the level of participation they are allowed to have – it does clearly illustrate that diversity and inclusion are not the same thing. It's easy enough for businesses to co-opt 'diversity' as a buzzword and present a carefully curated image to the wider world, but it's a façade that won't hold up to scrutiny unless real work around inclusion is also being carried out. The two should be closely linked and translated into practical results, all the way from the boardroom to baseline workers.
Insurance has a lot of work to do on both the diversity and inclusion fronts – although to be fair, so do a lot of other industries in Australia. The good news is that there are insurance companies that are up to the task – and that don't merely see it as a challenge, but rather a means to better represent and serve the communities they work with.
"I fundamentally believe that we are all unique and should be able to bring our whole selves to work, and that an inclusive culture is a foundational building block for diversity" Catherine Carlyon, AXA XL
Case study: AXA XL
"One catalyst for real change at AXA XL Australia was in 2016 – our sponsorship of the fl agship event at the inaugural Lloyd's Festival for Diversity & Inclusion in Insurance, otherwise known as the Dive In Festival," says Catherine Carlyon, head of claims for Asia-Pacifi c at AXA XL. "Inspired, I helped set up our internal Inclusion and Diversity Committee with the aim to elevate awareness, drive inclusive behaviours and culture, advise on best practices, and promote greater diversity within our company. I fundamentally believe that we are all unique and should be able to bring our whole selves to work, and that an inclusive culture is a foundational building block for diversity."
In 2020, AXA XL's Inclusion and Diversity Committee is more active than ever. Together with regional leader Craig Langham, Carlyon is now a sponsor for the committee. The committee is also supported by global business leaders, including AXA XL CEO Scott Gunter, along with a dedicated global I&D partner. The Australian committee is led by Pete McAllister and is made up of colleagues who are passionate and dedicated to help drive change – a role that they have all volunteered for above and beyond their usual responsibilities.
In 2020, the committee elected to focus primarily on two areas: mental health and equitable recruitment, promotion, and talent. The focus on mental health has included the publicising of a new employee assistance program and internal presentations aiming to educate and remove any stigma surrounding mental health, including how to identify signs of possible issues and the importance of checking in with colleagues.
Committee members also work with external partners and industry bodies to share ideas and participate in educational forums that are then shared through articles, webinars, management training, guest speakers and sponsorship of events such as R U OK Day and Mental Health Awareness Month. They also make best practice recommendations to management, drawing on the latest research from bodies such as the Diversity Council of Australia. The importance of this education and awareness has been heightened during COVID-19, which has made resilience and mental health an ongoing focus.
In the area of equitable recruitment, promotion and talent, "our management team have participated in unconscious bias training, and we are planning to review our recruiting, promotion and succession planning processes to ensure they are both gender-neutral and appealing to a diverse workforce," Carlyon says. "Earlier this year, we surveyed colleagues on our approach to return-to-work policies after parental leave or other absences to identify areas for improvement."
Additionally, AXA XL supports many other areas of diversity and inclusion. For example, in July 2020, the company logo was changed to recognise Pride Month. Racial inequality issues have also been highlighted.
"Beyond our focus on driving change internally, many of us also participate as speakers in external events and contribute to articles such as this to help drive industry change," Carlyon says.
ABOUT AXA XL
AXA XL is the P&C and specialty risk division of AXA, known for solving even the most complex risks. For mid-sized companies to the world's largest multinationals, we offer traditional and innovative insurance solutions and services in more than 200 countries and territories. Whatever path your business is on in these uncertain and fascinating times, we'll be there. Wherever and whenever you need us.
How? It starts with a strong and efficient capital platform, data-driven insights, leading technology, and a flexible approach. Driven by a culture of superior service, our talented and recognised teams are empowered to create relevant solutions across all our lines of business: property, casualty, professional and financial lines, and specialty
For more information, visit axaxl.com.
Case study: QBE
In 2019, QBE became the first general insurer in Australia to adopt a gender-equal, flexible paid parental leave scheme, known as Share the Care. The goal of the program was to make parenting, career breaks and flexible working business as usual for both men and women.
A year after launching the initiative, QBE has seen a 300% increase in male employees taking paid parental leave; men now represent more than a quarter of parents in the organisation who are accessing paid parental leave, up from just 10% the year before. Share the Care also helped QBE come in fifth in the 2019 Top 20 Australian Workplaces for New Dads, published by HBF's Direct Advice for Dads.
Jason Clarke, QBE's chief customer officer, says that since the introduction of the program, there has been a marked shift in attitude, and he's looking forward to the equal division of work and care becoming business as usual.
"Inclusive workplaces that are grounded in equality not only deliver for society broadly, but also for our business," he says. "It's also central to family wellbeing, allowing both parents to be present in the important early years. By taking this step and mainstreaming caring and flexibility for all, we're sending a strong and overdue message that we can only achieve gender equality in the workplace when both men and women have equal opportunities to thrive in their career and at home."
Sam Morgan, national manager of intermediated property, was one of the first dads to take advantage of the program and says it has delivered unexpected value.
"[Gender-equal parental leave] is an immensely important initiative, not just for our industry but beyond" Sam Morgan, QBE
It's an immensely important initiative, not just for our industry but beyond," he says. "It's causing our people to re-evaluate long-held perceptions of gender roles and their negative impact to equality in the workplace, specifically on parental responsibilities and more generally. The real genius behind it is not only the direct benefits to the leave recipients and their partners, but the unexpected ones it's brought our business through encouragement of more agile mindsets. This promotes leaders and staff to find innovative ways to overcome perceived barriers, in turn enabling each use of this new leave benefit to be a step forward."
Others who have used the program have also been passionate advocates of it.
"What I continue to find most meaningful about it is how it changes perspectives of not only the recipient, but also their colleagues," Morgan says. "It's always first seen as just 'leave', but when they share their stories, it really gets everyone to realise what it opened up for partners, how it changed family dynamics and what it's done for the bond with their children. It's funny because the most frequent comment is 'Why isn't every company doing this?', and I think it's a great question."
ABOUT QBE
QBE Australia is part of the QBE Insurance Group. Headquartered in Sydney, we have offices across all states and territories. Our purpose is to give people the confidence to achieve their ambitions. We provide a broad range of insurance products to personal, business, corporate and institutional customers, from car and home insurance to tailored business packages and specialist cover for industries such as aviation and farming.
We're all about meeting our customers' needs. We do this by seeking to understand our customers and developing competitive, flexible insurance cover that works for them, and by continually striving to deliver the highest level of service from quote to claim.
For more information, visit qbe.com.au.