Designing and constructing solutions | Insurance Business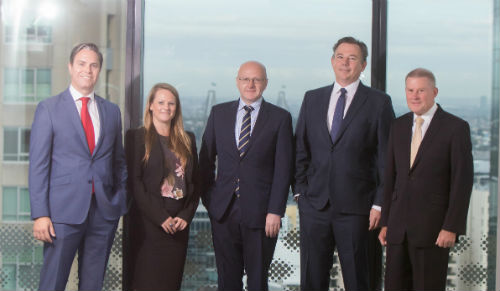 Allied World Australia recently invited several brokers to a breakfast roundtable, hosted at the Sydney office of insurance law firm Wotton + Kearney. Four experts shared a host of insights into design and construction professional indemnity insurance, emphasising the importance of having well-informed insureds
Topics of discussion
The roundtable examined the intricacies of design and construction professional indemnity [D&C PI] insurance in the context of Allied World's own recently launched policy. Topics included the intersection of construction professional indemnity with general liability and contract works coverage, loss mitigation costs extensions, and the critical need for brokers to ensure their clients understand the product.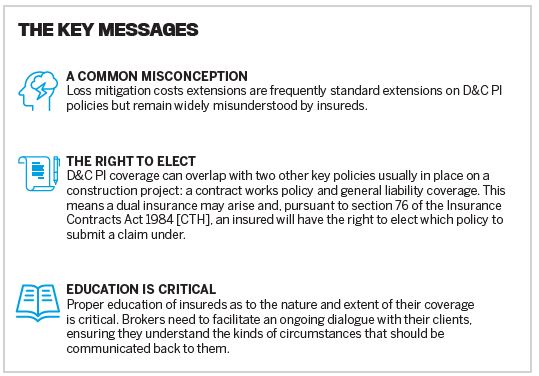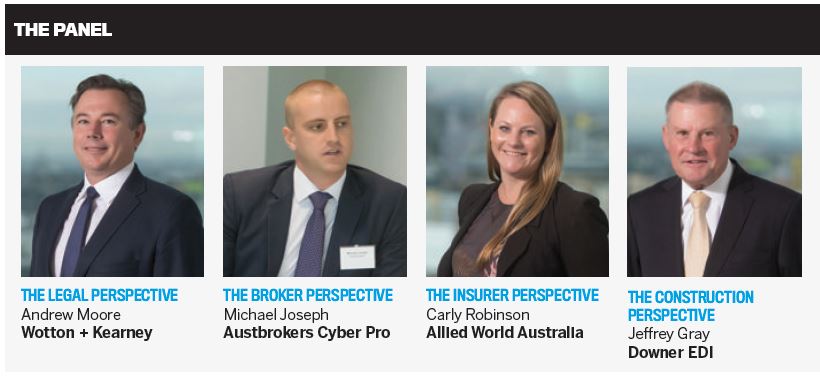 LOSS MITIGATION COSTS EXTENSION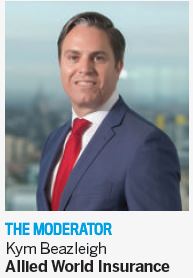 A loss mitigation costs extension protects an insured against costs and expenses they might incur in working to mitigate the effects of a fact, circumstance, act, error or omission that would otherwise result in a claim under the policy. One broker asked whether it remains common for loss mitigation costs to be an optional extension under D&C PI policies or whether common practice is now to include this cover automatically.
Kym Beazleigh: Certainly, from our perspective, we would see it as just an extension of the policy. Where we have seen some challenges historically as an insurer is where people have gone off and thought that the loss mitigation cover simply meant that they had the right to go up the sub-limit of the mitigation costs, thinking they could just go and spend that money as they saw fit, then later on saying, "Could you please reimburse us for these costs?"
I think a good professional indemnity design and construction wording would have loss mitigation costs as a standard extension. I also think the key is making sure the extension is clear in its intent as to how it operates, and also making it clear that you still need to obtain the consent of the insurer to incur those costs.
Michael Joseph: This is something that I think insureds and brokers don't understand all that well. It comes back to educating the client about the design and construction policy to start with, and ensuring that the client understands what a claim is and what a claim isn't under the policy.
We have situations – and I've seen this numerous times – where clients will get a request to fix something on the project. They'll do that, and then they'll come back later on and ask for a cheque from the insurer. It causes issues, and for us, it's all about being proactive with the insured to start with, explaining that loss mitigation to them.
Andrew Moore: There is a requirement to get consent to incur the costs with respect to a reasonable mitigation solution. It's actually a process which, by involving the insurer, can be a lot simpler, and costs allocation is a great example of this. When we have these scenarios involving a claim under mitigation loss cover that's an afterthought, you end up with basically this massive pot of costs, which can be very hard to try to unpick.
Carly Robinson: Evaluating costs incurred after the fact can be di­ cult and complicated. In my experience, if costs are incurred without insurers' consent, one of the key issues is determining if the costs are reasonable, and there can often be disagreement on this point. When insurers are involved early, we can adopt a proactive approach and work towards a solution. That solution can tap into valuable information and resources, which the insured can use to reach the best outcome in mitigating the issue at hand.
OVERLAPPING COVERAGES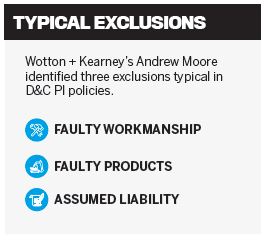 There are two other key policies generally always in place on a construction project with which PI coverage can overlap – a contract works policy and general liability coverage.
Contact works policies
Andrew Moore: The contract works policy will typically cover multiple insureds. It will cover, generally, the head contractor, all of the subcontractors, all of the sub-consultants [and] all of their onsite activities. It covers damage to the project, which is defined as 'insured property', and it's only for the period of construction and any maintenance period.
Property damage means different things in a first-party contract works sense to a third-party liability sense. In a contract works policy, it is any damage, so any physical alterations which impair the use of the insured properties, which is the works. Property damage in a general liability/third-party liability sense is something else. It is damage to third-party property or it is personal injury. It's not, for example, damage to the building you're designing and constructing or the manufacturing plant you design and construct – that's regarded as pure economic loss.
So, it's important not to think property damage under a contract works policy is the same concept as property damage under a PI or a general liability policy.
General liability policies
Andrew Moore: They cover third-party damage to third-party property and personal injury. They've got a faulty products exclusion in there, they've got faulty design and workmanship exclusions, but looking at the professional liability or breach of professional duty exclusion in that policy – and with quite a lot of policies, particularly some of the manuscript GL wordings – there'll be a write-back of that professional services exclusion for property damage and personal injury.
So you've now got a scenario, if you've got one of those write-backs and there's been property damage, and this is damage to third party or personal injury, it's not necessarily out because it arose from a professional service. A good example might be down on Clarence Street, you're designing and constructing a glass façade. There's an error in the design [and] that façade shatters. The general liability policy covers property damage and personal injuries, so to the extent that that's fallen on cars and people and there's a write-back on the professional services exclusion, you can look to that policy for cover.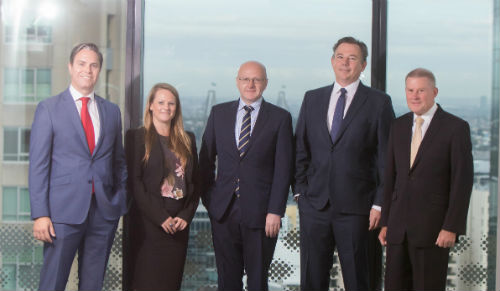 CLIENT EDUCATION
Each panellist stressed the importance of brokers properly educating their clients as to what falls within a design and construction professional indemnity policy.
Michael Joseph: Design and construction contractors sometimes forget that even though they're subcontracting out elements of their work, they're still going to be liable under the contract in most cases, and the principal will more than likely come after them if there is an issue. We see a lot of claims where subcontractors have actually [made] that initial error and it's caused the head contractor the loss there.
The issue we have, particularly in the mid-market space, with these sorts of clients – and brokers as well who don't understand design and construct – is they have that feeling that essentially subcontracting out those sorts of elements reduces that exposure, and it's really not the case. I know insurers have the ability to subrogate, but there's a lot of reliance around what PI policy that contractor may have in place. Also, it's unlikely that that subrogation will result in full recovery.
Some things we look for to counteract that element a little bit tend to be limitation of liability clauses under policies. This particular clause will essentially ensure that if there is a subcontracting situation with a particular professional service, and that contractor limits their liability back to our insured, the policy won't be affected by that and, effectively, at the time of subrogation, the insurers won't rely on that subrogation clause and won't limit their liability in terms of how much they will pay.
Jeffrey Gray: Insurance is all about balance-sheet protection – we all know that. Contractors always want to look to recover any losses that they fortuitously incur. I think it's an incumbent requirement for brokers, especially in this type of area, to clearly enunciate what's specifically not covered.
In my career, I've noticed often that people get into trouble, don't put their hand up, try to bat their way out of it, and then, as a last resort, they look at insurance instead of that being their first point of call for circumstances which may give rise to a claim. I think that's really the broker's role – to alert the contractor to the necessity of always being transparent in conveying anything that occurs so that you can get professional advice straight away.
A lot of you will get clients who get themselves into a big bit of trouble before you hear about it. I'd recommend that you become proactive when you're talking to them about this type of insurance [so that they] know they have to come to you a lot earlier than they have in the past [and] it's not going to inconvenience you if they put their hand up and say, "I have a problem." I think most insurers these days would say, "Yes, we'll give you half an hour and we'll talk about it and see if we can direct you."
Carly Robinson: I agree that that early engagement piece is very important. From my perspective, [it's important to] obtain the necessary information early on to understand how the loss arises and if it's connected – identifying if there are any gaps in cover or coverage issues early in the piece and communicating that early to the broker and the insured.
I'm a big believer in open communication and letting you know about any issues that I see in a claim. I want to ensure that there are no surprises from anyone's perspective so that you can work to manage the insured's expectations of our position and any issues that we've seen early in the piece.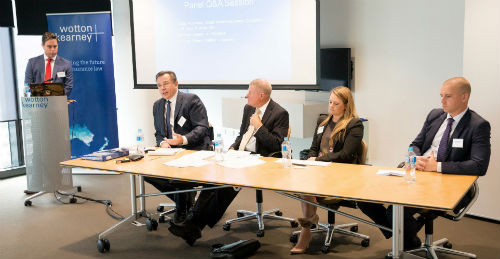 POSTSCRIPT
After the session eded, both attendees and panelists shared some final thoughts
Henry Clark, Honan Insurance Group: There are grey areas in interpretation around which policy should respond in the event of a claim. I guess it's ultimately up to the insured to make the right decision about which policy they should be claiming on to make sure they achieve the best result.
Michael Joseph, Austbrokers Cyber Pro: [The market is] becoming a bit more di‑ cult. Insurers are looking at things a lot closer. So, as a broker, it's about being on the forefront, looking at new providers in the market, because you can never count anyone out. Essentially, for us, it's about working with new partners and seeing what each has to offer.
Andrew Moore, Wotton + Kearney: A key theme that came out of this morning was the importance of an open and transparent discussion that happens early on in the piece. Nine times out of 10, whenever there's a problem with insurance on a construction project, it's because there's been a lack of communication and a lack of collaboration. Insurers have been through this many times before, and often they've got a lot of value to add to the process.
Kym Beazleigh, Allied World Insurance: The construction industry has always been a cornerstone of the Australian economy – never more so than during this current residential and infrastructure boom. I'm excited by the opportunity to continue to support our brokers and clients through our suite of three professional indemnity primary wordings and claims support.