Smooth and safe journeys | Insurance Business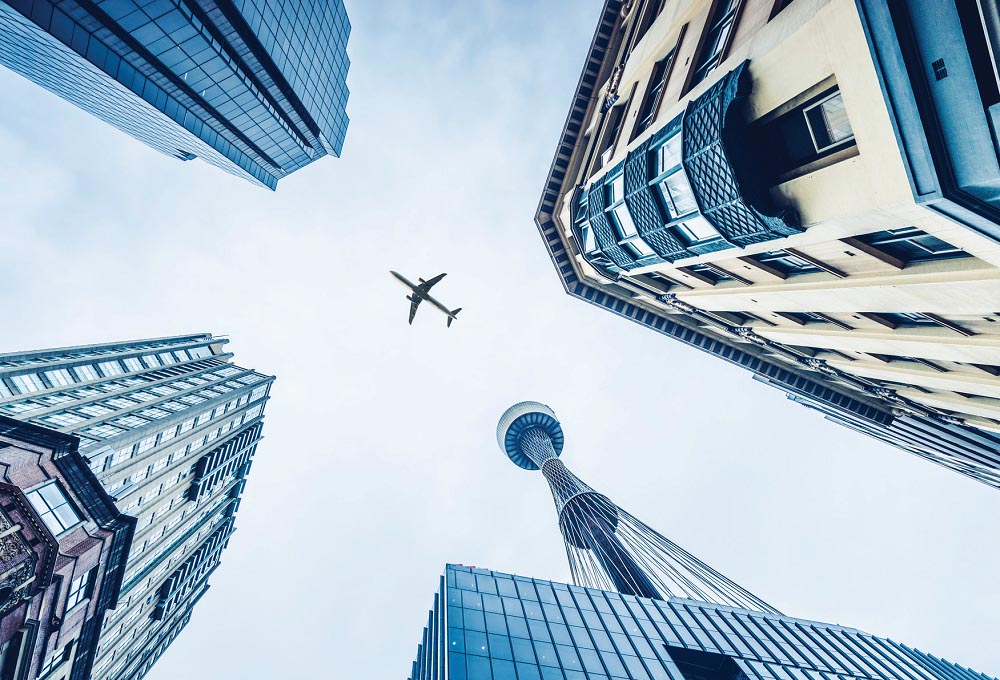 The effects of the COVID-19 pandemic have been far-reaching, and the insurance industry certainly hasn't been left untouched in its wake. The longer-term implications for the industry are still uncertain, but at the time of writing, there's no question that acci-dent and health has been one of the sectors most heavily impacted.
According to Chris McDowell, underwriting manager, accident & health Australasia, at HDI Global Australia, this is due in large part to international travel restrictions impacting travel plans, resulting in significant losses from loss of deposits and cancellation of travel.
Whilst some countries are in the process of 'reopening', it seems likely that international travel – and possibly interstate and intrastate travel – will be heavily restricted for the foreseeable future. Concerns about future waves of COVID-19 still abound, though the full effects are likely to remain uncertain for some time. The ability to travel might not align with the public's confidence in doing so. Employees aren't necessarily going to be keen to get back on the road, either.
"The reduction in travel will put considerable pressure on insurers working within the field," McDowell says. "Travel restrictions will also likely lead to significant reductions in premiums."
In the longer-term, McDowell believes these factors will contribute to an increase in rates for premium corporate travel prod-ucts, as well as potential restrictions in cover for events such as pandemics or the financial collapse of airlines, or for hotel chains and travel agents.
"There's definitely going to be some challenges ahead," he says. "This kind of event is unprecedented, and you can't expect things to switch back to normal overnight."
Finding opportunities
In spite of these obstacles, McDowell is not one for premonitions of doom and gloom. He believes there will eventually be a recovery, both locally and globally, and he's mindful that insurers and brokers alike need to be prepared when it does occur. For brokers who haven't traditionally worked in accident and health before, it's also a potential opportunity to diversify their slate of offerings.
"Diversification can always come in handy," McDowell says. "With a broader range of products, you're better insulated from the market cycles in specific product areas. From a customer service perspective, it also means you've got more to offer a client – by being more of a one-stop shop, your clients are saving themselves time and hassle."
McDowell also notes that while there has been a definite downturn in the market, there are still companies that will need to use accident and health products during this period. Given that the rollback of travel restrictions is likely to occur in phases rather than one fell swoop, there will likely also be waves of demand as businesses prepare to gear up for work-related travel again. While brokers need to be prepared for this future demand, they also need to be prepared to offer their services now to clients who need them.
"From a personal accident perspective, even now, there are still people working from their homes, offices, job sites and travelling in some capacity for business, just not at the scale that you might ordinarily see," McDowell says. "Accidents causing unexpected death, permanent total disablement, injury or illness will still occur, and it is important businesses are prepared and make sure their employees are adequately insured, irrespective of the pandemic."
HDI Global offers a wide range of group personal accident and sickness solutions, from directors' personal accident and sickness cover for directors who are ineligible to be covered by workers' compensation, through to large enterprise bargaining agree-ments or bespoke coverage requests.
"Many businesses these days are knowledgeable about people risk claims management and want to work with their choice of third-party claims administrators who can provide solutions for workers' compensation, life insurance, and group personal accident and sickness," McDowell explains. "Our clients have the opportunity to work with our HDI Global claims team, based in Australia, or their chosen TPA provider where possible."
New coverage options
Notwithstanding the COVID-19 crisis, HDI Global is in the process of launching its accident and health products to the Australian market. Primarily catering to mid-market and corporate businesses, McDowell explains that the products will also target international programs for group personal accident and corporate travel. HDI Global is the current market leader in Germany for group personal accident international programs, and McDowell believes it's a natural extension to offer the solution to a wider audience.
"The timing might seem a little odd," he says, "but we've been offering accident and health products in Europe since the early 1900s. With the experience we've built in this area, we felt that we could engineer solutions that suited the Australasian market – specifically corporate travel, group personal accident and sickness, group personal accident only, and expatriate medical. We're excited to be launching our accident and health suite of products and are looking forward to working with our broker partners to ensure that they've got the tools they need to succeed."
It's a diverse range of offerings, which McDowell says is born out of necessity. Insuring employees in such situations is a multifaceted process, so a 'one size fits all' approach will inevitably overlook potential problems. McDowell believes it's crucial to have scalable solutions available that can be tailored as necessary.
"When you're dealing with accident and health, there's obviously a large spectrum of issues that can occur," he says. "There are relatively simple cases like lost or stolen passports or missing visa documents – serious in the moment, but certainly not insoluble. Then you have worst-case scenarios such as death, disability or a medical emergency from events such as a terrorist attack, natural disaster or breakout of political unrest."
McDowell points to HDI Global Assist as a key factor in facilitating solutions for travelling employees who find themselves in dire straits for any number of reasons.
"HDI Global Assist is our medical, safety, security and emergency management assistance service," he says. "It offers 24-hour emergency assistance and access to emergency travel doctors, nurses, paramedics, and safety and security experts. It's accessed via our HDI Guardian app, which is able to scale up or down, depending on a client's specific duty of care requirements."
Looking ahead, McDowell is confident in both the recovery of the accident and health sector and its importance into the future. It's something he's passionate about, as he believes it provides an important tool and safety net for employers, employees, individ-uals and their families.
"I am looking forward to entering the accident and health market in Australasia," says Stefan Feldmann, head of the Australian branch office of HDI Global. "With Chris, we have been able to attract a well-recognised and highly experienced A&H underwriting manager. I am confident Chris has the skill set to launch and successfully lead this new product line for HDI Global."