The show goes on | Insurance Business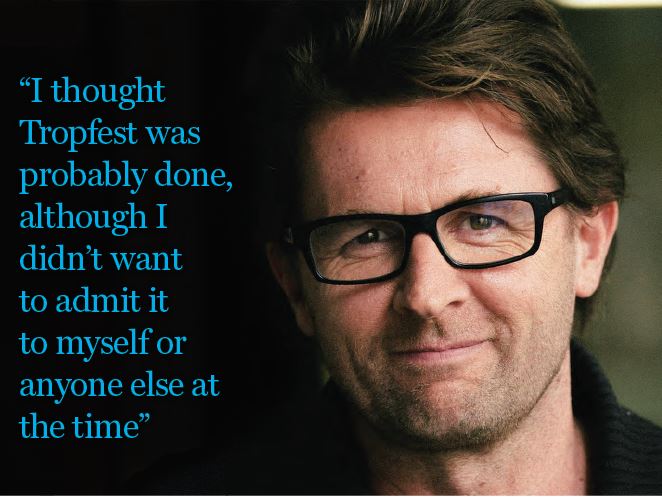 This year, on Saturday 11 February, the Tropfest film festival celebrated its 25th anniversary at its new home at Sydney's Parramatta Park. Each year, more than 70,000 people attend its main event.
"It's come a long way in 25 years," John Polson tells Insurance Business.
"It started as a screening of a short fi lm for 200 people in a cafe … I never thought we'd get to five years, let alone 25."
But in 2015, the future of Tropfest began to look bleak. Polson, who is based in New York, was contacted by the management company licensed to run the festival. According to Polson, he received an email, which advised him that there were insufficient funds to move forward with the scheduled December 2015 event.
"That was a major blow. I thought Tropfest was probably done, although I didn't want to admit it to myself or anyone else at the time. But I was forced to announce the postponement… I really had no clue how we were going to bounce back from this. The fi nancial hole was overwhelming and there was really no way to fix it."
Polson says Tropfest has helped to launch some of the finest film talent in the country.
"There's a very long list of filmmakers, actors, writers and producers who have come through over the years, and I think it would be a pretty big vacuum in the Australian film industry to not have an event like this."
News of Tropfest's postponement spread quickly. Soon, Polson received a phone call from
CGU
, with an offer to help ensure the festival would go ahead.
"I thought it was a prank call, to be honest," Polson says.
But it wasn't long before Tropfest was able to announce that, as a result of CGU's intervention, the festival would return in early 2016.
"We had our biggest and best festival to date… thanks to CGU," he says.
It was then announced last July that CGU had signed a three-year deal with Tropfest. Polson describes Tropfest's partnership with the insurer as "amazing".
"They've been the best kind of partner in the sense that they offer a lot of support and resources, but they also respect what Tropfest is and has been for 25 years. They let us run our business and are just there to help support the creative community in Australia through Tropfest," he says.
That support means the outlook for the festival is now far more optimistic. "Longevity, when you're running an organisation like Tropfest is difficult at the best of times. It's a very big, expensive event to produce. It's free for the audience to attend, so there's no obvious ways to make revenue, so corporate goodwill and corporate sponsorship is a major part of our business model," Polson says.
"We're now a not-for-profit organisation for the first time in our history, and we're moving forward in a very different way. To have CGU and others commit for a period of years really gives us breathing room to not just be thinking about surviving, but actually building and growing the event."
For the first time in Tropfest's history, the 2017 event comprised a five-day program of events. "We've never been able to do that before, and it's largely thanks to the support of CGU and giving us enough rigour to be able to build a platform out of this over a period of time which, in turn, helps the people that we're trying to help, who are Australian filmmakers."