Differentiation delivered: competing against tech giants | Insurance Business Australia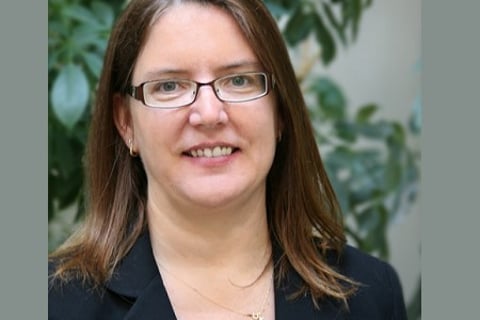 The following is an opinion article written by Ruth Fisk, global director for Insurance at Hyland. The views expressed within the article are not necessarily reflective of those of Insurance Business.
Many industries are experiencing the affects that disruptive technologies and their providers are delivering. The insurance market is no different, bringing in new players from retail, search and social media.
As reported by The Conversation in April, Amazon is planning to enter the insurance market through partnerships with established underwriters and providers, and Google has begun providing health insurance in the US through one if its sister companies, Verily. The Sydney Morning Herald states that buying insurance from a tech giant such as Amazon or Google could become the 21st century equivalent of buying it from the supermarket; and the World Insurance Report 2018, released in May by Capgemini, suggests 29.5% of customers globally are willing to buy insurance from big tech firms like Amazon, Alibaba, Apple, Facebook and Google.
Their expected arrival is bringing trepidation for some of the established players and agents who have experienced lower returns in this highly competitive and regulated industry. On the other hand, this shake-up provides the opportunity for those established insurers to figure out the best way to differentiate themselves and their services.
Ambitious insurance organisations shouldn't view the arrival of disruptive technologies or new competition as a threat, but rather as the push they need to prioritise higher efficiency within their organisation in order to become more profitable. The innovation that new technologies, applications and even competition offer to the market can actually be adapted and changed to fit well-established insurers' needs, propelling future growth.
According to the Capgemini report, 46.5% of banking customers and 38.1% of insurance customers in Australia reported a positive digital experience. When compared to the customer experience with digital banking, insurance lags significantly behind, indicating that insurers have been slower to adopt emerging technologies, and perhaps have not responded as quickly to customer expectations.
The Tech Evolution
It was not that long ago that technologies such as image capture and document management were disrupting the way insurance organisations did business. Today those technologies are assumed for most organisations, and have continued to evolve as newer technologies like cloud, mobile and even drones are becoming more appealing for insurers looking to attract a new generation of customers.
Some of the most advanced and ambitious insurers have chosen to leverage a content services solution, at the core of which lies a secure and flexible enterprise content management (ECM) platform. This provides new levels of agility to their business strategy with on-going benefits. Even as the market changes, having an advanced content services solution helps them prepare to compete against new entrants within the market, including the tech giants.
Automation is an important service provided by a content services platform, with many labour-intensive, manual tasks related to claims processing now fulfilled by data capture and automated processing. Reduced keystrokes reduce the risk of human error, which adds efficiency and value to the tasks performed, while also freeing up staff time for higher-level tasks and customer service.
While some enterprises in the insurance sector have been adopting and integrating new technologies for some years, there's no need to panic if your organisation wasn't on the forefront of selecting these types of technology applications. Technologies are always evolving and maturing, so the opportunity to evaluate tools based on the experiences of others puts late-comers in a strong position to make sensible decisions. It is never too late to develop a strategy that will save time, increase accuracy and carry your organisation into the next wave of technology innovations.
Standardisation and simplification are a win for customers
The biggest benefit insurance organisations can realise from standardising and automating internal processes is better service for its customers. More insurers are integrating their claims handling and ECM solutions to better connect all customer and claim information, resulting in simpler and faster processing. Once the systems are integrated and process management tools like automated electronic workflows are put in place, tasks that were once time-consuming and prone to human error are immediately transformed into simple and seamless processes. This gives agents more time to dedicate to their customers and deliver true value.
Improving margins
Often, there are a lot of complexities and added overheads that arise within claims processing. By reducing the time it takes to complete a process and come to a decision, insurers are also reducing the cost of performing those business functions. This gives their employees and agents the ability to focus on higher value tasks. As an insurer grows, they can begin to think about how digital workflow solutions can be expanded to transform other processes, such as new business processing, ACORD application processing, financial management and even back office operations. This will provide standardisation to drive operational costs down, and at the same time provide more transparency to enable identification and a reduction of bottlenecks.
Upping the ante
Tech giants see the insurance market as an opportunity to build new product offerings. This revelation is leading insurers to reevaluate their technology and IT strategies because they see the direct correlation between technology use and higher levels of customer service. The ability to provide great customer service on a consistent basis appeals to every generation, in every market.
In such a competitive environment, insurers looking for a competitive advantage need to focus on leveraging technology to drive down costs, generate customer loyalty and achieve consistent outcomes. True differentiation comes when the established players focus on what matters to their customers and couple their greater knowledge of the market with the right technology to outperform challengers, improve margins and create a customer-centric offering.