Opinion: Bringing competition to statutory schemes | Insurance Business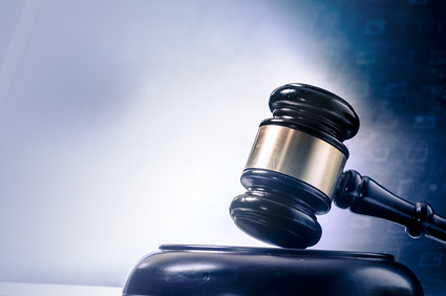 The decades-long debate over public versus private-sector underwriting of statutory insurance schemes may have reached a tipping point.
The South Australian Compulsory Third Party (CTP) scheme will move from a government monopoly to competitive underwriting on 1 July 2016.
This is the first time such a transition has happened in Australia for over 25 years. The logic, benefits and speed and ease of that transition clearly demonstrates it should not be the last.
The benefits of introducing competitive underwriting for non-catastrophic injuries are substantial and widespread.
Competition means customers are able to choose their insurer. If their experience with an insurer is poor, they are able to respond by taking their business elsewhere.
Insurers will work hard to attract and retain customers, and make every effort to protect their reputation with the community.
These competitive-market dynamics translate into lower prices, better products and improved customer service.
This has been demonstrated by the introduction of competition in the ACT's CTP market.
When
Suncorp
entered in 2014, ACT motorists had never experienced a CTP price cut. Now they have had several.
Suncorp's GIO brand has reduced the price for private passenger vehicles three times in the ACT, for a combined total premium cut of $40.30.
Importantly, the improved customer service that a competitive market brings extends to claims management.
This means injured people can experience a faster rehabilitation, which helps them, their family and their employer.
The productivity improvements of a faster return-to-work following an accident extend beyond the individual and accumulate to have a positive effect on the economy as a whole.
In 2014, Suncorp commissioned PwC to model the macro-economic impact of transitioning publicly-underwritten statutory schemes to competitive underwriting, and the results where remarkable.
PwC found that, principally due to more efficient use of capital and faster return-to-work rates, such a transition would significantly increase Gross State Product (GSP), productivity, employment and government revenue.
Over a 10-year period, transitioning the South Australian CTP has the potential to increase GSP by $308m and government revenue by $67m.
If the New South Wales Workers Compensation scheme were to transition to competitive underwriting, PwC calculates the potential GSP uplift to be $3,067m and the increased tax revenue to be $615m over 10 years.
State governments that act as statutory insurance underwriters have large amounts of capital tied up in these schemes.
A transition to competitive underwriting releases this capital, allowing it to be invested in the core business of government.
The South Australian
Government
has been able to release over $1.3bn by ending their CTP underwriting monopoly.
They also collected an additional $260m in licence fees from insurers for initial market-share allocation.
Ending their monopoly on underwriting CTP insurance is certainly assisting the South Australian Government's budget position. This opportunity is available to many other Australian jurisdictions.
Australia's state and territory governments currently underwrite the majority of the nation's Workers Compensation and CTP schemes – a combined annual premium of over $10bn.
Public underwriting of these schemes presents an inherent conflict of interest because the government is the regulator of the scheme, and they are operating the insurance business that is being regulated.
A lack of oversight by the Australian Prudential Regulation Authority (
APRA
) means publicly-underwritten schemes can fall into deficit as governments respond to electoral pressure to reduce premiums and increase benefits to unsustainable levels.
This occurred in the NSW CTP scheme in the 1980s and more recently in the NSW Workers Compensation scheme when it recorded a deficit of $4.1bn in 2011, resulting in controversial benefit reform by the NSW Government in 2012.
In the private sector, however, insurers are required to remain 'fully funded', meaning they must maintain sufficient reserves to pay all future claims so that injured people can be confident they will receive their full entitlements.
Australia's personal injury insurance landscape represents a significant micro-economic reform opportunity that can increase productivity, provide customer choice and increase the speed of rehabilitation for injured people.
Workers Compensation insurance – where the vast majority of premiums continue to be underwritten by governments – has particular significance for insurance brokers due to the higher levels of involvement brokers have in competitive schemes.
Greater engagement between brokers, employers and insurers in the area of Workers Compensation can improve operational risk management, making workplaces safer and more productive.
Transitioning the South Australian CTP scheme to competitive underwriting is an important milestone.
As the community benefits of this reform begin to fl ow, more schemes may follow.