Opinion: Five tips to take your recruitment strategy to the next level | Insurance Business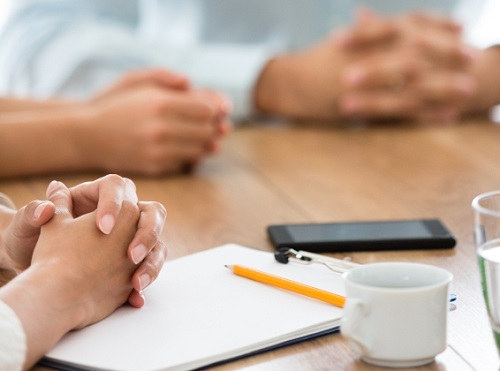 The world of recruitment is always changing and evolving. Looking for talent can be an exciting time – however, it's also a time that requires hiring managers to go the extra mile in order to find individuals that fit a role with not only their skill set, but personality and lifestyle.
When it comes to a recruitment strategy, one size definitely does not fit all. Candidates need to want to work for your company before they'll even think about sending that application email or form. Whether you're recruiting for a large organisation or a small business, there are steps you can follow to ensure your recruitment strategy is going one step further and ticking all the right boxes.
1. Strategic advertising
The first step within the recruitment process is to advertise the position that needs filling. In order to source talent who have the experience, but also the personality required for the job, employers must go further than simply listing the prerequisite skills. Place emphasis on why someone would want to work for the company rather than writing a shopping list of skills they must have to apply. You want to ensure candidates are aware of the positive aspects of the role and what the company culture is like.
2. Be where candidates expect you to be
The time has come for employers to start thinking outside the box in terms of how they advertise jobs. Job boards are great, however there is always more you can be doing. Facebook is a great space to gain exposure for your business and job opportunities. By making use of Facebook advertising you'll ensure you're dropping your advert in front of those who are not only looking for jobs, but passive candidates as well, along with being able to target the specifics of the role you are looking to fill. Specify location, interests and lifestyle, put some money behind it and watch the applications roll in – it really is that simple.
3. Check for appropriate skills
Before shortlisting any candidates, it's important to have an understanding of who your candidates are on a deeper level. A resume will show what positions they have held previously, however it may not necessarily show you what skills they actually have. Don't make the mistake of hiring a personal assistant with no computer skills, or a developer who can't code. Aptitude testing enables employers to test specific skills early on in the recruitment process, exposing if a candidate is compatible for the role or not.
4. Provide a good candidate experience
Creating a positive candidate experience and a process that is seamless, informative and consistent for candidates ultimately leaves a positive impression on job seekers and improves your business's reputation in the long term. Making use of a great Careers page on the company website is a good place to start, however liaising with each applicant where possible and notifying them of whether or not they have been shortlisted is also an important step. Make communication regular and keep it constructive. It's the small things that can make people feel valued.
5. Reference checks
Once you've decided on your top candidates, this is when you should conduct final reference checks. Anyone can call the references listed on a resume, however actually checking that these contacts are an appropriate reference and asking the right questions is another thing. Make use of reference checks to ensure you're 100% happy with your candidate choice. Once you're confident with the information you receive, the last piece of the puzzle is to make your offer!
Sharon Davies is the founder and managing director of
Talent Propeller
, a recruitment company operating across Australia and New Zealand. Talent Propeller has a focus on harnessing technology, developed in-house, to help identify and hook top talent.
Related stories:
How to attract more talent to insurance?
Does the industry do enough on gender equality?