Resolving Disputes and Conflict – How to Keep your Shareholders Happy | Insurance Business Australia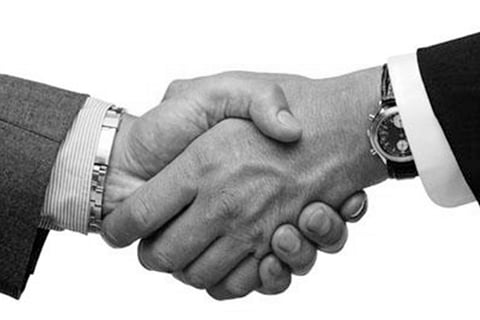 Business sentiment in Australia received a boost recently, with the nation's confidence index showcasing a reading of +7 points in July. This beat the initial forecast of six points and was achieved despite a pronounced decline in the prevailing business conditions.
In this respect, the rising confidence of business leaders is being offset by a decline in profitability and trading conditions, and this is potentially bad news for the country's army of shareholders.
More specifically, it means that shareholders may see their stakes become less profitable over time, while challenging conditions could also impact on the morale of managers and employees alike. As an entrepreneur, you'll therefore need to work hard if you're to keep your shareholders happy during difficult times, and here are some tips to help you achieve this objective:
Hold the Door Open for Shareholders
Shareholders are usually seasoned business people, who understand that firms will face numerous peaks and troughs over time.
However, the relationship can become fractious when communication grinds to a halt, as frequent and transparent communication is the only way to keep shareholders content and engaged with the everyday workings of the business.
By maintaining an open door, you can also ensure that shareholders understand the reasoning behind your decision making, while encouraging them to offer input and ideas of their own.
This creates a genuine sense of unity and collaborative spirit, which can spread throughout the business even during difficult times.
A similar philosophy should be deployed when dealing with employees, as this can also benefit shareholders indirectly. After all, this can help to keep staff members motivated and productive at all times. Seeking legal advice from experts like DWF Law could help to settle workplace conflicts and shareholders disputes.
Share Detailed Quarterly Reports
While your interaction with shareholders should not be restricted to quarterly reports, these are crucial if you're to maintain transparency and understanding.
By creating and sharing in-depth reports, you can also highlight real-time performance and identify potential trends for the future.
Once again, this creates an opportunity for a shareholder to ask questions about the upcoming quarter and present any suggestions that they may have.
Without this, shareholders may feel as though they're not receiving the necessary information, and this will only compound any existing concerns surrounding the wider economy.
Present a Long-term Vision to Shareholders
While the detail of your quarterly reports is crucial, it's important not to become obsessed with this data. After all, businesses may well encounter difficult financial quarters from time to time, but this does not mean that the venture is in decline.
The key is to always present a consistent long-term vision to shareholders, and ideally one that they buy into as individuals. This should include future growth forecasts and development plans, while also highlighting how the business will be able to achieve genuine longevity.
There are two main benefits to this. Firstly, it allows shareholders access to quarterly reports within the context of the wider business strategy, minimising any sense of negativity, angst or conflict.
Secondly, a long-term focus and detailed growth plan may be used to directly explain away disappointing financial performances, particularly if you've had to increase expenditure in order to achieve a specific objective.