Customer central | Insurance Business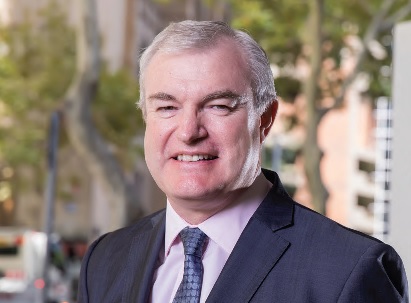 Last February, group CEO
Michael Cameron
announced the 'One
Suncorp
' business model. Key to that model is a sharpened customer focus; the banking and insurance giant has set out to create a unique financial services marketplace, in which those customers have multiple needs met by products across the group and their loyalty to Suncorp is accordingly strengthened.
Gary Dransfield heads the team tasked with improving customer access to Suncorp's products via the creation of new, interactive platforms. He tells Insurance Business how Suncorp has gone about working to seat the customer firmly at the centre of its business.
"We had to reorganise ourselves … away from end-to-end businesses to a more customer-centric operating model and structure … with a team focused on customer experience, with a team focused on customer engagement platforms, but right across all of our lines of business, not siloed by line of business … And reorienting our processes and our systems to focus on the full breadth of a customer's relationship with us," he explains.
"It then becomes much more about how what we measure is about the end-to-end customer experience of the organisation and how that drives us to design … processes that better meet customers' needs … and, hopefully, dispose customers to want to stay with us longer."
Dransfield emphasises that the expectations insurance customers now have of their digital interactions with insurers are the result of interactions they have had in the digital space with other sectors.
"That very much creates the frame of reference for how consumers, whether they be business customers or individual customers, want to interact with any organisation," he says.
"So, we start from that perspective, trying to deliver customer experiences digitally that align – in terms of the user experience design, the interfaces and the intuitiveness of the journey – with the way consumers typically would see digital interactions in other industries."
On the claims front, Dransfield talks about the importance of increasing the visibility of the process. "We want to find ways to improve claims decision-making, speed it up, get an answer for a customer and get them through the supply chain for repair or reinstatement as quickly as possible. Digital and technology help to facilitate that, but still, where there are human experiences, we need to enable that kind of service interaction through the human experiences as well. And it's equally applicable for businesses or consumers."
The disruptors?
Preparing for future success in insurance requires clear cognisance of the work occurring in the ever-growing, multi-billion dollar global insurtech industry. Dransfield stresses that it's important to consider insurtech businesses in two distinct categories – those that threaten and those that enable.
"There are those players in insurtech and fintech who want to … go and upend traditional business models, and they do that usually by finding a way to solve customer problems better and quicker and at lower cost. We've got to be very aware, as have all industries, of the risk of organisations just coming along and disrupting our business model," he says.
"But then there are those insurtech and fintech players that are creating their model to help existing traditional business models work better for customers … In our case, we know there is an inevitability to digital business processes and business models creating disruption, so we want to participate in that, plus run our traditional business as well as we can so we're not as prone to being disrupted."
Last April, Suncorp announced a US$5m equity stake in San Francisco-based technology developer Trōv. The insurer and the start-up partnered to launch Trōv Protection, offering on-demand insurance to customers for individual items, all organised from their mobile phone.
Suncorp was the first insurer globally to work with Trōv. More recently, multinational insurer AXA has announced a partnership with Trōv to provide single-item insurance in the UK.
Dransfield talks about the significance of the Trōv partnership for Suncorp.
"We very much went into it to partner with an organisation that thinks differently about the customer experience in insurance because, of course, we can think about the customer experience in the way we would typically think as an insurer, but Trōv's not an insurer. They're a customer experience company, they're a data company, and that's how they'll disrupt the traditional insurance business models – by thinking from a pure customer experience point of view and enabling a better customer experience with access to data.
"That was very much the inception of the relationship with Trōv – how do you work with somebody who's going to help, almost infect the DNA of Suncorp, to think differently about the customer experience and how we enable it and then, secondly, use that different thinking to innovate our own business model?"
On potential further insurtech partnerships, Dransfield says, "We want to go out and find partners in that wider innovation ecosystem globally to work with, to help us understand how we need to innovate and to undertake with us some of that innovation."
Increasingly though, he says, Suncorp won't just apply that approach to its insurance business.
"We want to apply that to how we think about financial well-being for our customers beyond the various classes of insurance, to the way in which customer interactions more generally are done, particularly in a marketplace model, where we want to be able to introduce to our nearly nine million customers a whole range of solutions that will improve their financial well-being."
Open for business
Dransfield describes Suncorp's first concept store, recently opened in Sydney's Parramatta, as the first physical manifestation of its marketplace approach.
"What we wanted to do was take the opportunity to trial making the broader range of brands that sit within the group available to our customers and visible," he says.
"So we have AAMI, GIO, APIA visible in that location, as well as the Suncorp brand, but also [we wanted to] move beyond banking and a limited amount of insurance to enable our customers to see the broad range of what we can do. The word 'concept' is very deliberately chosen because it is a 'test and learn' environment. We don't assume that we've got it perfectly right on day one, in terms of the way that we make our brands more visible to our customers, and the way in which we bring more of our products and solutions to bear than just pure banking in a physical store environment."
Dransfield says the concept store is very deliberately retail-oriented.
"It doesn't look like a typical bank branch, and we've skilled the people in the store to be able to work across a number of brands and a number of products and solutions and, with partners, we're delivering digital customer journeys in there."
While Suncorp is undertaking significant work targeting consumers directly, Dransfield says the business also wants to expose more of the organisation to its broker partners to then help them to grow their businesses.
"One dimension of that is opening up our application programming interfaces (APIs) to partners to be able to connect their systems into. Increasingly, for the whole business, we think about everyday tools that we can make available to both consumers and to our business customers and our broker partners. A good example of that's a risk assessment tool that we've been able to open up and expose to brokers."
Dransfield foresees a future for insurance which, in addition to customers' service expectations being driven by experiences across industries, will see much greater symmetry in information between customers and insurers.

"We see that as an opportunity to really enhance the customer experience of insurance and to make it much more frictionless than it's historically been."