Original Pioneers | Insurance Business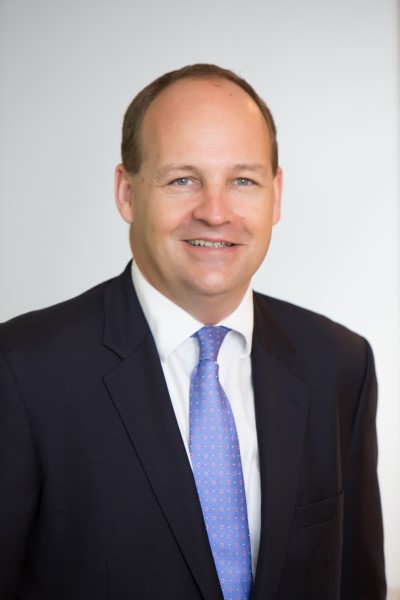 Chris Mackinnon
may be new to Lloyd's top job in Australia, but his history with the specialist insurance market is extensive.
In fact, his career in insurance began with Lloyd's in London almost three decades ago. "I guess the reality is I've never actually left Lloyd's," he tells Insurance Business. "Whilst I started out my career in broking in the marine market in Lloyd's in the late eighties, since then I've always had an active involvement with the Lloyd's market from Australia or even back in the UK."
On top of that, Mackinnon comes from a family who've been in insurance for five generations. "I grew up with Lloyd's around the breakfast table; on my way to school in the mornings," he says.
Mackinnon became Lloyd's general representative in Australia in early February, replacing Adrian Humphreys. Previously, he was the CEO of Gow Gates Insurance Brokers, one of the country's largest privately owned insurance groups. He says it was an experience he thoroughly enjoyed.
"The diversity of the product lines and the client base that we had there really gave me the opportunity to look at the industry across all different facets, which was a great eye-opener for me. Anything from racehorses to racecourses to chemical manufacturing, through to EPS sandwich panelling … getting a totally different oversight of the real Australian market … has been invaluable for me, to be honest, since coming into this role."
Mackinnon's initial months in Lloyd's Sydney office have been hectic. During his first three days on the job, global chairman John Nelson was in town. "It actually was a fantastic opportunity for me to spend time with him, spend time with our key stakeholders in Australia, and get a real sense of his perspective on the market modernisation program in Vision 2025," Mackinnon says.
"We met with a lot of different people to get a sense of what's going on in the markets. It gave me a good framework to understand what it is I need to do going forward."
Mackinnon has returned to Lloyd's at an exciting time. In 2014, Lloyd's businesses in Australia collectively wrote $2.3bn in GWP. Lloyd's is the fifth largest insurance entity in Australia. In its Annual Report for 2014, Lloyd's announced a pre-tax global profit of £3.2bn (A$6.38bn), with a return on capital of 14.7%.
Comparing the Lloyd's market in the late '80s to now, Mackinnon describes its evolution over that time as a "quantum shift".
"It's a whole different world," he says. "Everything is so much tighter and more controlled and well organised now than it ever has been in the past.
"Ninety per cent of the capital at Lloyd's is now corporate, and the 10% private names capital is predominantly built in through limited liability vehicles. So there's a fundamental shift in the capital provision behind Lloyd's. We've got globalisation of capital … there's a lot of diversity coming into the market.
"I think the other big change … is the fact that 27 years ago Lloyd's was quite comfortable sitting in London waiting for the business to come to London. Obviously, one of the key pillars [of Vision 2025] is global expansion of the brand, and that is absolutely critical in the emerging markets and the evolving markets for us to have that physical presence and physical profile … It's the way we have to move forward. We have to be in these markets in order to capture the opportunity."
Talking about Australia's role in assisting Lloyd's to achieve its global expansion objective in Vision 2025, Mackinnon says we're being used as an example of what can be achieved. "We're one of the most mature markets that Lloyd's has in the world. We've been taking business from Australia into the London market for about 150 years. We've had a coverholder model up and running since the early seventies. We're very established in terms of our market.
"Having said that, we're working very closely with Asia-Pac. We work directly with the guys in Singapore, and they are right at the forefront of opening up emerging markets through China, Malaysia, Indonesia, Korea, and even into India as well. A lot of the lessons that we have learned over the years in Australia are being used to the advantage of the region, not just from the Australian perspective."
There are eight key priorities in the Vision 2025 strategy and, according to Mackinnon, Australia is leading the way on a number of them. "Market modernisation is obviously a key pillar to what we're trying to achieve, and that's not just technology. It's about the whole way we transact business and distribute product. We're piloting, at the moment, a project called 'Project Tomorrow', which is effectively a straight-through processing capability so that cover holders, remotely around the world, can enter data onto their systems and have it immediately converted and translated into multiple syndicate systems. It'll improve the efficiency and the speed of transactions, it'll improve the market oversight, it'll give syndicates real-time access to data that their cover holders are writing around the world, and we've been piloting that project with one of the Australian cover holders, with a huge team of people involved with developing the technology to make it work.
"Australians are an innovative bunch on any given day of the week. We have 113 cover holders here, and a significant majority of them are pioneers and innovators in terms of product and distribution and the way they do things. The support that we provide to them and the lessons we learn from them, again, is a key pillar of the innovation strategy of Vision 2025 – keep Lloyd's ahead of the game in terms of how we develop new product in a very rapidly changing marketplace."
On where significant opportunities for innovation currently lie, Mackinnon cites cyber, supply chain and reputational risk, but adds: "Whilst those are emerging risks and they continue to emerge in terms of the threat they pose to the market, there are constantly changes with potential risks that are occurring. Solar flares … [don't] get a lot of press, but … the emerging risks team in London are doing a lot of work on understanding the potential implications. Solar flares have the potential to bring down a GPS network. A decent-sized solar flare could actually cause aircraft not to be able to find airports and ships not to be able to find ports. So there's a whole team at Lloyd's who specialise in understanding what the real threats are as they emerge in the world."
Mackinnon reflects on Nelson's speech in Auckland in February, in which he shared the statistic from a London Market Group study that only 10% of the corporate risk map is covered by insurance. "That means that 90% is not. Those are the kind of areas that we are constantly looking at to try and guide the market and/or provide some thought leadership to the market … The way I like to look at it is I like to think that Lloyd's is positioned to create solutions to problems that people don't know they've got yet."
Technological developments drive a significant amount of innovation. Mackinnon believes that one of the most interesting and exciting opportunities to use technology in insurance comes via its use in risk mitigation strategies. He explains: "That is really to use technologies such as flood mapping, risk mapping, predictive technologies that are able to manage the kind of environment that we have here in Australia … Even technologies around improving building standards."
But while technological developments have significant implications for the insurance industry, he also says: "I don't think we should ever get away from the fact that we are a people business and that people communicate better than machines. I think that that's an important part of what we look to do within Lloyd's as well. It's the specialty expertise that we bring to the table that we think is where the value is. If we can use technology to allow people to spend more time communicating and less time handling data, that's got to be a good thing."
There continues to be a wealth of discussion around the challenges brokers face because of increasing consumer willingness to transact online for insurance, but Mackinnon says they shouldn't be threatened. "I think if a broker is threatened by the advent of online aggregation-type sites, I'm not convinced they're doing their job properly. I think that brokers, by their very nature, are an advisory service. They should be listening to their clients, and they do. Brokers are fantastic in this country. They're really, really well organised. But the critical part of any broking role is actually to listen to your clients and then help them to innovate solutions that are bespoke to their particular need.
"Yes, products get commoditised. Mature products will always be commoditised. But you can't buy cover for drone insurance online. You can't buy cover for complex cyber threat online or solar flares online … Brokers need to … focus on … covering those 90% of areas that the corporate risk map doesn't cover … Things change, and we have to adapt to that market, and I think that that's an important role that the brokers have to play – to keep communicating with the clients, keep understanding and listening to what it is that they need to transfer in terms of risk."
Looking ahead, Mackinnon says Lloyd's will keep a close eye on policy terms and conditions. "It's imperative to us to maintain the underwriting discipline that coverage provided must be risk-rated," he says. "We want to avoid situations where we're just throwing in extra cover without really understanding what the potential threat is of that risk, or without getting proper premium consideration for that risk. An example of that would be on professional indemnity policies, where people are generally throwing in cyber extensions. It's a civil liability form with a cyber extension, which basically means you're covering any civil liability arising out of a cyber issue. You could be issuing a 12-month policy that is potentially going to cover a risk that doesn't yet exist because the evolution of cyber threat is so much faster than the evolution of cyber product.
"There is a real risk that insurers are going to start copping very large losses on cyber exposure that they never contemplated at the time they took the risk on and rated the risk. Those kinds of things concern us."
As to Lloyd's Australia's priorities in the time ahead, Mackinnon says one of his key aims is to have proper oversight around the claims process and how it's handled, in order to ensure consumers receive what's been promised in a timely fashion.
Another key priority is implementing a broker relationship management program. "My predecessors have done an amazing job of building a framework of regulatory compliance and oversight. They've built a great framework around cover holder modelling and building the cover holder network. One of the things I'd like to focus on is building the relationship and the strategy with brokers in Australia.
"Brokers are at the heart of the Lloyd's distribution model. We're a broker market. I'd like to spend some time on that."
On increasing competition, Mackinnon says, "We've been doing what we do for over 150 years here … In more recent times, we're very focused on maintaining underwriting discipline, market oversight, sensible decision-making and risk-rating. Competition doesn't change that.
"I think that there's plenty of room for competition, and it's really up to individuals and companies and underwriters and syndicates to demonstrate their unique offering through innovating and through product specialisation and being experts in their field."