'Understated' veteran takes charge of troubled AMP | Insurance Business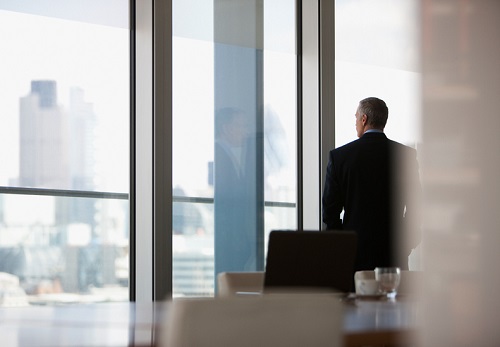 An "understated" veteran has been tapped to lead an embattled AMP after Catherine Brenner resigned from the role of chairman, amidst widening fallout from the fees-for-no-service scandal at the financial services royal commission.
Brenner became the second executive to exit the company amidst revelations of AMP's criminal breaches of the Corporations Act, following the departure of CEO Craig Meller.
Mike Wilkins, AMP interim chief executive, will become executive chairman of the troubled financial services company until a new chair is found, AAP and The Sydney Morning Herald reported.
Wilkins is not inexperienced when it comes to leading a troubled company through a rough patch, having been credited for stabilising Insurance Australia Group (IAG) as chief executive after the abrupt resignation of its former boss, Michael Hawker, SMH said.
At that time, IAG had to face a failed takeover bid from QBE and some serious concerns about its expansion to the UK. He led the insurance company from 2008 to 2013.
Before joining IAG, Wilkins worked at Promina, where he ran the business before it was listed on the stock market and then bought by Suncorp in 2006. After IAG, he served in the boards of AMP, QBE, and Medibank Private.
Craig Drummond, chief executive of Medibank Private, said Wilkins is an experienced executive who quietly delivers what he's promised.
"Just by his very nature, Mike is not an over-promoter or an over-promiser, Mike is someone that says it as it is and then goes about quietly working with others to deliver the outcome that he's promised," Drummond told SMH. "There's probably not much Mike hasn't seen in his career. He's a very experienced executive, so I would think Mike will take his time to be very thoughtful about the particular issues."
Drummond, who sat alongside Wilkins on the health fund's board, also said Wilkins has been an "extremely collaborative" board member, which should help in an era when bosses need to listen, rather than enforce their will.
"He's not a point-scorer, he's understated, and I think in a corporate world, and particularly the world that we're now in, that's a great trait," Drummond told SMH.
Wilkins also has a good reputation among investors for being across the complex detail of an insurance business and for delivering what is promised. During his time as IAG's chief executive, the insurer's share price strongly out-performed the ASX200 benchmark, the report said.
Bell Potter analyst TS Lim said Wilkins had a strong track record at IAG, lowering business risks and improving returns. He particularly noted a deal between IAG and Warren Buffet's Berkshire Hathaway and the insurer's move to quit the UK.
"He's a very strong person to turn around a company like that," Lim told SMH. "He's got very good execution skills and done a lot of turn-around work."
Investors welcomed Wilkin's appointment, and said the new chairman's task will be to stabilise the situation, rather than overhaul AMP's strategy.
Related stories: