10 things insurers can do to help their brokers | Insurance Business - Page 2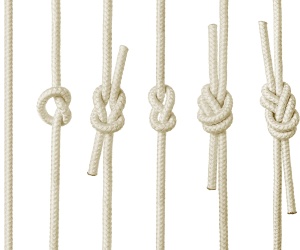 Respecting broker autonomy
Respect the business autonomy of brokerages. Thomas disparages the "nearly universal" practice of insurers to "annually send their marketing representatives in to see agency principals asking for a production goal for the upcoming year." He said the practice originates in the home and branch offices of carriers, where marketing personnel set internal goals for each of their agencies.
Do your due diligence on broker partners
Insurers need to do their due diligence before pursuing contracts with prospective brokerages. "In the past 24 months, our agency has either pursued or has been pursued by prospective carriers on 11 occasions," Thomas wrote. "In those instances where we were pursued (six times), the carriers' marketing representatives never satisfactorily explained why entering into a contractual relationship with our agency was a mutually beneficial union for both parties."
Don't hang your hat on "ease of doing business"
Technology has improved doing business with insurance companies generally, and so "ease of doing business" should not be the signature benefit that insurers promote to consumers, according to Thomas. "From time to time, I pass a motel advertising air-conditioned rooms or colored TVs or both," he added. "Offering 'amenities' that the buying public expects or demands is a poor way to differentiate one's business."
Singing from the same hymn book
Insurers' executives must create internal processes in which managers, marketing representatives, underwriting personnel and their contracted agency personnel all sing from the same hymnal, said Thomas.
Allow your underwriting departments to be creative
Insurers need to allow their underwriting departments to be creative. This requires more precise selection of underwriters, better training regimens and strict auditing of accounts written, Thomas said, although "unwilling to succumb to this burden, the majority of company executives have tied the hands of underwriters. They have institutionalised what can be done, what cannot be done and what discretion, if any, underwriters are permitted to exercise."
Would these points work in Australia? What would you add to the list? Comment below...
---