Amazing risks | Insurance Business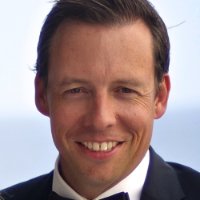 HE'S A Sydney-based businessman whose job requires him to partake in once-in-a lifetime adventure experiences again and again … and again!
Paul Chivers is the director of risk facilitator, a global risk consulting firm, and the cofounder and chief risk adviser for The Risk Institute, a risk management and safety education provider.
A highly qualified risk practitioner, Chivers was recently lecturing on risk management in Malaysia and Hong Kong, and in mid-November appeared at the
Risk Management Institution of Australasia
's national conference in Adelaide as a keynote speaker.
But it's his role working on one of the world's biggest and most successful reality television franchises that's provided him with the opportunity to have a host of truly unique adventures. For the past 12 years, Chivers has worked on The Amazing Race.
First broadcast on American TV in 2001, The Amazing Race gives teams of two the chance to race around the world over 28 days, with the first team to cross the finish line taking home a considerable cash prize (up to US$1m). Along the way, each team is required to complete a series of challenges that may be mentally or physically taxing (or both). The original US version of the series is now broadcast across the world, and 12 other versions have since been created for specific regional markets, including an Australian version that began in 2011.
"I get to travel the world and experience adventures, which are sometimes world firsts," Chivers tells Insurance Business. "In Singapore, we've done quite a few world-first challenges. "At the Marina Bay Sands Hotel, we did a traverse … which was the world's highest traverse of that kind …We did a challenge off the Singapore Flyer [a giant Ferris wheel], where contestants had to hop outside a capsule and then walk across, as it moved, to another capsule.
"I always test the challenges myself. No one gets to do it unless I do it. And then I love saying 'I was the first one to do that in the world!'"
Detour
Chivers' opportunity to become involved with The Amazing Race came about after the show's host, New Zealander Phil Keoghan, visited Australia. "He had a show called Adventure Crazy, and he came to Australia and wanted to do some abseiling in the Blue Mountains.
Our adventure company at the time took him out there.
"He had such a good time and said, 'If I come back, I'll definitely use you guys again'. He came back, and he was working on this show called The Amazing Race."
Chivers commenced working on the program from the fourth US series, which was made in 2003. The first challenges on the show that Chivers was involved in took place in Queensland. These included a face-first rappel off a 17-storey building in Brisbane, while another task involved team members using feeding sticks to feed fish to 15-foot crocodiles.