Amazing risks | Insurance Business - Page 2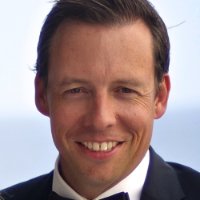 "We were looking after the risk and safety and doing the planning for those challenges, which was really cool," he says.
"And then from there, we've been working with not only the US production but all the variations around the world, so everything from the Israeli [version] … to the Australian and Asian series."
Explaining the extent of his involvement, Chivers says: "Most of the time, we look after risk and safety of high-risk challenges. When they have a signifi cant challenge, which is [perceived to be] 'high risk'… we look after developing some of the risk management plans and then looking over and verifying the controls…
"We also do some challenge producing, which is really testing, and producing the challenges, which has been a lot of fun and we've only been doing that in recent years. That came about purely from my experience on the show and really understanding how the show and the challenges work ... So we do a combination now – a bit of producing [and] a bit of risk and safety, depending on what they need."
Talking about how challenges are created for the program, Chivers says: "A lot of the time, the challenges are storyboarded. The executives will have an idea of what they want to do and the location, and then they'll touch base with me and say, 'This is what we want to do'.
"Then we look at the logistics of it … We'll scope it out, with little drawings." Speed bump Chivers cites a particular experience creating a challenge to be undertaken in Taiwan. "We wanted to do this pond crossing," he recalls. "When I say pond, it was a huge body of water. They wanted to try and have contestants walk across, but the design didn't work.
"Sometimes we suggest new ideas or new challenges and say, 'This would be a better challenge'. Or they might come to us and say, 'This is the location. What can we do?' And I'll go, 'We can do some repelling or we can do a flying fox or we can do a rope climb here or a Jacob's ladder.
"My job is to feel a place out and sometimes come up with the challenges or tweak them, so that we actually reduce the risk to the contestants or, in fact, increase the risk so that we get great TV. It's about that dance with perception versus reality, and reality TV is all about making the viewer feel that it's dangerous and something's going to happen. The reality is that it's not. There's a lot of calculated work behind the scenes and, also, editing is an amazing thing."
Chivers say it can be difficult working with the various contractors on location around the world who actually provide the challenges. "You might work with an abseiling [or] rafting company somewhere, and everyone around the world has a different perception of risk management and some don't even understand the concept.
"Sometimes you ask, 'Have you guys done a risk assessment on the challenge?' and they'll look at you and say, 'I've got personal insurance'. He says much of his time is spent with those contractors ensuring risk assessments are done properly. "It's about going, 'What are the controls we've got in place? How effective are they? And can we demonstrate that they're effective?' If I can do that, I'm happy to run a challenge, even if it's a high risk and companies don't have insurance … I know the legal team just love that!"
Highlights
Asked to single out a favourite memory of his time working on The Amazing Race, Chivers is unable to do so. "Every race we do is unique; it's a once-in-a-lifetime experience," he says. "So everything we do, [we're] never going to do again. Every challenge you do is a 'once o‑ '. "You'll go to these exotic places and you'll rock up and meet some amazing person, who has a unique specialty or an amazing sport that's never been seen before. And then you're actually doing it, and then the next minute you're in another country doing another challenge.
"Every time I do a show, I take away something. I sit there and go, 'Did I just do that?'"