Amazing risks | Insurance Business - Page 3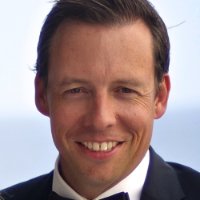 While Chivers has completed more than his fair share of adrenalin-pumping tasks throughout his time working on the series, he savours his memories of all challenges, even those that haven't veered into heart stopping territory. "In Lake Titicaca … I think [the contestants] had 55 minutes of constructing watermelons in a pyramid. It was just crazy. It wasn't an exciting challenge, but when you're at the location you are, it becomes amazing."
And then there've been times when Chivers has had the chance to pursue a sport about which he's particularly passionate – surfing. "One of the most amazing experiences was surfing in Tel Aviv when we were filming there … It was so cool just to interact with some kids who were surfing."
If there's one thing Chivers takes away from his involvement with the reality TV franchise, it's affirmation of his already strongly held belief that the greatest risk is to take no risk.
"I believe that, if we stop taking risk, we stop evolving," he says. "As I travel around different countries and develop all these challenges and I look at risk management, [I'm] confronted sometimes by negativity … 'It's too dangerous' or 'You can't do that'. I guess risk aversion is something that needs intelligent and robust processes to give people assurance that it's all right to take risk.
"I'd love to see more practitioners whose focus is on helping organisations task risk, but due diligently and with robust defences and controls. I think that would be amazing." Next up, Chivers is heading back to Asia.
"We've got the world's largest musical festival on the sea. It's called 'It's The Ship'."
He's also involved in a new venture. "We've got a really exciting program called 'ROK works', which is a company focused on work, health and safety using biomechanical risk profiling. We're starting a really exciting trial with Freedom Furniture, which is going to be great. It's a bit of a world first, which we're really excited about."
And soon it'll once again be time to jet off for another race around the world. "We're currently working on Series 28 of The Amazing Race [US], which is crazy. It just keeps on going."