Apple Watch, iPhone 6 a 'game changer for our industry' | Insurance Business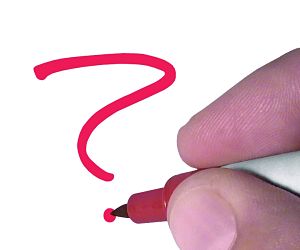 The iPhone 6 and Apple Watch are ground breaking new technologies with significant implications for the insurance industry, says one
Zurich
analyst.
"This new payment technology will be great news for consumers and businesses alike," says Dr. Benno Keller, head of research and policy development at Zurich Insurance Group.
"At the same time, every other smart phone manufacturer in the world will be rushing to bring their own payment system to market. Failure to follows Apple's example means companies risk being left behind, a delay of six to 12 months is unacceptable."
However, it is the risk of hacking and the level of security that must be kept front of mind, says Dr. Keller.
"It will require an even greater focus on fraud risk by all involved," he says. "Hackers will inevitably attempt to hijack the devices to make unauthorized payments or even access accounts."
The iPhone 6 and Apple Watch look set to popularize new payment systems and wearable technologies that will change the way in which users interact with the world around them, generating invaluable insights into human behavior.
The launch of the iPhone 6 was coupled with news of a partnership between Apple and payment companies Visa Inc., MasterCard Inc. and American Express Co. This deal means that users of the new phone will be able to pay for goods and services with a touch of their finger on a fingerprint reader on the device.
Insurers are also keeping a close eye on wearable technologies like the Apple Watch.
"The Apple Watch is really the canary in the coal mine for wearable technology," says Dr. Keller. "If the world's strongest electronics brand can't persuade people to adopt these devices, then nobody can. If they do become endemic, Apple Watches and similar products will open a whole new set of challenges and opportunities for insurers."
Eventually these devices will allow users to monitor their heart rate and other health metrics in real time, track their movement through GPS and pedometers, interact with the world around them through information services or user-defined target marketing, and a host of other services.
"This interaction with technology will inevitably generate an enormous of data about the wearer's choices and lifestyle which insurers can use to refine their understanding of the risks faced by their customers," says Dr. Keller. "It would make it easier to predict outcomes and even push solutions to challenges that have yet to occur."
Taken from Gavin Montgomery's article on the Zurich Insurance Group website.