Ashurst shortlisted for 'Employee Network Group of the Year' | Insurance Business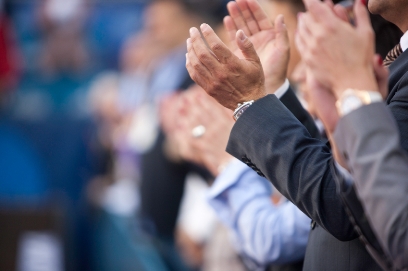 Spectrum, the internal LGBTI network of re/insurance law firm Ashurst, has been selected as a finalist for 'Employee Network Group of the Year' at the Australian LGBTI Awards 2017.
The award was designed to recognise individuals and organisations that have shown outstanding commitment to the fair treatment of people of all sexual orientation and gender identity. It aims to further develop this key area of human rights by effecting change on LGBTI equality laws.
Spectrum was established in Ashurst's Australian offices, with the aim to support the firm's LGBTI population and to increase the public's understanding of issues which relates to and affect LGBTI people. The network organises regular events to provide LGBTI staff and their straight colleagues with opportunities to socialise, as well as to provide them with a forum for discussing relevant issues.
Peter Chalks, partner and Spectrum strand champion, commented: "We are delighted the firm's commitment to ensuring LGBTI inclusiveness has been recognised. This is a great achievement and reflects the firm's ongoing pursuit of equality for all staff and the wider LGBTI community."
This year's judges include The Hon Michael Kirby AC CMG, Dr. Kerryn Phelps AM, Emeritus Professor Gillian Triggs and Benjamin Law. The winner will be announced on 2 March 2017 at the Sydney Opera House.
Related stories:
Almost half of LGBTI Aussies hide who they are at work
HIF offers third gender category on forms