Build your insurance broking brand | Insurance Business - Page 2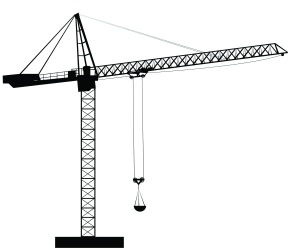 FIRST IMPRESSIONS COUNT
First impressions are powerful and are also an important component of your personal brand. We never get a second chance to create a great first impression, so it's essential we get it right every time. Statistics show that impressions are formed within 3–30 seconds so we need to maximise that small window of opportunity. During the first impression, people are assessing three major factors relating to the other person. Those factors, and the weighting of their importance initially, are:
Speech 7%
Body language 38%
Presentation 55%
So, during the first 3–30 seconds, 93% of the first impression we form about others is based on the visual and we either like what we see or we don't. Prospective clients are no different.
WAYS TO BROADCAST YOUR BRAND
So after investing time, energy and commitment into developing your brand, it's essential you consider ways to broadcast it. This is certainly not the time to be shy.

One way is through networking and hosting events. You don't have to host a huge event, you could simply invite colleagues and clients together for a morning tea. And ensure you network within your target or niche market, otherwise you are simply wasting time.

Getting published is a fantastic way to get your brand out there. Writing articles, newsletters or even books is great for your profile. Insurance Business Online (insur­ancebusinessonline.com.au) accepts guest opinion pieces from brokers, so get in touch to discuss a suitable topic. You can also sit on an insurance or broking advi­sory board and make sure that is included in your bio.

Your bio is a way of promoting you. It should outline who you are, what you've achieved and your brand proposition. Be sure to include it in any marketing material that is distributed.

Other ways of promoting your brand include chairing meetings, taking on community service, volunteering for high profile projects and delivering presentations.
GROW YOUR BRAND
Continually work on your personal brand and challenge yourself to take it to the next level. Regularly review your brand and ask others for their feedback.
Again, business is not business – business is personal and that's why people do business with people they like. Your personal brand increases your viability and influ­ences clients' purchasing decisions. And, what is said of you ultimately determines the quality of your brand.
---
Nikki Heald is a corporate trainer, presenter, businesswoman, founder of Corptraining and co-author of 'Views On The Way To The Top'. Heald works with insurer Zurich to educate its insurance brokers on various aspects of success in business. Head to corptraining.com.au for more information.