CoreLogic leader on what Australians can learn from rising home insurance premiums in NZ | Insurance Business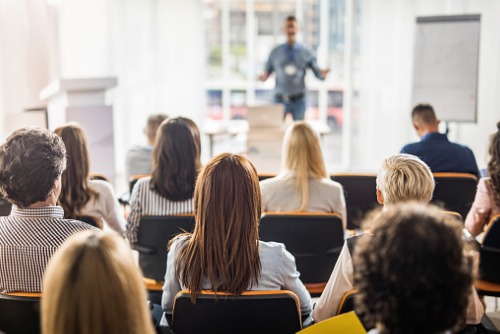 With Australia and New Zealand experiencing significant natural disasters in recent years, including the Queensland floods and bushfires in South Australia, it has become an "absolute necessity" to take up appropriate home and contents insurance. Unfortunately, living in a hazard capital also means ever-increasing insurance prices.
Richard Deakin, CoreLogic head of insurance, talked about the steady rise in home insurance premiums in Wellington, largely due the the NZ market's move from generalized to granular risk-based pricing – and what Australians should learn from their experience.
Deakin said that from assessing risk using Cresta Zones – large areas made up of adjacent postcodes – NZ insurers are now taking a more granular approach to risk management, with Tower commencing the shift with its per property risk-based pricing in April 2018, followed by IAG just last month.
"Whilst the effects of these changes won't be felt fully for some time yet, until higher renewals start hitting the letterboxes or people move and seek new policies, the media were certainly quick to pick up on disgruntled Tower customers and report the odd extremes where premiums had shot up by tens of thousands for particularly 'risky' properties," Deakin said. "Whilst examples of $ 12,000, or greater, increases were thrown around, Tower were quick to respond that only 1% of their premiums were rising by more than $2,000 per annum."
Deakin said property-related insurance will "no doubt" continue to rise as more risk-based premiums come into effect across other insurers and with the rises in the EQC and Fire Service Levy pushing up this year.
In March, IAG made headlines when it said it would take a "conservative approach to writing new business in Wellington due to the high earthquake risk in that part of the country."
Deakin said that while insurers do want to provide cover to Kiwis, "it's entirely logical to take account of the likely risk at an individual property level" and "be financially prudent in their risk appetite and the financial return on that risk." They also have to buy reinsurance on the global market.
"That means that Wellingtonians will begin to pay higher premiums commensurate to the actual level of risk they face," Deakin said. "A compounding effect is that insurers also have to hold additional capital reserves or reinsurance to cover the costs of a one in 1,000 year event for property within 50 km of the Beehive."
And not just in Wellington, other parts of New Zealand that face increasing natural disaster risks due to climate change or are on the coast with the increased risk of erosion from storm surge, will also attract higher premiums.
Talking about how these changes will affect Australia, Deakin said: "Whilst there is certainly a level of risk-based pricing here, climate change, which is likely to result in more storms further south, increased storm surge, resulting in more flooding will certainly affect how insurers price risk and what they are prepared to cover. Added to that, many insurers and brokers operate trans-Tasman and so are clearly impacted by changes across the ditch. That aside, now is as good a time as any to review your cover whichever side of the Tasman you live on, and make sure you're getting value for money across your home and contents insurance."