Exit planning: Get the best price for your brokerage | Insurance Business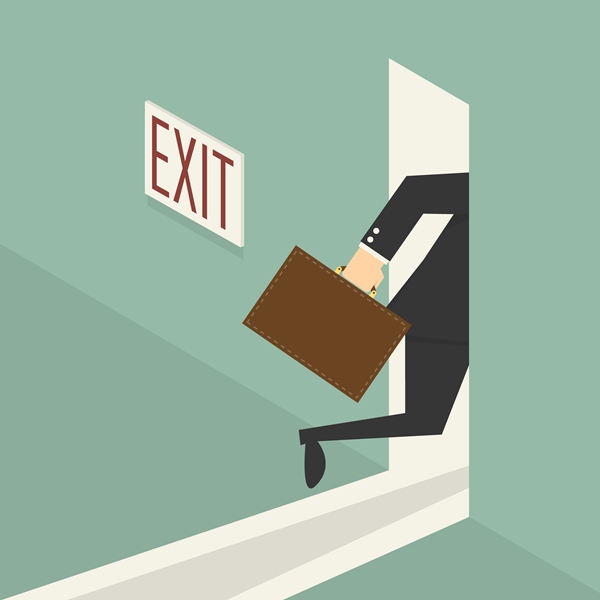 For many SMEs, succession and exit is the proverbial elephant in the room. And, irrespective of the countless books, seminars and newspaper columns devoted to the subject, business owners continue to ignore the basic principle that their enterprise needs to be prepared well in advance for sale in order to maximize value, price and successful exodus of the principals.
Like all things in life, there are a series or sequence of steps that must be adhered to in order to ensure a business is valuable, attractive and saleable.
The following factors have a heavy influence on the value of a business for sale and owners need to ask themselves these key questions to determine the sale readiness of their businesses:
Business size
Is the size of my business 'right' for my industry or market in order to maximize sale value? Simply put, 'size does matter'! There is plenty of research that supports the fact that businesses with a turnover of $5 million or more nearly always sell at higher multiples than their smaller counterparts.
Whilst I am not in favour of growth for growth's sake, designing your business to grow to at least this level of turnover will maximize value. Achieving the scale required might include making acquisitions of complementary businesses/opportunities, opening in other states or looking for baby boomer business owners 'desperate' to exit and retire.
Interestingly, the research clearly shows the top two outcomes baby boomers look for in a successful exit are not about the dollars; rather, they want assurance the business will continue after the exit (legacy) and that the new owner will look after the staff.
Business model
Clarity and sense of purpose and belonging are the next important factors. Are the business owner and all the members of the team on the same page with their understanding of the business model? Does every aspect of the business actually match the business model?
Is it a boutique or scale business and, even more importantly, is every aspect of the operation –customer service, online presence, the people employed, the pricing strategy, office location (even its layout and fittings) and marketing materials – all aligned to ensure they reflect the business model?
This is further supported by a key finding in a Pitcher Partners 2013 survey that the overall price was rated less important than continuity of the business and ongoing jobs for employees, with 69 per cent of respondents believing continuity of the business was important before they engaged in succession planning, and 89 per cent afterwards.
I met a financial adviser recently who told me he looked after high net wealth individual clients, was extremely good at what he did and, as a result, charged a premium. When he gave me a business card on very flimsy paper that looked like it had been printed as cheaply as possible, it clearly highlighted a misalignment within his business model.
Revenue
The ease of reading and understanding the business revenue is the next factor that has a significant bearing on the sale price. Is it an annuity-style income based on long-term contract, or does it depend on continually deriving new sales?
Put simply, recurring revenue is worth more.
Businesses with clients on long-term retainers, extended contracts, or some type of residual income trail are far more attractive and valuable than those that need to make sales continually, every day, week and month.
Astute buyers will carefully examine the sales system/process (especially to identify if it is based on a key salesperson's skill and networks) and the supporting marketing strategy and infrastructure.
Sales and marketing
Sales and marketing that run independently is vital for a business and needs to be able to generate new business, leads, enquiries and ultimately sales without relying on either the owner or a key person's skill and sales ability.
Systems
Businesses that are systemized and have a documented operational process will have a distinct advantage over similar operations that are on the market. Systems save time, effort and money because they are far simpler to run, less stressful and generally far less risky and, as a consequence, are also more valuable.
The potential that they are performing well is greater and the level of specialized skill to run them is reduced and the lower risk is always more valuable.
Employees
Positively engaged, motivated and incentivised employees to perform and work are also an immense asset for any business. Incentive plans that reward based on performance can easily be adapted in an employee share ownership plan (ESOP). This simple strategy substantially reduces one of the key risks for buyers – employees exiting the business after the owner has left.
It also provides a strong incentive for performance and their financial well-being (at least a part of it) is closely matched to those of the owner. Employees with the same mindset as the business owner result in better performing, more profitable businesses with everyone sharing in the benefits.
Risk management
Far too many SMEs unwisely regard risk management and compliance as something only large businesses need to worry about. Corporate governance and compliance is often ignored by business owners, they fail to see that it adds considerable value as reduced risk can provide a source of the right type of buyers for the business.
In our experience, we often see deals fall over at due diligence stage when the buyer really investigates the substance behind the business. Those with poorly prepared accounts, badly documented processes and little or no governance structures often fail to meet this hurdle.
Owner dependence
It is the reliance of the business on the owner that can often be the deal breaker. Can the principal take time away from the business for a holiday?
A potential buyer needs to see that the business is able to operate efficiently and effectively without the owner's involvement. It reaffirms to a prospective buyer that many of the above operational attributes are in place and functioning properly.
Start early
Ideally business succession should start the first day a business opens its doors and then evolve continuously until it is time for the owner to leave. However, in the real world business owners get caught up in the day-to-day demands of running a business and pay little attention to succession and exit until they are on the eve of retirement.
Others postpone exit planning because the task seems too difficult or it is avoided because of the emotional issues involved. For many owners, it can be quite stressful to relinquish control of what has been one of their greatest achievements in life.
Family-owned businesses have special needs, some of which can impact on family harmony and relationships. However, irrespective of the barrier or emotional roadblock, business succession is important to all businesses irrespective of size, market share or ownership and is not a process that can wait to the last minute to be implemented.
The sooner owners acknowledge the need to implement an exit and succession strategy, the better their prospects are to maximize value, sale price and comfortable exit following a lifetime of work and endeavor.
This is a slightly amended version of an article written by Craig West, strategic accountant with over 20 years' experience advising business owners . It has been shortened to make it suitable for web publishing.