'Green buildings' pose challenges for insurers | Insurance Business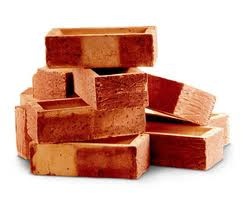 'Green buildings' may be the future of environmentally sustainable properties but it poses concerns for insurers, according to
Zurich
experts.
Green buildings are defined as buildings that give priority to efficiency of resource use – energy, water and materials.
Zurich's national risk engineering customer relationship manager,
Mervyn Rea
and claims account manager, global corporate, Steven Kopti, presenting on
'Green Construction'
at the AICLA-
ANZIIF
Claims Convention last week, said there are five top concerns for insurers:
• Construction materials – understanding the varying characteristics of construction materials to protect the people in the buildings and to ensure greater business continuity.
• Architecture and design – being aware of architectural elements such as roof top gardens which can retain large quantities of water, impacting the structure and also a risk of water penetration.
• Plant and equipment – concerns relating to stored energy from power generation that could increase risks for firefighters and delay effective firefighting. Installed solar panels may also cause additional load on roofs beyond their original intended design and flying debris in extreme storms can cause third party damage or injury and increase the property owner's public liability exposure.
• New technology /supply chain – if demand for green buildings and associated technology outstrips anticipated supply, projects could be delayed, as well as any downstream reinstatements and repairs as a result of damage. Longer lead times need to be reflected in indemnity periods.
• Professional indemnity exposure for architects, designers, planners, construction industry –exposure to professional indemnity claims is higher due to the possibility of errors and mistakes that can result in delays to the projects; because of the chance that the actual result does not mirror the design, and the failure to meet Green Star certification. Furthermore, contractors responsible for maintenance of green buildings may require professional indemnity for the first time where poor maintenance decreases efficiencies, leading to Green Certification requirements not being met.
Kopti and Rea said the need for regular reviews of the building's value to keep sums insured up to date also needs to be taken into account as green buildings tend to be higher than traditional buildings, even if the building costs may be lower.
Kopti concluded by stressing insurance companies play an important part in enabling innovation and that by understanding the risks, insurance policies can adapt to the changing needs of property owners, construction companies, architects, designers and operators involved.