How an ISIS bomb on the Russian plane could impact insurance | Insurance Business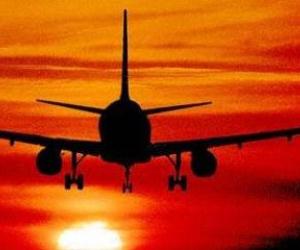 Both U.S. and U.K. officials believe there is a "strong possibility" that a bomb may have caused the Russian Metrojet to crash in Egypt, and if that proves to be true, the insurance industry could soon face exorbitant losses.
Three U.S. officials speaking on condition of anonymity said terrorism was now the leading theory in the case. Preliminary evidence suggested Islamic State involvement and investigators were examining the prospect that someone -- perhaps a baggage handler or airline official -- was bribed to get a bomb onto the Metrojet airliner, two of the officials said. Other possibilities haven't been ruled out, the officials said.
As noted by Insurance Business earlier this week
, the aviation war market, in particular, may see the biggest impact.
"There have been allegations that it could be a terrorist activity, and if that's the case, then it is certainly going to have a big effect," said Hamish Cotton, special counsel for law firm Holman Webb.
"The war market in recent times in London has taken a fairly large hit with, obviously, the Malaysian Airlines shot over the Ukraine, but also 50% of the MH370 disaster was met by the war risk market."
Reuters
revealed this week that the Russian carrier Ingosstrakh was the lead insurer of the plane, and reinsurer
Allianz
maintained its "hull and liability" policy.
Willis likely served as its broker.
While the downed Kogalymavia Airlines jet and yesterday's plane crash in South Sudan may seem outside of the purview of Australian brokers, insurance professionals will need to be on alert for travellers who want to cancel their trips due to fears of another attack.
Although the speculation of terrorism isn't enough to trigger a standard travel insurance policy, certain endorsements will address it.
"In most cases, people have already made bookings for reservations, flights and accommodations months in advance," said Megan Singh, director of marketing, Squaremouth. "In general, if people don't feel comfortable traveling, we recommend the Cancel For Any Reason upgrade."
Although this policy has its downfalls – it must be purchased within 21 days of booking the trip, it increases coverage by about 40% and it only reimburses up to 75% of costs – Cancel For Any Reason is unique in that it protects policyholders regardless of circumstance – even nerves.
For this reason, Singh recommends that brokers introduce the offering to clients immediately upon learning of their plans to venture overseas.
"Offer the policy as soon as possible, that way nobody gets into a situation where they have to cancel a trip because of an unexpected reason and it's too late for them to do so and be covered," she said.
United Continental Holdings Inc. said it's rerouting flights away from Sinai, going beyond an existing advisory from the U.S. Federal Aviation Administration for carriers not to fly below 26,000 feet (7,900 meters) in that part of the Middle East due to security concerns. None of the U.S.-based international airlines serves Egyptian markets.