On a mission to modernise Lloyd's | Insurance Business - Page 2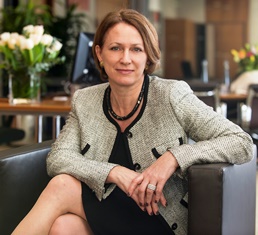 Since September, there's been greater discussion in the global industry around climate change and insurance, following a speech delivered by Bank of England governor Mark Carney. But at Lloyd's, conversation about climate change's impact on insurance is nothing new. "We've been quite vociferous actually – before Mark Carney got on the stage on this topic – saying how important it is for underwriters, when they're modelling and pricing insurance and reinsurance, to make sure they're taking account of climate change."
Recently, Lloyd's launched its City Risk Index, the first-ever analysis of the GDP at risk in 301 major cities as a result of 18 man-made and natural threats over a 10-year period. The research was undertaken by the Cambridge Centre for Risk Studies at Cambridge University's Judge Business School.
Discussing the research, Beale says it showed windstorms represented the biggest single threat in Asia-Pacific. "It's a huge issue because it's a huge threat. Across the region, there's a potential US$530bn [A$743.9bn] of GDP at risk over the next 10 years from windstorms, and we've got to be able to model nat cat threats in Asia-Pac as strongly as we can in other parts of the world. Modelling – getting granularity around data and exposures – really started in the US following Hurricane Andrew in 1992 because the industry was really caught off guard, having underestimated exposures by about 50%. That led to a huge investment in modelling around windstorms … but as an industry, we haven't spent anything like as much as we need to in other parts of the world.
"I'd like to see much more spent on understanding those exposures, because they're changing all the time."
Vision 2025
Over the next year, much of Beale's own focus is likely be on Lloyd's modernisation agenda, encapsulated in its Vision 2025 strategy. "This is a really tough one," she says. "A lot of what Lloyd's does in the way it trades is paper based. There's lots of multiple entry of the same information throughout the process.
"So we're embarking on a massive five-year modernisation program across the entire market. I'm going to be spending quite a lot of my time in the next six to 12 months on the modernisation piece."
While modernisation of its systems is high on the list of priorities, so too is modernising the make-up of its marketplace. A key pillar of Vision 2025 is to ensure Lloyd's becomes a diverse market by gender, age and ethnicity. Beale is the first female CEO in Lloyd's 327-year history. Until 1972, women weren't even admitted to the market's underwriting room.
Talking about women in insurance, Beale says there's certainly been progress since she began her career 33 years ago, but some of the statistics continue to be disappointing. "At the director level, on boards, I think we've made great progress," she says. "And if you look around at the Fortune 500 companies, we've got something like 18% representation of women, so the stats are improving.
"But it's when you look further down organisations, and at executive management positions, that's where we need to improve the representation of women."
In its own efforts to address the gender gap, Lloyd's launched its Inclusion@Lloyd's initiative last year. "This is a cross-market gathering of all sorts of individuals, from brokers to Lloyd's syndicates to other company insurers," Beale explains. "We've been working at getting people to understand the benefits of having a diverse workforce. We know there are lots of facts and figures to support why diverse teams are more successful."
More recently, in October, Lloyd's staged the inaugural Dive In Festival in the London market. "If you'd asked me when I started this job, would I ever have seen a celebration of diversity happening so quickly, I would've probably said no," Beale says. "We had four days of celebrations focused on gender, ethnic and cultural differences, the LGBT community, and also WorkAbility, which is an area focused on people with disabilities."
Beale says the aims of the festival extended to trying to remove some of the stigma attached to mental health issues. "People often don't want to talk about it, and it can really affect them at work.
We wanted to celebrate and educate people on the benefits of diversity, and the impact on productivity when people are able to bring their whole selves to work."
Beale is not just the only woman to lead Lloyd's. She is openly bisexual and recently became the first female to top a list of the world's leading LGBT (lesbian, gay, bisexual, transgender) executives. That list was compiled by the OUTstanding network group and the UK's Financial Times.
Speaking about Lloyd's efforts to foster a more inclusive workplace, Beale tells Insurance Business: "We encourage employees to seek out role models, and we have run sessions on understanding the unconscious bias issue … I think the more we use words like 'lesbian', 'gay', 'bisexual', the more comfortable everyone will feel and the more welcome and inclusive the whole workplace will be to LGBT colleagues."
The next generation
Turning the discussion to attracting new talent to the industry, Beale says millennials still find banking more interesting than an insurance career. "Particularly when you think of the financial crisis and some of the reputational damage to banks, it's quite surprising," she opines. "So we know we've got to do something to improve the industry's appeal.
"I've been to career fairs and spoken to students, and when I start informing them about how we support not only individuals to get back on their feet but businesses, communities, cities, and countries too after a disaster, and how insurance and innovation can stimulate economic growth and investment, I think they see insurance then in a very different light.
"We've got to do a much better job of modernising our approach and telling the fabulous story of insurance."