Opinion: Have some insurers forgotten why they exist? | Insurance Business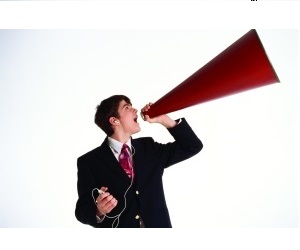 Insurers have a lot of work to do when it comes to claims, writes Robert Cooper from Cooper Professional Risks.
It's often said that the true test of any insurance policy is when you make a claim.
It also happens to be the best opportunity for insurers to enhance the reputation of our industry. When a claim occurs, insurers should be demonstrating to the public that insurers are important for our economy. They can show how vital they are for the community, in that they are able – when a claim occurs – to save that unfortunate claimant's business so they can quickly recover and continue to generate income, providing people with jobs and contributing overall to the economy.
In short, insurance companies play a vital role. Then why are they not held in higher regard?
More than a free lunch
In short, insurers only have themselves to blame.
As an insurance broker, it is interesting to see how the market moves not only in terms of pricing and coverage, but also service and attitude on claims.
Insurance brokers are often told by insurers that their claims department is the best. That their claims team are looking to pay claims, not avoid them. That if you do have a problem with the claims service, they have a claims relationship person that will assist. That they have a strong relationship with your cluster group and want to support brokers.
I wish this was true. Unfortunately many do not meet this rhetoric. In fact overall, the standard of claims service has dropped substantially in recent times, and we are constantly amazed with some of the games that are played by claims departments.
While insurance brokers will filter much of the frustration of dealing with claims departments away from their clients, it is the long-term consequence of the experience that insurers should be aware of.
For example, a side effect of poor claims service is that insurance brokers will inform their clients accordingly. We may talk to a client and advise them: "Yes we have fully remarketed your risk and we have a cheaper price, however, I do not recommend that company because we have had some very difficult times having claims settled for some of our other clients".
To restore the confidence of that insurance broker in that insurer takes more than the free lunch or coffee, or that piece of merchandise. We have a duty to always act in our client's best interests.
The bad, and the ugly
Some examples of our own recent experiences that we filter from clients include:
A direct debit form needing to be completed in client's handwriting;
Leaving the street address of the bank off the direct debit form – form not accepted;
Demanding a copy of a lease to prove that the tenant was responsible for the glass, consequently holding up repairs after an attempted break in (why would they buy the cover if they did not have to?);
Claimant having to spend considerable amounts to prove their loss to insurers;
Insurers taking considerable time stringing out claims before granting indemnity leaving our clients in a state of flux about whether their claim will be met or not;
Claims staff failing to understand or refer or misquoting the correct policy wording;
Claims staff with little training or authority having to refer everything to their superiors for a decision which takes unreasonable time.
So what's causing the problems with insurers in adequately dealing with claims?
Most insurers have chosen to centralise their claims to one or two areas in Australia. This may look good from a cost saving point of view, but there is no sense of ownership from staff, when the underwriter who accepted the risk is based in a different location to the claims officer. A claims officer considering a matter that is located 2,000 to 3,000 kilometres away has no understanding of the local issues, the type of weather or temperatures in that region, how an area may flood or cope with bushfires, along with availability of local repairers or loss adjusters needed to quickly respond with quotes.
Some companies have chosen to have claims dealt with in a call centre-type set up. You never get the same person twice, they only give you their first name and when you follow up, the information they input into their records is so poor, you often have to explain the claim scenario again. Unfortunately, they generally have no authority and the claim has to be escalated to someone higher up who often suffers from the 'Chinese whisper' effect and completely misinterprets the claim circumstances. Such instances only serve to delay the claim and add to the amount of time the matter needs to be dealt with.
Worried about insurance fraud
"We have to for compliance reasons." Sound familiar? This excuse makes it sound like it would be against the law and you could end up in gaol if not obeyed, and has become a common rhetoric now used as a substitute for common sense or flexibility. Compliance is often about building appropriate systems to be consistent and to avoid processes that could lead to fraud, internally and externally. Insurance brokers understand the need for this, but common sense and flexibility needs to be built in to the process to enable good service.
Perhaps working in a claims department is not attractive to career-driven young executives, but many have little or no qualifications or experience. Their employers do not appear to be training them either. When you speak to a claims officer and refer to a provision in the
Insurance Contracts Act
protecting our client and they say they have never heard of such an Act, you know you have problems.
Some claims departments are renowned for having 'backpackers' fill temporary positions. An insurer is never going to invest money in training them. They are a low-paid option, seen as just being available to be a voice on the other end of the phone. Now some insurers are shipping their claims departments overseas to places such as the Philippines, with no guarantees of any understanding of local laws applicable within Australia, including the
Insurance Contracts Ac
t, the Privacy laws or the General Insurance Code of Conduct. Such approaches by insurers will only frustrate insurance brokers.
Inconsistency between sales, underwriters and claims
When there are three different versions of the intent of cover within a particular clause in a policy, you know you have problems. An example in one wording is using "or elsewhere" in the situation address. The salesperson may promote this, saying it was to cover stock anywhere away from the premises. However, the underwriter has rated the risk on the construction of the situation address, and the claims department finds itself exposed to risks that are greater than at the situation address and are looking to avoid due to it not being what the premium was based upon originally. The problem becomes an insurer trying to demonstrate that the insurance broker misled them on the risk and failed to disclose this additional information.
Insurance brokers naturally want to deal with people that can make decisions, but with claims departments, many of the 'client-facing' staff have no authority at all. While the lack of training may be the reason for this, staff are definitely more empowered when they do have some authority.
However, empowerment brings its own problems, in some cases. For reasons of their own pride, frustrated claims staff sometimes act like they do have authority and are quick to say no, potentially causing angry brokers to escalate the matter to more senior ranks to ask why. They can often be backed strongly by more senior staff who just do not care or have the time to investigate the matter. Perhaps a claims officer believes if he has successfully saved money for his company by declining a claim, he will be treated as a hero. I hate to tell them, in the long term it will cost you much more if that claim was legitimate and should have been paid.
Hope for the long-term
Insurance companies should take a much broader and longer term approach to their claims handling. It is an opportunity for insurers to look like great people to deal with, to build their brand reputation, and give justification to why insurance protection is an important part of any type of business.
We realise insurers have to go through certain processes to justify to their stakeholders that the claim was fair and reasonable and as they provided for in the policy. We know they are not charities.
But insurers have an important role to play in the community and the economy to help people and businesses recover from a disastrous insured event that has affected their lives. They have that duty.
We all have concerns with many people choosing not to insure. When you ask them why, many state 'insurers don't pay claims anyway'. It is a sad indictment of our industry to hear that, but when you are an insurance broker and you see insurers appearing to try and avoid their responsibilities to pay legitimate claims and in a timely manner, there can be some element of truth in that.
If an insurance company is looking for lon-term success, there can be no better place to start than their claims departments.