Perils risk managers must watch for in today's connected world | Insurance Business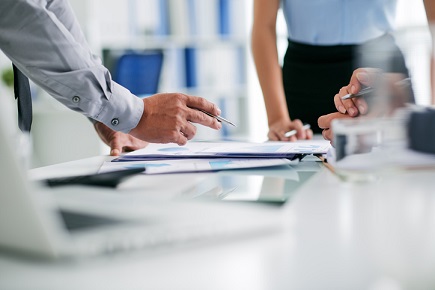 No man is an island, they say – these days the expression pretty much applies to risks as well, amid an increasingly connected world. For risk managers and (re)insurance underwriters, Russell Group has identified the connected risks trends to keep an eye out for this year.
"Connected risk is the systemic exposure of commercial organisations, their partners, suppliers, and clients to cumulative and cascading financial, operational, and reputational vulnerabilities," the risk management and services software company explained previously. "It is caused by an inherent weakness in the interconnected architecture of today's business-to-business relationships."
Now here are the risk drivers for 2018, according to Russell Group:
Disconnect between public and private capital – the latter seeing a surge while public debt posts a sharp rise.
Disruption of US$74 trillion global economy – external shocks such as natural catastrophes are capable of impacting the world GDP, and risk managers will have to monitor the macroeconomic risk and opportunity.
"Local" world – Russell Group believes succeeding in any market requires an adjustment of a company's product, channel, and marketing strategies.
GDPR geopolitical tension – the European Union levying heavy fines on firms, including American ones, could trigger a "heavy response" from the US administration.
New digital protectionism – no longer just about free trade but data, environmental, and geopolitical hazards as well.
Social media – can make or break companies' reputation.
Uncompetitive business strategies – "frozen" strategies that do not fit with the way the real world works.
Risk culture growth – Russell Group managing director Suki Basi said: "Risk culture plays a key role in an organisation's drive to name and know your risks."
The firm noted that these less discussed trends, if not managed correctly, will create potential challenges and opportunities for corporates and (re)insurers, respectively.
"It is often these lesser spotted trends that emerge to be the most dominant theme for an era," said Russell Group. "For instance, in the early 1990s and 2000s, cyber insurance was a relatively new concept, pioneered in Lloyd's of London in 2000. Yet, according to many predictions, cyber insurance premiums are expected to hit $20 billion by 2025 and is now a must-have insurance cover for many corporates."
Related stories:
Brokers should highlight claims role more
How to place difficult risks