Broker reveals challenges of going it alone | Insurance Business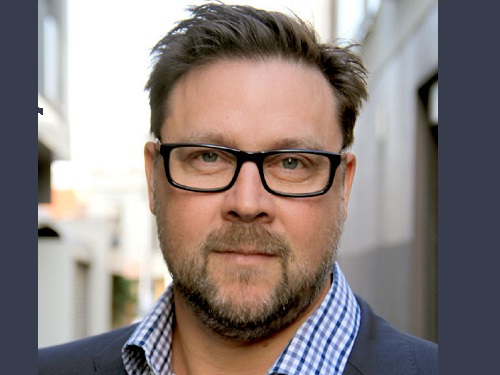 For many brokers, setting up solo is a major career aspiration which promises increased flexibility, a position of influence and – hopefully – improved income. However, as with anything that's worth doing, starting an insurance brokerage on your own isn't exactly easy.
Michael Stewart (pictured), director of Stewart Insurance Group, is among those who took the leap and made it work – since establishing his brokerage back in 2008, Stewart's been recognised multiple times with major industry awards.
While Stewart's brokerage is now well-established and firmly successful, it's not difficult for him to remember the more challenging days.
"One of the greatest challenges with starting out was loneliness," admits Stewart. "Going from an office of 20-odd people to just me – unless you've got the radio going, it's pretty silent tapping keyboards on your own."
Thankfully, Stewart's team is now nearing 10 – including a data entry professional overseas – so the workplace loneliness has long since evaporated.
In addition to a quiet office, Stewart said finances were another key challenge when first setting up.
"The cost in setting up the business wasn't too bad – to start with, it was just a laptop and some cheap business cards – but the sudden shift from being an employee to an employer, and not having that regular wage, was difficult," he says.
However, by far the greatest challenge for Stewart was the restraint of trade he was placed under after leaving his former employer.
"I'd gone from a large brokerage and I had fairly restrictive restraint of trade, so I had a good year of old clients ringing me desperate to deal with me, but they just weren't allowed to," says Stewart. "I had to basically say; 'Listen, I would love to deal with you, but I can't.'"
While some clients waited out the restraint of trade or found ways around it, Stewart says he had to work hard to build up a new base.
"I basically had 15 years of clientele and experience but because it was such an aggressive restriction of trade, I dared not go near any of my old clients," he told Insurance Business.
"It was a very humbling experience walking down my local shopping strip, knocking on doors or buying a coffee, because it's a good way to get some business and saying; 'Hey, by the way, here's my card, please consider.'"
Stewart also pointed to the long hours as another challenge – incredibly, at the time of setting up his own brokerage, he had just welcomed his third child into the world.
"You're desperate to make it work and you're trying to juggle everything but, really, that was one of the reasons I set up in the first place," he said.
"I'd been finding that I was fighting traffic both in the morning and the afternoon so to avoid it I would leave at 7am but work back to 7pm – but I was missing the kids and they were either in bed by the time I got home, or they'd turned into horrible creatures who weren't much fun anyway."
Setting up solo meant bringing the business closer to home, so Stewart could spend less time in traffic and enjoy a more active role in his children's life.
"When I went out on my own, I found that I could do just as much work as I was doing before, but I was only five minutes from home," he says. "Plus, I suddenly had the ability to just sneak out – the kids would be doing a song or dance at the local school, and I could just duck out and see them.
"I'd never been able to do that before so that was probably one of the main reasons – I didn't want to miss my kids growing up."