Busy broker shares time-management secret | Insurance Business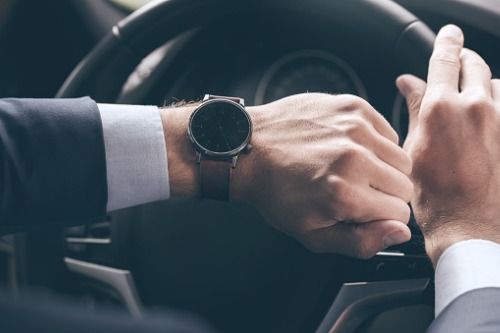 Many brokers thrive on busy days and big workloads but balancing a challenging career with a fulfilling personal life can leave even the most adept professional under pressure and out of time.
In fact, comprehensive data from icare – the largest workers' compensation insurer in NSW – shows that professionals in the finance and insurance industry are most vulnerable to psychological injuries, representing 15% of all claims during the past five years.
This mirrors an earlier 2018 report from mental health organisation SuperFriend, which found that 44% of people working in the financial services industry left work for reasons related to their mental health. Another study from specialist insurer Ecclesiastical found that 78% of brokers felt stressed at work, with a third saying they experienced the feeling at least once a week. Heavy workloads, regulation, volume of paper work and pressure to hit targets were all cited as contributing to mental health issues.
Luke De Laurence is one broker who is particularly time poor – in addition to managing the specialist Bikesure business unit, he continues to study, pursues an ardent passion for cycling, and has headed up a long-running fundraising campaign for aero-medical charity LifeFlight – all the while raising a young family.
Speaking to Insurance Business, De Laurence acknowledged he often has a lot on his plate but says there are ways to make it all manageable.
"Be fiercely protective of your time," he says. "I think it's that simple; engage with what you are doing when you need to be doing it. The other stuff can wait. Family comes first."
De Laurence, who recently cycled the equivalent vertical elevation of Mount Everest in order to raise funds for LifeFlight, also warned other time-poor brokers about the risks of modern technology.
"I think it's easy to allow yourself to be trained by your phone, you get that notification and you respond instantly but it's a disservice to yourself," he said.
"You are just creating an expectation of instant response for everything and slowing yourself down because you never get to finish anything you start. It's why I'm not a fan and I rarely use the instant messaging function in skype; its built on an expectation of dropping everything for an instant response."
Discussing tried-and-tested time management tactics, De Laurence said he ascribes to Eisenhower's Urgent/Important principal. It stems from a 1954 speech in which former US President Dwight D. Eisenhower quoted Dr J. Roscoe Miller, president of Northwestern University.
"I have two kinds of problems: the urgent and the important," he told the Second Assembly of the World Council of Churches. "The urgent are not important, and the important are never urgent."
Under this method, users separate tasks into four categories: important and urgent, important but not urgent, not important but urgent and not important and not urgent.
Often users find the tool allows them to prioritise their time more effectively, allowing them to deal with truly urgent issues while working towards important, longer-term goals.
"It really works for me when it comes to time management," said De Laurence, before urging other brokers to try it themselves.