How to win client trust as a young broker | Insurance Business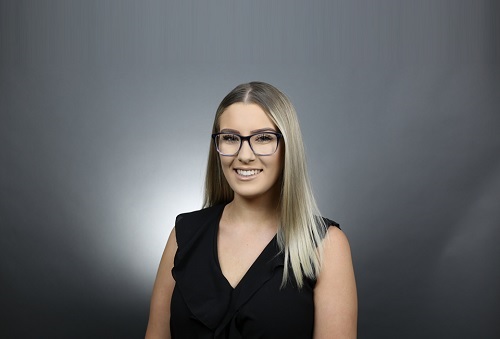 Winning client trust can be a challenge for any broker – but those in their early 20s often face an even greater struggle as customers sometimes question their depth of experience or ability to provide reliable business advice.
Jessica Dametto (pictured), an account broker with Webber Insurance Services, is among the fresh-faced young brokers who has encountered age discrimination on multiple occasions – but she says she never lets it get to her.
"It's the type of thing that you're always going to get in certain businesses, especially if you're working with clients who tend to be older than you, but there are ways around it," says 21-year-old Dametto.
"The best way, for me, is just proving to clients that I do know what I'm talking about – so from that first conversation, especially over the phone, it's important to let them talk but it's also important they understand I have the skills and capability to help them."
Dametto certainly does have the skills – despite being in the industry for just three years, she's already been included in the Insurance Business Young Guns list for 2018 and is a finalist in the Young Gun of the Year category at the 2019 Insurance Business Awards.
Not only that, but Dametto also claimed the prestigious Outstanding Broker of the Year Award at this year's Steadfast Convention, after she achieved the highest average score within the broker group for the ANZIIF Diploma of Insurance Broking.
However, reeling off a list of achievements is unlikely to earn the immediate respect of every seasoned business owner and Dametto says it comes down to something much more practical – careful preparation and lots of research.
"If you don't know the client's industry that well, you don't want them to catch you out, you have to look into it properly and look into their previous file so when they ask you a question, you can be on the ball," she tells Insurance Business.
"Sometimes it's almost like that sets them on a back foot and then they realise you know what you're talking about and they are comfortable with talking to you," she says.
Dametto says that, usually, once clients can tell she has a solid understanding of their business needs, their reservations around her age or experience are quickly forgotten.
"Once they know I really do understand what I'm talking about, they realise it doesn't matter how old I am, or how young I sound, or how long I've been in the industry, it's that I can help them with their business and that's the most important thing at the end of the day," she says.
In fact, Dametto says the knowledge that she may have to work harder to win client trust actually serves as a good source of motivation for her to be the best broker possible.
"That little push gives me all the motivation I need to do all that research and be prepared," she says.
Of course, even with all the preparation in the world, Dametto says there will always be the occasional question that she's not completely sure of – but that's where another important trait comes into play.
"It goes without saying but I think honesty is incredibly important when it comes to earning the trust of clients," says Dametto. "I'm very well aware that I have only been in the industry for three years and by no means do I know everything – I probably never will – so there's going to be questions I'm not entirely sure of."
When these do come up, Dametto says she always resists the urge to guess the answer and makes sure she's completely honest and up-front with the client.
"When you're talking to a client and you really want to win their business, but they ask you a question you're not sure of, the best thing is not to try and make it seem like you know what you're talking about," she says.
"Be honest, tell them you're not entirely sure, tell them you'll do some more research into it – I know when I'm talking to someone, whether it's over the phone or face to face, I'd rather they be honest with me than trip all over themselves."
Promising to do that extra research, she says, also fosters trust in the client because they can see you're willing to go the extra mile to get the advice right.
"That can really help win a client over when perhaps you don't have the most experience," she says. "If you care about getting it right, they respect that much, much more."