"I'm striving to get the best possible outcomes for my clients" | Insurance Business Australia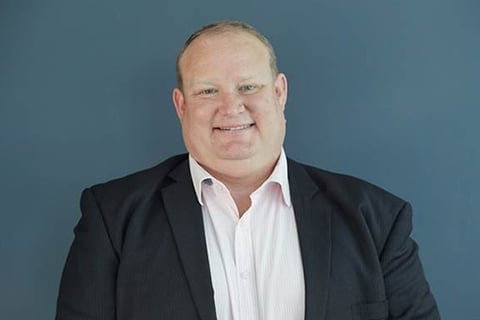 Matthew Bates (pictured), managing director at Bell Partners Insurance, says after many years leading teams across multiple high-profile companies, he brings a wealth of expertise to broking.
Bates, who previously served in positions at Westfield, News Limited, APN News & Media and BlueStar Print Group, made the career switch five years ago after establishing his need for a "new challenge."
"I love people – getting to know them, their families, their passions and businesses – so I was drawn by the potential to form long-lasting relationships with clients and make a real difference to their lives through protecting the things they hold most dear," he said.
Read next: Regional insurer on supporting clients through COVID-19
"Having such broad business experience means I can really understand my client's situation and make broking recommendations based on a practical experience. I can't tell you how rewarding I find it when I hear from my clients how much of a difference I've made in their business."
When the pandemic first struck, Bates saw that his biggest priority would be delivering financial value for his clients.
"I think there's no doubt the increasingly hard market means I'll have to work harder with my insurer partners to deliver on my clients' expectations of value for money," he admitted. "At a time when every dollar counts, more than ever, I'm striving to get the best possible outcomes for my clients."
Customer centricity is becoming increasingly important for clients, according to Bates, as their expectations rise "as a result of experiences they have in other areas of life." He says it's no longer good enough to compare yourself to others in the industry – brokers need to be providing a "world class" customer experience that stands out against all industries.
"It's fortunate that it's always been a focus of mine and we're well down the path of building a truly customer centric brokerage," Bates revealed.
Read more: The importance of maintaining constant communication with clients
Additionally, it's also going to be important for Bates to keep nimble and able to deal with change, to structure his business so it can easily move and respond to changing client needs and then "continue to stay on top of market developments and new offerings."
"It's about continuing our reputation for exceptional customer service as we continue our current strong trajectory of growth," Bates explained. "For me, there's nothing more important than having happy clients. Happy clients stay longer, they trust you with more business, and they refer their friends – so everyone wins."
Historically, Bates says Bell Partners Insurance has achieved over a 95% customer retention rate – something he's "determined to maintain," which means focusing more on the customer, on the way they do business and ensuring broker recommendations they provide are "top notch."
"We're ensuring we make it even easier for our clients to work with us," he said. "That means we're reviewing everything from our team structure, to our communications, to our staff KPIs and business metrics – everything will be geared towards maximising customer satisfaction and driving profitable growth."