Kobe Insurance has both hands on the remote as drones lift off | Insurance Business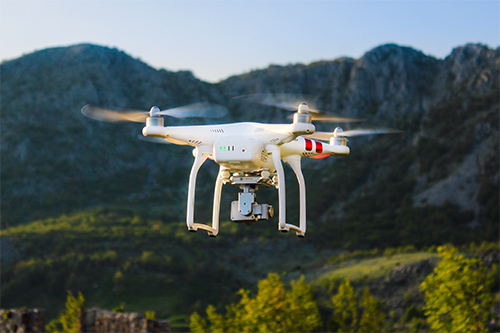 "How I got into drones is quite a funny story, actually," John O'Brien, director of Kobe Insurance Services, told Insurance Business.
You may stop and think – 'drones?' But O'Brien and Kobe are among the leading brokers in the Australian insurance space that cater for the emerging drone market. Providing business risk cover for operators of the remote-controlled machines, Kobe can broker comprehensive coverage for everything from damage to even data breaches. It may not yet be the most mainstream of markets to insure, but Kobe is banking on its rapid growth.
Understandably, it was not a straight path from 'A' to 'drones' for O'Brien. It was a convoluted chain of events that led him to having the foresight to enter what is a rapidly growing industry. It was while at Suncorp that he applied for a scholarship to the United Kingdom, one that was funded by Google, and based on its autonomous vehicle project. O'Brien had to put together a whitepaper on the vehicle and its technology, and it was through this that he was made aware of both drone technology and its viability as a market that would need insurance.
"I went – 'wow, this is a really interesting industry,'" O'Brien recalled thinking as he delved more into the drone market. "I thought – 'this is actually going to be a sector that is really going to grow'." He explained that even though there were several experts in the industry, as well as a few insurers providing broad cover within the aviation and aircraft sphere, the market for specific drone insurance had yet to take off.
"No-one had really looked at it as its own industry," O'Brien explained. "My lens at the time was that I could look at it as just that, from a business risk perspective."
Read more: Insurance drones have lift off
Now in 2020, Kobe is at the forefront of an industry O'Brien correctly predicted would have lift off, and one that is expected to grow even more.
"Drones are an emerging market and something that is going to grow quite rapidly with their inclusion in even more facets of business," O'Brien explained. "And the other exciting thing with drones is the rise of the technology that comes with them, and the uses of that technology."
As the drone industry continues to expand, and the insurance associated with them follows suit, O'Brien explained that there remains a misconception about the breadth of uses for them.
"A lot of people see drones just in the film and media sphere – but now they're getting into all areas of business," explained O'Brien. "It's quite something to see the weird and wonderful things that drones can do." He explained to Insurance Business that with companies such as Google and Amazon trialing the use of drones in their business activities, "the drone industry hasn't hit its peak in Australia just yet."
It is the ability of drones to go safely where humans cannot, that is another of their great appeals to businesses. In industries such as mining, construction and exploration related sectors, drones can relieve the safety risks associated with humans doing a job.
"The way they're able to get into small confined spaces and operate there means that you don't have to send a human to do a potentially dangerous job," O'Brien explained. "What I'm seeing now is companies starting to think – 'why would we send a staff member down to these dangerous places when we can send a drone and avoid the resulting implications?'"
Even with more potential for growth, the drone industry and the insurance behind it is already significant.
"I have one client in the insurance space for drones, and he said to me after the storms hit that he had almost 200 claims on drone damage in a matter of minutes," O'Brien recalled. "The insurance sector is really taking drones seriously as a business."