Regional insurer on supporting clients through COVID-19 | Insurance Business Australia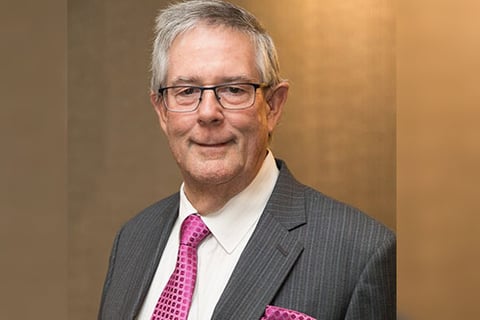 The impacts of COVID-19 on insurers and brokers has been well documented – but how are rural brokers supporting their clients through this uncertainty?
Russell Bresland (pictured), MD of Bresland Insurance Group located in regional WA, says that the pandemic is providing brokers an opportunity to "shine".
"While there are many downsides to these circumstances, I also see many upsides," Bresland said.
"Now, as brokers and service people it is our time to shine – to be there for our clients to advise and help them through this period. Once this is all over, those that were proactive will reap the rewards."
Bresland entered the broking industry in 1993 following a 14-year career as an insurer, and he admits the industry has been very kind to him. Despite the current circumstances, he says he has never looked back.
One way he has been supporting his clientele during the pandemic is offering around the clock support to ensure they receive the reassurance they need.
"We ring our clients, make sure they are supported and if there is any way we can help with their current situation – be it reviewing their program, delaying payments or just advice – we are there for them," Bresland commented.
"Just because we are not at the office does not mean we are not on call 24/7."
He says that being proactive in supporting clients, rather than reactive, will develop stronger professional relationships and build a loyal base. While the pandemic is devastating in many ways, it also provides an opportunity to strengthen businesses' core values. If brokers have succeeded in taking care of their clients, they will stick around.
"I see COVID-19 as more of an opportunity than a threat," he said. "Now is the time to excel with service and really show you are a broker to your clients, and that you have their business in your mind. Be proactive and when this passes it will be you who the clients will come back to."
Bresland's operational insights have developed from his time spent being "actively involved" on boards in Aged Care and Not for Profit (NFP) organisations, alongside his areas of expertise also including general insurance and SME.
"We are general insurance but with a strong focus on aged care and not for profit organisations (NFP) and SME," he said. "Given the split, we're finding we are probably less affected than a broker concentrating on SME solely.
"I am actively involved on boards in aged care and NFP, so I have a strong interest. My work in SME is mainly from referrals from our other clients."
As for further challenges posed to brokers after the pandemic eases, Bresland admits there will be pressure to adapt to new changes.
"The biggest challenge, I believe, is finding out what will be the new 'normal' once this is all over. After adjusting to the changes, we will then be getting back to clients to review and ensure their programs are functional moving forward," he said.
Bresland's greatest goal over the next 12-months is ensuring the long-term, continued success of his business, post-retirement.
"My biggest career goal is to put in place a succession plan so I may retire and to ensure the business and service to our loyal clients does not diminish," he concluded.