SRG CEO backs "refreshingly different" brand | Insurance Business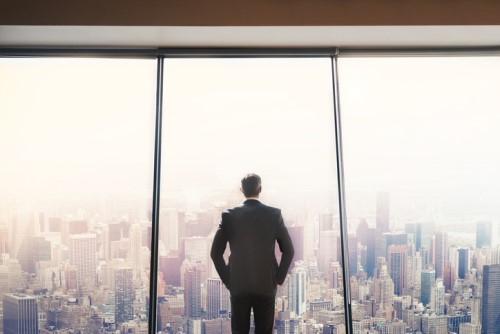 Maintaining professionalism is part of a broker's basic responsibilities but that doesn't mean they have to abandon their personality the moment they walk through the office door – in fact, one CEO suggests brokerages could even benefit if their staff are able to show a more human side.
"Insurance is very old and traditional, and it can be seen as a little bit stuffed-shirt or rigid at times," says Rod Fitzgerald, CEO of SRG Group.
While it may still be dogged by an outdated perception, Fitzgerald says the industry is steadily changing as more organisations adopt modern and innovative brands – including SRG.
"We built our brand on being refreshingly different and we say that without being corny," Fitzgerald tells Insurance Business. "We consider ourselves modern and upbeat and we have a high-energy ethos."
Of course, building and maintaining the brand requires effort from everyone in the organisation – so Fitzgerald called on employees to help develop the company's core values.
"We went through a pretty detailed culture project and we came up with these really honest values," says Fitzgerald. "One of the ones that made me really proud of the team was that the staff wanted to have SRG identified as a community-responsive organisation."
According to Fitzgerald, many employees within SRG are committed to voluntary work or charity fundraising – among them, is Luke De Laurence, product manager at SRG subsidiary, Bikesure.
In his mission to support emergency helicopter service LifeFlight, De Laurence decided to take part in a string of unusual challenges – these included racing his dog, shaving his head, arm-wrestling a female athlete and being pied in the face.
While the tasks were broadly circulated on social media, and took a slight side-step from the traditional buttoned-up reputation of insurance, the entire SRG team offered its support.
"They were the sort of things where some businesses might tap you on the shoulder and go; 'Mate, would you mind acting a bit more corporate on social media, or at least change your name so people don't join the dots?' but instead, it was wholly embraced and encouraged," says De Laurence.
While De Laurence is thankful for the support, he also says SRG and Bikesure will reap the rewards for having such a supportive culture and encouraging its employees to be themselves.
"People want to deal with and work for real people," he tells Insurance Business. "I think if you've got somebody in your business doing something for the community, you've got a free hit at demonstrating the human qualities of your business."
Unsurprisingly, Fitzgerald agrees and says there was never any question that De Laurence's activities would call the credibility of SRG into question.
"While there are obviously some boundaries, Luke never went anywhere near those so there was never any concern about him damaging our reputation or his own for that matter," says Fitzgerald. "In fact, seeing someone like Luke apply himself to fundraising in the way in which he did is actually very much in line with the way we think."
De Laurence's unusual approach saw him propose a string of challenges, which would only be completed once a certain fundraising goal had been achieved – the tactic saw several people donate on multiple occasions, desperate to see the next instalment.
"I think that was innovative on Luke's part and it also allowed others to get involved – people were helping him participate and it became a bit of a feature in our monthly newsletter," Fitzgerald says. "We were all waiting for Luke's next activity."