Tassie COVID cases soar but so does property insurance market | Insurance Business Australia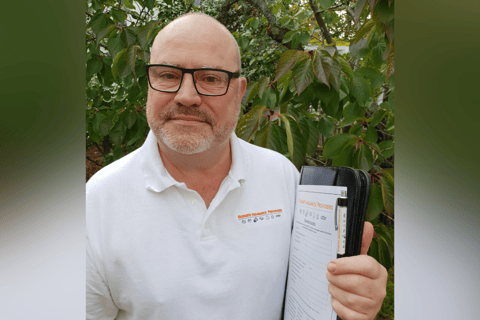 For the first time since the COVID-19 pandemic began two years ago, Tasmania's infection rates are in the thousands. However, statistics and anecdotal evidence from the property insurance market suggest that mainlanders still regard Tassie as a safe haven.
"I would say probably that the home side [property insurance] is the one thing that is holding up for us," said Neil Luddington (pictured), account manager based in Hobart with Roberts Insurance Providers.
"We've had quite a few inquiries from people still buying holiday homes here," he said.
Since the New Year, Omicron cases in the state have suddenly surged by about 1,000 new infections each day. Until now, Tasmania's worst COVID experience was during March and April 2020 when daily infection rates briefly reached above 10 people per day.
Read next: "Quite hefty price increases" in commercial property insurance
Despite the spike, Luddington said mainlanders still see the Apple Isle as a safe place.
"So Tasmania during the pandemic was seen as a bit of a safe haven wasn't it? I think that's still true," he said.
The Real Estate Institute of Tasmania (REIT) has reported that mainlanders are responsible for almost 20% of house sales in the state.
Late last year, Harcourts Real Estate property consultant Andrew de Bomford, based in Burnie, told the Canberra Times that he was fielding the most enquiries he'd ever had from Sydneysiders during his 20-year career.
"I think it's safe to say that people are moving into Tasmania into rural areas and getting out of the city so it's [the property insurance market] probably even better than two years ago," said Luddington.
However, just like on the mainland, brokers have some new, COVID induced property insurance pitfalls to look out for.
"Something that we've got to be really conscious of now is the rebuild costs. We're short of materials like everyone else," he said.
The Roberts Insurance account manager said a house insured last year for a $450,000 rebuild would likely cost $500,000 this year.
"So we just have to make sure that on the household stuff, in the property in general, that we've got the sums insured large enough because the rebuild costs are on their way up with the labour costs and the material shortages," he said.
Tasmania's busy property market is an exceptional case. Across the rest of the economy and the other insurance areas covered by Roberts, things have slowed down.
"The economy's slowed down probably here as much as anywhere else even though, yes, the numbers aren't as high [as the mainland COVID infections]," he said.
Luddington said some supermarket shelves are empty and some businesses are closed because they don't have any staff.
"As general business slows down, we slow down too. So, we'll be hit by this in terms of our revenue without a doubt," he said.
Luddington explained that they have the same number of clients but many of them are paying less premium. For example, their clients who pay premium to their workers' compensation insurer as a set percentage of wages now have less staff.
As a result, the insurer is receiving less premium so the broker's income from a percentage is now smaller.
Like brokers Australia-wide, income often depends on the number of premiums paid.
Premiums for public liability insurance are linked to business turnover and commercial motor insurance premiums depend on the number of cars in a company fleet – both of which shrink when the business contracts.
The important agricultural sector is particularly hard hit by pandemic induced labour shortages. Interstate and foreign workers who would normally come and harvest the crops, can't get in.
"So I know a lot of the fruit hasn't come out of the fields, it's still out there," said Luddington.
While business interruption or crop insurance would cover crop losses due to fire or a weather event, losses caused by a pandemic are now excluded from most commercial insurance policies.
"So little or no insurance cover is likely to be in place for farmers losing income in these instances," said Luddington.
Read next: A Tassie broker and a surprising side of COVID-19
Only a few weeks ago, the future looked very different. In the middle of December, Tasmania opened its borders to vaccinated mainlanders.
"I know from the tourist people I work with that they had quite a lot of bookings for hotels and tours anticipating us opening up on December 15, but a lot of it got cancelled," said Luddington.
The arrival of Omicron put an end to any prospect of a healthy Christmas and New Year tourist season, he said.
Luddington added that Tasmania is still adjusting to the reality of dealing with high COVID infection numbers for the first time.
"We really didn't have any at all before, so it's been a shock to us," he said.