"The single biggest challenge will be once JobKeeper finishes" | Insurance Business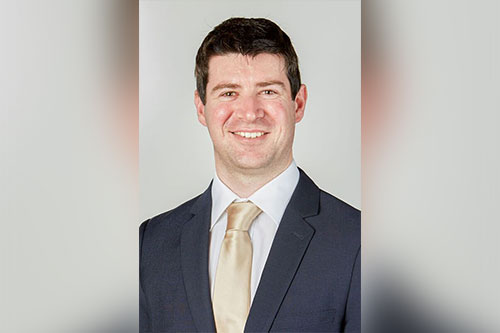 Adam Ware (pictured), partner and branch manager of BJS Insurance Brokers in the rural Victorian region of Gippsland, believes we haven't seen the end of the coronavirus pandemic causing havoc for businesses.
He says once the government's JobKeeper package, which many businesses rely on to stay afloat, ends in September, there will be more companies vulnerable to closure.
"The single biggest challenge will be once JobKeeper finishes," Ware said. "Some of our clients who are currently relying on this scheme will have to make other arrangements without that support and there are some that are only surviving on this support at the present time."
Ware believes that if businesses close, or even scale down, it will have a corrosive impact on his own brokerage, as well as his supply chain.
"We might see businesses, after JobKeeper finishes, close or scale down significantly which will impact us both directly and indirectly," he explained.
"Some of our supply chains rely on these businesses - but also, obviously, we only get paid by our clients, so if they're not there to take insurance in the first instance then it has a direct impact on our business too. Our clients are our business."
Read more: Brokers need to be aware of emerging risks: Swiss Re
Ware believes the federal government could consider adopting a "tailored" approach to the JobKeeper program to ensure businesses which aren't coping during this economic crisis, especially in the hospitality sector, can survive.
"It might be a matter of instead of a blanket approach, we need a more tailored industry approach because some industries may come out of this OK and may have even continued to grow during the pandemic," Ware continued. "And others who are more impacted by restrictions put in place may not - they might be the ones that need more help or more funding than it being simply a blanket rule across everybody."
The dire situation for the hospitality sector, however, has only been exacerbated as Victoria plummets into a second wave of COVID-19 outbreaks, prompting the state government to reinforce strict social distancing measures.
"Bigger hospitality venues were ready to go to the 50-person limit and then overnight they were told that it was going to stay at 20 people for another three weeks," Ware added. "I know for some of our clients, that had a major impact because they were going to bring people back to work because there would be customer numbers requiring that amount of work. Now it's not the case.
"That then creates unrest in business as well. There are not just financial impacts to this, but the changing week to week updates takes an emotional toll on the workforce."
Read next: icare delves into pandemic workforce changes
This second wave, and the subsequent impact on his clients, is currently Ware's biggest concern.
"While the cases are going up, it's not good for anyone," he said. "It's absolutely at the front of your mind every day and we hope everyone can help turn it around."