The two big challenges facing the power generation industry | Insurance Business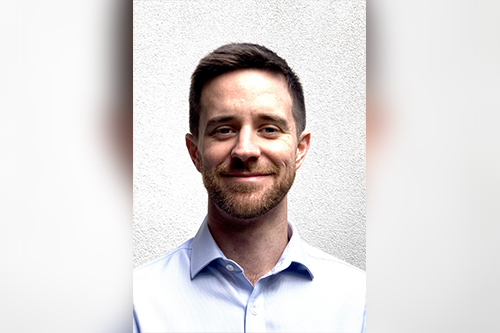 Matt Langham (pictured), lead for the national power and utilities practice group at Aon, has 10-years' worth of experience at the company servicing construction, mining and power books. While Langham notes the power generation industry hasn't been heavily impacted by COVID-19, he'll still have his hands full managing challenges over the coming six months.
"Two key dynamics are driving the power generation industry at the moment," he said. "The first is for our clients with thermal or coal generation and the second is our renewable energy clients, so the next six months is going to be interesting."
Read more: Suncorp to ditch coal coverage by 2025
For his clients with thermal or coal generation, supporting the transition of power generation to a more sustainable, renewable generation future is vital, but he says many insurers around the world have instituted corporate, social responsibility guidelines which are inadvertently making the job tougher.
"That has the effect of restricting what business they can write for our clients if there are thresholds of thermal coal as a part of their generation mix," he admitted. "But the struggle for our clients in Australia is that these corporate social responsibility guidelines have been brought in with very limited time horizons, failing which insurer capacity completely withdraws."
Because Australia is a country that remains heavily reliant on thermal coal generation for its power supply, itcan't transition these profiles in a couple of years.
"It's leading to a very challenging marketplace for these clients," Langham continued. "There's major capacity withdrawals and shortfalls, so it's really important and critical for our clients that we keep them up to date in real time as the insurance market risk changes."
Langham states that corporate social responsibility guidelines are changing and getting stricter "all the time," so he needs to "really proactively explore" different ways to manage them and transfer their risk.
"We're looking at things like alternate risk transfer mechanisms like… protective cells and parametric covers because it's really important that we ensure these clients can continue to have adequate insurance protection that helps them as they continue their portfolio transition to a more sustainable generation profile mix in a safe but, importantly, bankable way," he said.
The second challenge is that these same corporate social responsibility guidelines are pushing more insurers into renewable energy because they're trying to maintain the premium level that they lost with the exit of thermal generation business.
Read next: Energy market to shift in favour of renewable energy - report
Langham says he's seen "huge, dramatic growth" in the size and scale of the renewable energy industry in Australia over the past three-five years, but this dramatic growth has driven some huge industry losses.
"From our global renewable energy book in London that I used to manage; Australia was one of the poorer performing countries from a claims perspective over the last three years," he revealed.
"For our clients in the renewable energy space who are making a real concerted effort to get ahead of their game, it's vital to be advising them early on how to adequately allocate risk and structure their key contacts, and also package their risk for presentation to the insurer market. I also ensure we're hitting on the key touchpoints insurers are talking about and demonstrating how our clients have learned from past mistakes made in this industry."
However, he says renewable energy is also in a "really exciting phase" because there's "great interest from our clients in exploring additional protection" from parametric solutions, as well as the fact that renewable energy technology is starting to develop a "proper track record of performance."
"That proper track record of performance can be accurately modelled," he said,"so these products are coming into vogue a lot more for our clients than they have in the past when pricing has been a bit of a prohibitive factor hindering growth in that alternate risk transfer space."