"Time will tell": Broker on industry changes | Insurance Business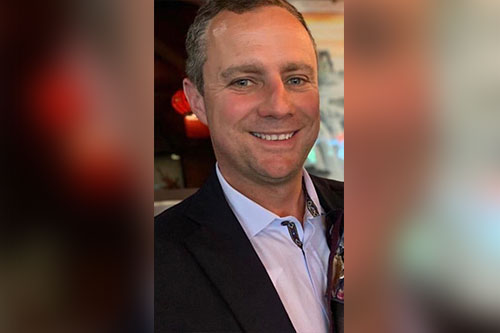 Students are being encouraged to return to school and national social restrictions are easing – as such, brokers in the industry are reflecting on what has been the biggest period of disruption we've witnessed in our lifetime.
For Antony Butcher (pictured), national practice leader - M&A insurance services at Gallagher, the pandemic has led to complex business disruption.
"The rapidly evolving nature of the COVID-19 pandemic and the uncertain timing in returning back to 'normal' has impacted the ability to appropriately value businesses," Butcher said.
"This uncertainty has led to some transactions being suspended, such as infrastructure-related projects. Conversely, opportunities have arisen where businesses in short-term distress are attracting capital via equity stakes or are refinancing, or other businesses, such as those in the tech sector, are seeing this situation as a trigger to consolidate and expand."
Beyond the pandemic, Butcher says he expects a "ramp up" in activity as the suspended transactions and identified opportunities are pursued and realised. He says these expectations come after discussions with key stakeholders.
While the novel coronavirus pandemic is unprecedented, Butcher isn't inexperienced with significant industrial disruption – throughout his career, he's witnessed and endured other global crises, such as the GFC.
"During my time in the insurance industry there have been several significant challenges and disruptions, such as the tech collapse in 2001 and the GFC in 2008," he revealed.
"Plus, regulatory changes and significant catastrophes have impacted the industry and the way solutions are delivered to the business community. Things change and opportunities are always there."
For Butcher, the distinct quality of the novel coronavirus pandemic is that it's forced more communication between clients and insurers due to everyone being "physically static." It has actually resulted in being more efficient when rolling out new initiatives.
"Due to everyone being physically static, I have spoken with colleagues, clients, and prospects more in recent weeks than before. This contact is via one-on-one video calls or arranging workshop type sessions in a conference style," he said.
"Whilst the preference is to meet in person, the recent work arrangements are demanding and actually demonstrating some efficiencies in how we collaborate on clients' needs and roll out initiatives. This is particularly the case on transactions where we need to build a project team with expertise in several risk and insurance disciplines across multiple jurisdictions to coordinate an informed opinion to clients."
The future of the industry beyond COVID-19 remains to be seen, but Butcher says the "rapid" and "significant" changes that took place throughout the disruption may remain.
"This current challenge occurred rapidly in a significant way. Challenges and disruption in the short-term may relate to understanding adjustments that may need to be made to the way we engage with colleagues, clients, and prospects. Opportunities are already being realised in the modified way we work and live which have derived practical positive solutions," Butcher added.
"Will we shift from in-person meetings and also reduce travel that was previously seen as compulsory? Time will tell."