What did this broker think of the Steadfast Convention? | Insurance Business Australia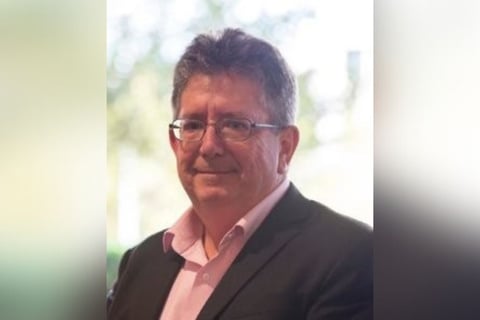 The annual gathering hosted by Australia's biggest broker network - Steadfast - recently wrapped up in Adelaide. The Steadfast Convention was attended by more than 1,000 brokers, the main audience for the event. Over three days they listened to updates on the Steadfast network, visited the stands of insurers and underwriters and networked with their peers.
"What really made the conference different this year for me was everybody was far more purposeful and intentional," said Richard Crawford (pictured), CEO of the Community Broker Network (CBN). CBN is the country's largest general insurance authorized broker network and a member of the Steadfast network.
"Often, because people go to so many conferences, they just kind of go through the motions when they're there. This year, because we haven't had one for so long, everybody really brought their A game - it was really good," said Crawford.
For many industry professionals it was the first time since the start of the pandemic two years ago that they were able to meet and network face-to-face in such large numbers.
Rather than a day-to-day insurance broker, Crawford said he's involved in running the CBN network and taking care of the interests of members and shareholders in their day-to-day broking. The CEO said his main reason for attending the convention was to get an update from Steadfast.
Read more: What exceeded this underwriter's expectations at the Steadfast Convention?
"So, at the principals day they really go hard to put together a comprehensive day of information about everything that's happening across the organization," he said.
"The other key thing for me was to get the industry level information and the networking was the third leg of the stool, to catch up with people.".
Crawford said the "overarching feeling" from the event was that "everything is coming to fruition". He said Steadfast's technologies, risk management strategies, workplace solutions, benchmarking and reporting were all maturing.
"I got a real sense of how all their investment in technologies is about to come to fruition in terms of capability, efficiency and connectedness between tools and resources," he said.
On the insurance industry front, he said there was a strong sense that Steadfast, the industry's associations and other stakeholders are mounting coordinated efforts.
"I also got a really encouraging sense of how they're representing and advocating for the industry, which was really good too," said Crawford.
"I think what's happened is that all of this uncertainty was mooted, and people weren't 100% sure how we're going to tackle it, whereas now we're tackling it. So, the ICA [Insurance Council of Australia] is working with government – that's really good and really productive."
Crawford noticed this was particularly in relation to the launch of NIBA's (National Insurance Brokers Association) new Insurance Brokers Code of Practice.
"NIBA having launched the code has been very clear about what's in it. So now we're focused on implementing it, rather than trying to get people to agree to it. So these things have got to the stage in their lifecycle where we're now confident that we can tackle it," he said.
Crawford said the new broker code is more prescriptive than definitive and increases the level of accountability.
"I think that transparency of remuneration is something that is going to create challenges just systemically - so people will have to change the way they work in order to make it happen," he said.
Crawford said the code raises the level of accountability in the profession "across a whole range of dimensions".
"People are going to have to be more diligent around how they operate," he said.
The insurance industry conference scene is slowly returning to normal after two years of cancelled or virtual events.
In February, the Underwriting Agencies Council (UAC) held its 2022 Sydney expo, its biggest annual underwriting event. About 80 exhibitors attended, alongside several hundred brokers. At the time, some states were still constrained by border restrictions.
In November, for the first time in two years, UAC staged its Norwest Sydney Underwriting Expo.
Read next: COVID-19 restrictions ease in Australia as cases fall
Also in February, the National Insurance Brokers Association (NIBA) staged its five-day hybrid Convention. The event kicked off in Melbourne and finished in Sydney.
"We always knew the broker community wanted an opportunity to get back together," said NIBA CEO Phil Kewin.
According to health data, more than 80% of Australians are considered fully vaccinated against COVID-19..