How do you achieve parity on paid parental leave? | Insurance Business Australia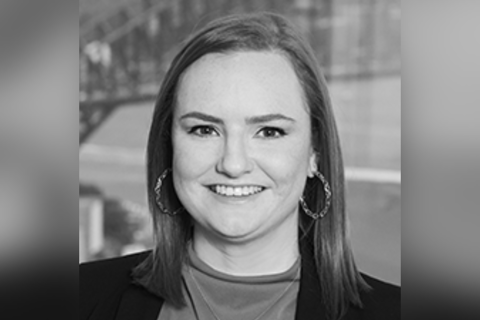 Kimberley Jonsson (pictured above) says when it comes to gender equality in the insurance industry, one current challenge is achieving parity on paid parental leave.
"I think one of the last things that's hanging on is achieving parity on paid parental leave," said the CEO of CHU Underwriting Agencies.
Jonsson is keynote speaker at the upcoming Women in Insurance Summit in Sydney on August 24.
The Summit is returning as a face-to-face event with Marsh as the event partner to further Insurance Business Australia's ongoing mission to recognise, celebrate and promote diversity across the insurance profession. The Summit was designed to encourage a wider representation of women in senior executive roles, overcome bias, break down leadership barriers and share strategies for building a diverse and inclusive workforce.
Jonsson said achieving parity on paid parental leave means removing labels like 'primary carer' and replacing those with explicit references to a new mother and the fact that they will receive the same leave entitlement.
"The reason I feel so passionately about it is because it de-risks women as a candidates for a role," said Jonsson.
Read next: All-women leadership thriving at Adica
"For example," she said, "If you've got two executive candidates who are both in their early 30s and one is female and the other is male, if they both have exactly the same likelihood of going off on parental leave it takes that 'mother' issue out of it," said Jonsson.
The CEO said it is likely one of the last causes of "conscious cases of bias" that still plagues a lot of candidate selections.
"So the interview panel could be thinking about the likelihood of losing a person in the next couple of years for an extended leave period. If the likelihood for the female and the male candidate is the same it takes away that prejudice against women," she said.
Typically, a new mother will take between six and 12 months off when they have a baby, much of it as unpaid leave.
"We've got a paid maternity leave scheme at 12 weeks and we're looking to expand that by a few more weeks - and we're also looking to offer it to both fathers and mothers, regardless of whether they're the primary carer," said Jonsson.
Achieving equal pay for men and women across the industry is also still a problem.
"I think you'll find that today the finance industry is still one of the worst industries in Australia for the gender pay gap. So the industry statistics tell us that there's not parity in insurance," said Jonsson.
The CEO said CHU consciously looks at gender pay parity at every salary review.
"We have been taking steps to improve this situation for about three years," she said. "For example, when CHU have undertaken pay reviews, we have looked at underwriters by authority banding but have also specifically called out gender so that we know we are paying underwriters of similar expertise the same salaries regardless of gender," added Jonsson.
The industry might have some way to go before achieving gender equality in parental leave and salaries, but CHU is a shining example of a gender balanced workforce. In fact, in management, the balance tips in favour of women.
"We've focused on diversity and inclusion over a five-year period but the gender balance in CHU has always been pretty aligned. We actually haven't had to do a lot," said Jonsson.
The gender balance in the leadership at CHU is weighted in favour of females by about 55% to 45%.
"If you go down to our second tier of management there are actually many more females than males," she said. "We don't have a specific explanation for that."
Read next: Insurance not sitting back on gender equality
According to data from CHU's human resources department, since 2016, roughly 60% of CHU's second tier managers have been female.
Across the insurance industry there are still pockets that are male dominated. However, Jonsson said times have definitely changed, especially at the executive level.
"During the 1980s and 90s when women really started to get into some senior positions there was a set of behaviours and characteristics that were accepted then," she said.
Jonsson said the personal characteristics for both men and women that lead to success today are "totally different". More female qualities are also being appreciated.
"I think organizations have realized that diversity at that executive level is actually good because you can't have people all thinking the same way or else you do just get one answer," said Jonsson.
The CHU CEO's keynote speech is called, Women leading the way – Inclusive decision-making. The talk will examine how the willingness to be inclusive in decision-making practices can transform a would-be CEO into a more effective leader.
Other Summit highlights include presentations on innovation and digital transformation, personal branding, hybrid management strategies, inclusive decision making and mental wellness at the executive level.
Marsh is the event partner. Sponsors include Arnie, Brooklyn Underwriting, EstImage, Flynn Builders, Innovation Group and Sparke Helmore Lawyers.
The 2022 Women in Insurance Summit will take place at the Amora Hotel Jamison Sydney on August 24. The summit will feature a range of powerful keynote sessions, workshops, networking activities, presentations and panel discussions led by influential leaders from the industry on the issues that matter most. You can register for the summit here.