10 ways Aussie drivers can save on car insurance | Insurance Business Australia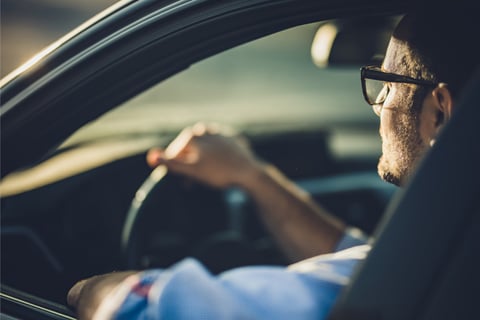 One of the biggest costs associated with owning and operating a vehicle is car insurance.
In Australia – where there are more than 20 million registered vehicles, according to the latest data from the Australian Bureau of Statistics (ABS) – drivers are legally bound to carry at least one type of coverage – compulsory third party (CTP) insurance. But with motorists swamped with options from various providers, finding the right policies that fit their needs becomes a challenging task.
Choosing a cheaper coverage can often be tempting. However, drivers risk losing more, especially if the protection such policies offer is inadequate. To get the most out of their car insurance, motorists need to understand the choices available to them and the level of coverage the different types of policies provide.
Read more: These are the top 10 car insurance companies in Australia
How does car insurance work?
Australia has four main types of general motor vehicle insurance that drivers need to be aware of. These are:
1. Compulsory third party (CTP) insurance
CTP coverage, also known as green slip insurance in New South Wales or transport accident charge (TAC) in Victoria, is required by each state and territory. It covers the driver's liability in the event other people are injured or killed in a vehicular accident. CTP insurance, however, does not cover injuries to the driver and their passengers, and damages to any vehicle or property. This type of coverage is paid for when car owners renew their vehicle registration.
2. Comprehensive insurance
Although often attracting the highest premiums, comprehensive car insurance offers the broadest protection compared to other types of auto coverage. It covers damages to the driver's vehicles, as well as those of other people's vehicles and property if an accident occurs, regardless of who is at fault. It also provides protection against theft, vandalism, and damage caused by storms or hail, and accidental losses.
3. Third party property damage (TPPD)
This type of insurance covers the cost to repair another person's property, vehicle included, in case of an accident. It does not, however, provide coverage for damages sustained by the driver's vehicle. If the accident involves an uninsured vehicle, some insurance companies provide coverage only up to a certain amount of damage.
4. Third party fire & theft (TPFT)
TPFT offers the same protection as TPPD but extends coverage to include repair or replacement costs if the driver's vehicle is stolen or damaged by fire, up to a specified limit.
Read more: Answered – your top questions about car insurance for Australian seniors and pensioners
How much does car insurance cost in Australia?
When calculating premiums, there is a range of factors involved, which make it difficult to provide an exact figure. Typically, insurance companies in Australia use the following parameters to determine auto insurance rates.
Vehicle's market value: The biggest factor affecting premium prices, a car's market value is determined by looking at its age, make, model, condition, and kilometres travelled. Some auto insurers provide an allowance for accessories under market value coverage, subject to limits.
Level of coverage: Apart from the main types of motor vehicle insurance, drivers can add optional extras, including roadside assistance, widescreen excess, and rental car cover, which can be included in some insurers' comprehensive policies.
Driver's age and gender: Young motorists are often considered riskier to insure and face higher premiums than older drivers. The same goes for male drivers when compared to their female counterparts. Parents who are considering adding their teenage children to their policies should bear in mind that doing so can push up premiums depending on their kids' driving history.
Driving record and claims history: Past accidents and claims can raise a driver's risk, increasing their car insurance rates. Motorists with a clean driving and claims history, meanwhile, are often rewarded with discounts from their insurance providers.
Read more: Consumers ready to switch car insurers for "autonomous discounts" - survey
How can Aussie drivers save on car insurance?
Industry experts admit that there is no "simple and straightforward" way of "getting the best deal on car insurance" as premium prices are based on "how much risk insurers perceive you to be."
To help Aussie drivers find ways to save on premiums, Insurance Business checked out the websites of several personal finance websites and car retailers. Here are some of the practical tips and strategies we gathered.
1. Pick your ride wisely.
As mentioned earlier, the type of car a person chooses plays a huge part in how premiums are calculated. Typically, an insurance company takes into account the vehicle's make, model, price, and age when determining premium prices.
"It's vital to buy a car that suits your needs and lifestyle," noted price comparison website Compare the Market. "When buying a car, also consider how much it'll cost for fuel and maintenance. Choosing a vehicle that's easy to repair and find parts for is one way to save money on car insurance."
Victoria-headquartered online automotive marketplace Carsales, meanwhile, warned buyers to not "be fooled" by a car's market value.
"Some cars that cost little to buy can be expensive to repair," the firm explained. "So do your maths, if you're working out whether to buy car A or B. Ring around the dealers and request quotes on the prices of front quarter panels, bonnet, bumper cover, and headlight unit. It might be quite illuminating."
2. Invest in the right level of cover.
Most industry experts agreed that cheaper does not necessarily mean better. Compare the Market advised motorists to always choose the level of cover that matches their need.
"Buying a basic tier of car insurance can help in reducing your insurance premiums, but the scenarios you can claim for will be limited," the firm wrote on its website. "This could leave you with large out-of-pocket costs – depending on the incident."
"By thoroughly reviewing your options, you may find a policy to suit your circumstances," it added. "Compare car insurance providers on their premiums, extras, excess, product features and benefits."
3. Choose extras carefully.
Some policies give drivers the option to purchase add-on benefits to increase coverage, including roadside assistance, rental car cover, and widescreen excess. These extras can raise car premiums, which is why the financial comparison website Canstar advised policyholders to "consider whether having extras is worthwhile for you."
"For example, you might want to look at how much it would cost you to buy the add-on coverage separately rather than as part of your policy," the firm added. "It's also worth asking your insurer directly whether they can offer you any additional discounts to help you save."
4. Maintain a clean driving history.
Another factor that plays an essential role in dictating car insurance premiums is a person's driving record.
"Your driving record and claims history all help to determine your risk level and therefore how much you will pay for your car insurance," noted comparison website iSelect. "If you have a good driving record your premiums may be less."
Carsales added that motorists can reduce their risk by taking an advanced driver training course.
"If you've been indoctrinated into maintaining situational awareness at all times and know exactly how to respond to an unfolding emergency, there's a very real chance that you'll be an appealing prospect to an insurer," the retailer explained. "That may translate to a discount, even for younger drivers."
Read more: Study reveals most common ways Australian cars are damaged
5. Install anti-theft devices.
Insurance companies typically reward policyholders who have installed anti-theft devices, such as alarms and immobilisers, in their vehicles with discounts. Other theft deterrents, according to Carsales, include "lock nuts for your precious alloy wheels, and an aftermarket steering wheel lock."
6. Be smart about what you claim.
Each claim can have an impact on car insurance rates at the time of renewal. Because of this, Compare the Market advised policyholders to "be smart and strategic about when and what to claim on to protect your risk rating and future premiums."
"You may have chosen a low excess on your policy, but that doesn't mean you need to claim for every scratch, ding, or chip," the consumer website explained. "Weigh up the cost of paying for the repair outright. Sometimes it might end up being cheaper in the long run to pay for repairs yourself than making a claim to your insurer."
7. Park in a secure location.
"A car left out on the street is always more vulnerable to a careless third-party driver, to vandalism, or to theft," Carsales warned. It then pointed out the value insurance companies place on vehicles parked in a secure location.
"Insurers have actually established that the risk of paying a claim for a vehicle parked on the street is quantifiably higher than in the case of a car that is parked off the street – and preferably undercover," the firm explained. "That lower level of risk is reflected in the affordability of the premium."
Among the benefits of "keeping a car garaged," the company added, are "it keeps your car looking pristine for longer" and "reduces damage from ultraviolet radiation, bird droppings, and hail."
8. Opt for annual payment.
Paying auto insurance as one lump sum rather than by monthly instalments can result in savings as policyholders can avoid being charged for interest or finance arrangement fees.
Read more: Three motor claims that prove telematics technology is a must
9. If you can afford to, increase your excess.
Accepting a higher excess is one way of reducing premium prices, but Compare the Market recommended that drivers "think carefully and make sure you choose a manageable excess amount."
iSelect, meanwhile, noted that while this strategy is not for everyone, "if you are a safe and confident driver, you may be able to afford more risk."
10. Avoid letting your car insurance auto-renew.
Consumer organisation Choice noted how Australian drivers can "do [themselves] a favour and shop around when [their] insurance is up for renewal."
"Check your insurer's quote online as a new customer and get quotes from three other insurers before renewing your premium," the group suggested. "Look out for special offers from insurers, as some will match or beat competitors' quotes, and if you can get a human on the phone, it may well be worth your time to call your insurer and squeeze them further."
Compare the Market, meanwhile, explained that reviewing coverage and shopping around for a better deal is something that policyholders should practice every year "to reduce your car insurance premiums or to find a policy that you're happier with."
"Comparing what's out there and taking control of your finances will always be one of our biggest tips on how to save money on car insurance," the firm added. "It can also help you determine if you're still getting value from your current cover."