AAMC celebrates 20 years in business | Insurance Business Australia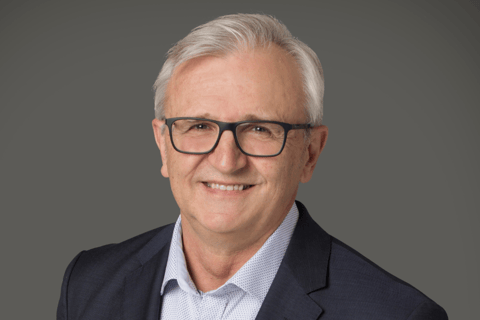 AAMC, one of Australia's largest providers of motor accident management services, is marking 20 years in business. Daniel Lukich (pictured above) sales and strategic relationships manager, said in two decades a lot's changed in the sector from an assessor's perspective, including major technology improvements. However, he said, enhancing the digital capability of insurers in this space remains one of the biggest current challenges.
Back in the early 2000s when AAMC was born, the motor insurance claims process was manual, slow and revolved around the vehicle repairer. Companies managing fleets of cars or trucks with a damaged vehicle would likely go to a broker, pick up a paper claim form, fill it out and then drive around to get a couple of estimates from repairers.
"Repairers were more or less the central point around a motor claim where now, the insurer has a lot more control of what's going on," said Lukich.
The assessor's instructions about inspecting a damaged vehicle at a body repairer's premises would come in by fax.
"Assessors then completed a handwritten report, attached 35mm photos or polaroids and then mailed the report back to the insurance companies," he said.
Read more: How the motor claims experience is changing
At that time, Steve Chapman, current managing director of AAMC was in the motor body repair business.
"Steve always had an interest in this sector and moving into assessing was a natural progression for someone coming out of the motor body repair industry, wanting to advance their career into insurance," said Lukich.
Chapman, said Lukich, saw a gap in the market for specialist external assessing services. He partnered with Simon Manolaros who ran a motor claims assessing business in Melbourne and, together, they built AAMC to provide a national capability for motor insurers.
During the last 20 years Lukich said the biggest changes include how insurance claims are processed, the role of the motor assessor, technological advances in the vehicles and the specialist equipment and skills required to repair them.
"Cars are more complicated to repair and as assessors we have a responsibility to ensure the repairer is adequately skilled and equipped," he said. "Not only that, there's also been the advent of online technology and insurance claims revolving around a call centre."
Lukich said today's technology allows insurers to quickly identify a vehicle's damage, allocate a partnered repairer and get a customer underway very quickly.
"So it's a lot more efficient and lot more customer focused," he said.
Another big change during the last 20 years, said Lukich, is the rationalisation of the motor body repair industry.
"There has been a significant reduction in the number of crash repair businesses with a lot of the smaller traditional businesses closing up," he said. "This is partly due to the requirement to invest in equipment and technology to ensure a quality product, but, more significantly, without a secure, high volume work provider like an insurance company, staying in the industry has become difficult."
Lukich summarised some of the big changes as: the technology within the cars we buy and drive, how motor claims are processed and managed by the insurers, and the drop in the number of repairers in the industry.
"Today, insurers are better at directing where the car goes for repairs whereas before it was very much up to the consumer," he said.
In 2022, said Lukich, because of the changes in the way insurers in the sector do business, the motor insurance claims space has also improved for consumers.
"Twenty (20) years ago insurers were basing their decisions on cost, as motor body repairers were more or less generic," he said. "But with the advances in vehicle technology and complexity the insurer now has to ensure that the repairer appointed is equipped with the requisite skills, equipment and know-how."
Insurers have taken responsibility and accountability for selecting these repairers, he said, which benefits the consumer.
"If you're not involved in the industry, and don't know anything about fixing cars and driving a modern motor car, how are you expected to choose a suitable repairer?" said Lukich. "Are you going to consult friends and family or are you expecting the insurer gives you the correct guidance?"
The industry still has its challenges, including the short-term difficulties of stressed supply chains. Lukich said both replacement parts and replacement vehicles for write off claims are in short supply. However, there are more systemic challenges that need to be faced.
"The long-term challenge that we see is that the motor insurance sector hasn't evolved its digital offerings for their customers in line with other large entities, for example, banks, health insurers, airlines," he said. "With most large institutions and many smaller enterprises consumers can interact digitally quite well - but with motor insurance companies, you often can't."
Lukich set out the current major challenge for insurance companies as building digital capability in line with modern consumer expectations.
"They're still lagging and need to get faster," he said.
Another change that's impacting the sector is the increased compliance obligations.
"Compliance with legislative and regulatory requirements, ensuring data security and consumer privacy have also had a marked effect on how insurers and suppliers like AAMC operate," said Lukich.
He said significant investment is required just to maintain compliance and ensure the capability to provide a service to insurance companies.
"Basically, back in the day when we started any man with a clipboard and a little bit of knowledge could start going out assessing cars," said Lukich. "It's a very different situation now and all the better for it!"
Read more: How one company has digitised motor claims management
AAMC's sales and strategic relationships manager sees a future where technology provides stakeholders, including consumers, with even more options in the motor space including around insurance offerings.
"I wish we had a crystal ball to see what the near future looks like, but the advent of the connected car will mean the insurer or manufacturer will know, through technology in the car, when and where a vehicle suffers a collision and immediately take action," said Lukich.
He said, monitored through their connected vehicles, consumers will have more options to pay for their insurance based on the kilometres they drive.
"The insurer can monitor where you are, if you've been speeding and driver behaviour to set premiums on a monthly basis and more," he said.
Consumer expectations for a quickly responding insurer and the advancing technology of cars will continue to transform the sector "which is currently lagging in many respects," he said.
"The advent of electric over combustion will also result in further rationalisation of repair shops so there'll be an even greater onus on cost of repairs," said Lukich.
However, he sees delays and inefficiencies in the motor claims space as an ongoing major challenge. AAMC's data shows that the average motor claims process still takes 21 days to resolve.
AAMC recently held a webinar proposing solutions to the challenges facing intermediaries and insurers in the motor claims process. About 150 industry stakeholders attended.