Ken Tame and Associates rebrands, announces new name | Insurance Business Australia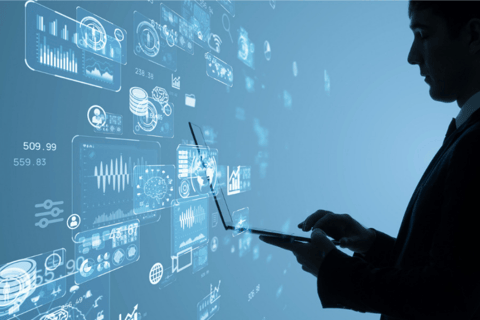 Caravan and RV insurance brand Ken Tame and Associates (Ken Tame) has rebranded and announced its new name of KT Insurance.
For more than two decades, Ken Tame has been insuring motorhomes, campervans and pop-tops, touring caravans, tow-vehicles, slide-on campers, fifth wheelers, and converted buses and coaches, especially among the members of the Caravan & Motorhome Club of Australia (CMCA).
After being purchased this year by Envest Direct Agencies (EDA), a subsidiary of the Envest Group, Ken Tame started to transform. Now, it decided to abbreviate its name to KT Insurance as part of its commitment to improving the business. However, it will maintain its close relationship with the CMCA.
Kalen Ziflian, head of marketing and distribution at EDA, said the rebranding acknowledges KT Insurance's history, expertise, and customer loyalty while setting it apart as new and improved.
"Our offering is better; our customer service is better, and we have renewed our commitment to become the leading provider in Australia for specifically tailored recreational vehicle insurance policies," Ziflian added.
Read more: Trident Underwriting rebrands to Coast Insurance
KT Insurance CEO Con Tsobanopoulos noted more than a 5% increase in caravan and campervan registration every year and an increase in domestic travel due to COVID-19-related international travel restrictions. Therefore, he predicts old and new customers would welcome the company's new brand and focus.
"I've been with the company for six years. Every year, we've seen an increase in the number of Australians discovering the open road, but in the past two years, the industry has mushroomed to accommodate a new wave of travellers who are discovering the beauty and freedom of traveling within Australia," Tsobanopoulos said.
"We will be forever grateful to our founder Ken Tame for creating this unique business and look forward to honouring his legacy by continuing to offer the industry-leading insurance product for RVs."
Another company that rebranded this month is long-established underwriting agency Trident Underwriting, which changed its name to Coast Insurance (Coast) when it decided to move from being a part of Trident Insurance Group to become a standalone underwriting agency specialising in marine industry package solutions, hull classes, property, liability, unoccupied premises, and legal expenses.
The underwriting agency is well known in the marine industry. However, the rebrand will see it offer other classes, such as non-marine property, liability, and legal expenses for various industries.