KOBA reveals underwriter for new pay-by-kilometre car insurance | Insurance Business Australia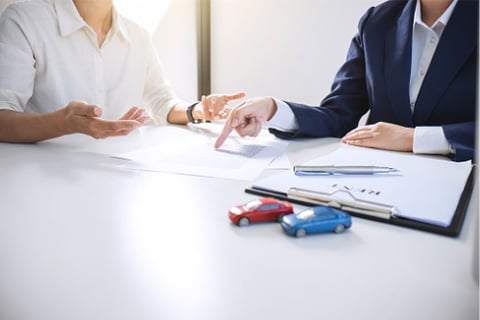 Australian start-up KOBA will soon launch the first connected pay-per-kilometre car insurance in Australia – and it has picked Eric Insurance Limited (eric), a general insurer with over 20 years of experience in the automotive insurance industry, as the underwriter of the product.
As part of the partnership, eric will use its extensive industry experience to help KOBA pioneer a new data-driven and user-based approach to car insurance in Australia.
Commenting on the partnership, KOBA founder Andrew Wong said: "We're excited to partner with eric as we launch KOBA in the market this October. eric's motoring expertise, experience over the last 20 years, and collaborative approach are uniquely complementary to a start-up like ours. This partnership will allow us to hit the market fast and meet customer service needs immediately."
eric CEO Malcolm Tilbrook added: "KOBA has a great team, and we have been impressed with them from day one. They have a great balance of experienced insurance veterans and proven start-up talent who have worked directly with the senior leaders at eric. We are throwing our full support behind them and are excited to see what they can produce.
"Global investment in insurtech is at an all-time high. It makes good business sense to explore new solutions. eric can supply the guidance and direction to navigate this highly regulated industry, giving KOBA the confidence and best chance to succeed."
Read more: KOBA to launch pay-by-kilometre car insurance in Australia
On August 26, KOBA also opened its crowdsource funding round with Birchal, a major investor community, reaching its minimum target in the first two hours and closing the first day with $525,000 from 160 investors.
Wong commented: "KOBA believes the change for more customer-centric insurance products will start from our own communities, so we invited everyone to get involved. The support through our EOI phase and funds raised has been incredible and shows that people are behind insurtechs and ready for our new usage-based approach."
Currently in beta testing phase, KOBA will use the next round of funding to scale awareness among early adopters, improve the app experience, and welcome key hires to round out the team.
KOBA will launch in the market in October 2021, and the investment offer through Birchal will continue until KOBA reaches $1 million.