Revealed – Australia's top car insurers for customer satisfaction in 2022 | Insurance Business Australia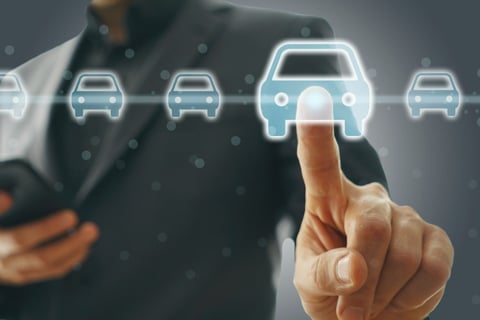 In Australia – a nation home to more than 20 million registered vehicles based on the latest figures from the Australia Bureau of Statistics (ABS) – it is mandatory for drivers to carry at least one type of coverage – compulsory third-party (CTP) insurance. But with motorists swamped with options from a myriad of providers, finding the policies that fit their needs becomes an arduous task.
Going with an auto insurer that offers cheaper coverage can be tempting, but there's a caveat – drivers risk losing more, especially if the protection they provide is inadequate. To get the most out of their car insurance, motorists need to understand the choices available to them and the level of coverage different auto insurance companies offer.
Read more: Broker reveals secrets to customer satisfaction
How does car insurance work in Australia?
The country has four main types of general motor vehicle insurance that drivers need to be aware of. These are:
1. Compulsory third party (CTP) insurance
CTP coverage, also known as green slip insurance in New South Wales or transport accident charge (TAC) in Victoria, is required by each state and territory. It covers the driver's liability in the event other people are injured or killed in a vehicular accident. CTP insurance, however, does not cover injuries to the driver and their passengers, and damages to any vehicle or property. This type of coverage is paid for when car owners renew their vehicle registration.
2. Comprehensive insurance
Although often attracting the highest premiums, comprehensive car insurance offers the broadest protection compared to other types of auto coverage. It covers damages to the driver's vehicles, as well as those of other people's vehicles and property if an accident occurs, regardless of who is at fault. It also provides protection against theft, vandalism, and damage caused by storms or hail, and accidental losses.
3. Third party property damage (TPPD)
This type of insurance covers the cost to repair another person's property, vehicle included, in case of an accident. It does not, however, provide coverage for damages sustained by the driver's vehicle. If the accident involves an uninsured vehicle, some car insurance companies provide coverage only up to a certain amount of damage.
4. Third party fire & theft (TPFT)
TPFT offers the same protection as TPPD but extends coverage to include repair or replacement costs if the driver's vehicle is stolen or damaged by fire, up to a specified limit.
Read more: What do race cars and insurance have in common?
How much does car insurance cost in Australia?
When calculating premiums, auto insurance providers in Australia consider a range of factors, making it difficult to come up with an exact figure. Typically, car insurers use the following parameters to determine auto insurance rates:
Vehicle's market value: The biggest factor affecting premium prices, a car's market value is determined by looking at its age, make, model, condition, and distance travelled. Some auto insurers provide an allowance for accessories under market value coverage, subject to limits.
Level of coverage: Apart from the main types of motor vehicle insurance, drivers can add optional extras, including roadside assistance, widescreen excess, and rental car cover, which can be included in some insurers' comprehensive policies.
Driver's age and gender: Young motorists are often considered riskier to insure and face higher premiums than older drivers. The same goes for male drivers when compared to their female counterparts. Parents who are considering adding their teenage children to their policies should bear in mind that doing so can push up premiums depending on their kids' driving history.
Driving record and claims history: Past accidents and claims can raise a driver's risk, increasing their car insurance rates. Motorists with a clean driving and claims history, meanwhile, are often rewarded with discounts from their insurance providers.
Read more: 10 ways Aussie drivers can save on car insurance
What are the best car insurance companies in Australia in terms of customer satisfaction?
To find out which car insurance providers ranked highly among drivers, financial comparison website Mozo surveyed a national representative of 2,154 Australians, asking them how well their insurers are performing in a range of areas, including sign-up experience, claims processing, and trustworthiness. The poll was part of the site's 2022 People's Choice Awards.
For customer satisfaction, the firm asked respondents to rate "overall satisfaction with your experience with this insurance company."
"This award shows which insurance providers go above and beyond customer expectations, earning the highest ratings from Australian policyholders," Mozo explained.
Forty of the top auto insurers in Australia, including several insurance giants, were eligible for the award. In the end, seven car insurance providers across the nation were recognised for having "outstanding customer satisfaction." The list below is arranged alphabetically.
1. GIO
Brisbane-headquartered general insurance provider GIO offers an assortment of car coverages that fit the varying needs and budgets of Australia's driving population. The insurer's range of policies include Comprehensive, Platinum, Third Party Fire, and Third Party Property Damage.
The Suncorp -owned firm's comprehensive plan covers accidental loss or damage, malicious damage or vandalism, legal liability up to $20,000, towing and storage costs, and rental car expenses for a not-at-fault incident. Policyholders also have the option to choose their own repairer and access 12 months of roadside assistance for free.
Apart from outstanding customer satisfaction, GIO scooped three other awards – excellent claims processing, sign-up experience, and highly trusted company.
2. NRMA
IAG-backed NRMA Insurance offers six types of auto insurance policies, namely Comprehensive, Comprehensive Plus, Third Party Property Damage, Third Party Fire & Theft, CTP Green Slip, and Veteran, Vintage, & Classic cover. The first two plan types pay out for damages caused by accidents, fire, storm, flood, theft, and vandalism. They also cover towing and rental car expenses, and new car replacement.
The Sydney-based insurer is also one of the recipients of the most recommended award.
Read more: NRMA unveils new program for motor insurance customers
3. RAA
South Australian insurer Royal Automobile Association (RAA) provides motor, home, and travel services to its members for more than a century. It offers three types of auto policies – Comprehensive, Third Party, Fire & Theft, and Third Party, as well as specialised vintage car cover. Poll respondents love the insurer because of the benefits, savings, and flexible repayment options it gives members, and coverage that starts immediately with 21 days to pay.
RAA bagged awards in every single category this year, including excellent claims experience, most recommended, sign-up experience, excellent customer service, and highly trusted insurer.
Read more: RAA reveals riskiest roads in South Australia
4. RAC
The Royal Automobile Club of Western Australia (RAC) also nabbed every single award in this year's poll. The insurer offers Comprehensive, Third Party Fire & Theft, and Third Party policies to its more than one million members.
RAC's comprehensive car insurance plans cover accidental damage, legal liability, fire, theft, broken windshield, lost or stolen keys, towing and rental vehicle expenses, and child car seat and new car replacement. Policies also provide a lifetime guarantee on repairs and accidental death benefits.
Read more: RAC urges drivers to stay alert on WA roads
5. RACQ
The Royal Automobile Club of Queensland (RACQ) boasts a membership of 1.7 million drivers. It has three types of car insurance plans, namely Comprehensive, Fire Theft & Third Party Liability, and Third Party Liability. Its comprehensive plan covers damage to other people's property or those caused by an uninsured motorist, emergency repair, fire and theft, rental vehicles, and stolen keys, among others. It also gives policyholders the option to work with their own repairer and a lifetime guarantee for repairs.
RACQ is a long-standing Mozo People's Choice Award winner and also bagged the most recommended insurer award this year.
Read more: RACQ targeting 'poorly designed' pathways in Queensland
6. RACV
The Royal Automobile Club of Victoria (RACV) provides a range of car, home, travel, and business policies to its more than two million members. It boasts an Australian-based customer service team, and offers an array of exclusive membership discounts, including savings on attraction tickets and gift cards. Policyholders can also slash premiums by paying annually.
The insurer has four types of auto policies, namely Complete Care, Comprehensive, Third Party Fire & Theft, and Third Party Property Damage. The first has all the inclusions of a comprehensive coverage plus additional benefits, including vehicle pick up and return following a claimable incident, taxi fares, and emergency accommodation if travelling more than 100 kilometres from home.
Apart from outstanding customer service, RACV is a recipient of the most recommended and excellent customer service awards.
7. Shannons
Brisbane-based specialist motor insurer Shannons is part of the Suncorp Network. Its policies are tailored to the needs of motoring enthusiasts, with features that include limited use and club plate cover, laid up cover for restorations, insurance for daily drives, and home and contents cover. The firm also supports more than 1,200 car and motorcycle enthusiast events throughout Australia every year.
Shannons is a recipient of multiple awards this year. Besides outstanding customer satisfaction, the insurer was named one of the top companies for excellent customer service and sign-up experience. It also bagged the most recommended and highly trusted awards.