Vero explores latest SME and commercial motor innovations | Insurance Business Australia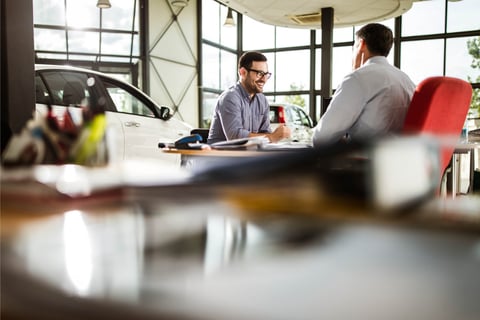 The SME packages and commercial motor markets have changed over the years, with the latest innovations enabling insurance brokers to quote and bind business insurance.
In an Insurance Business Australia (IB) TV episode, which you can watch here for free, Vero's expert panel – composed of Anthony Pagano (head of distribution for commercial insurance at Vero), Michael Cooke (executive manager for Vero's intermediated packages portfolio), and Shelley Turner (senior business development manager at Vero) – discussed how the market has shifted in terms of SME quote and bind from the insurer perspective.
Looking into the last two decades, Pagano said the SME market has transformed from manual to electronic-driven – and now data-driven. As a result, Vero has focused on utilising its data to get a speedy response and ensure its brokers spend more time with their customers.
"In that regard, what we've seen is new insurers coming into the marketplace to disrupt what was once was a very closed shop, now with new aggregated platform models and new insured things coming through," Pagano said, adding that he had also seen broker behaviour change as they look at the speed and time they want to spend waiting for a response back from insurers.
So, how has Vero adapted to changes in the market and broker behaviour? Pagano revealed to IB that Vero sought broker feedback and noted that it has to be "really nimble, really flexible."
"What we've gone out there with is a quote experience that gives brokers the ability that as they go into the system, they'll know straightaway what we want to be writing, whether it's going to be acceptable or not, and the scope of which we will take on that acceptability," he said. "But we also go into a little bit more detail in terms of the application search bringing in excluded activity, so we can give absolute clarity to a broker that when they are placing business with Vero, they do so with confidence.
"These are some of the small changes, but the biggest change now is the removal of almost all insurer referrals … giving brokers the power to get quotes instantly without having to refer if the price was not going to be competitive, and making sure they get that clarity of capital [and] the confidence that when they're placed business with Vero, the know exactly what they bought."
Find out more about trends in the SME packages and commercial motor market and how Vero has adapted to these changes by watching the IB TV episode "SME quote and bind special."