Aon – Australia's insurance protection gap grew significantly in 2021 | Insurance Business Australia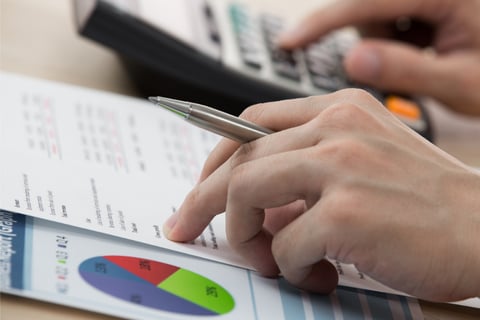 Australia faced six weather catastrophe events in 2021 that cost $2.16 billion in insured losses, according to Aon plc's (Aon) Asia-Pacific 2021 Weather, Climate, and Catastrophe Insight report.
The report evaluated the increasing frequency and severity of disruptive natural disasters and how their resulting economic losses are protected globally.
Focusing on Australia, the report noted that the $2.16 billion insured economic loss in 2021 was slightly above the long-term average of $1.84 billion (looking back to 1967). It covered a bushfire, two floods, a severe thunderstorm, a tropical cyclone, and an earthquake, with the March 2021 floods being one of the more significant catastrophe events.
The report also noted that the protection gap (the portion of economic losses not covered by insurance) last year was 57%, a jump from around 30% in 2020. In Australia, natural catastrophes averaged nearly $2.69 billion in annual insured losses dating to 2010.
"The range of perils producing losses in 2021 was wider than 2020. These perils, such as bushfires, floods, and cyclones, have greater underinsurance associated with them when compared to perils such as hailstorms, which dominated the 2020 losses. Therefore, we saw the 2021 protection gap was greater when compared to the previous year," said Peter Cheesman, head of APAC Analytics, Reinsurance Solutions at Aon.
Steve Bowen, meteorologist and head of Catastrophe Insight at Aon, added: "Many global communities are exposed to increasingly volatile weather conditions that are in part enhanced by the growing effects of climate change. This includes record-setting episodes of extreme temperatures, rainfall and flooding, droughts and wildfires, rapidly intensifying tropical cyclones, and late-season severe convective storms."
Read more: Major South Australia storms – updated insurance loss estimate
Local climate projections highlight an increased intensity of extreme rainfall in the following decades, with significant regional variability.
Cheesman suggested looking into technology, such as artificial intelligence (AI) and better predictive models constantly learning and evolving to map the volatility of a changing climate.
"Clearly, there remains both a protection gap and innovation gap when it comes to climate risk," he said. "If climate change does influence catastrophic events to increase in severity, then the way that we assess and ultimately prepare for these risks cannot depend on solely historical data.
"With scalable solutions, we can help organisations make better decisions that make them more resilient as they continue to more frequently face interconnected and increasingly volatile risks."
Meanwhile, Bowen advised organisations and governments to include sustainability and mitigation efforts to navigate and minimise risk as new forms of disaster-related volatility emerge.
"We can no longer build or plan to meet the climate of yesterday. With physical damage loss costs rising, this is also leading to lingering global disruptions to supply chains and various humanitarian and other asset-related services," he added.
The insurance industry has been calling on the government to help Australia become more resilient to the impacts of climate change as it continues to threaten the insurance industry and policyholders. In March this year, the Strata Community Association (SCA) called on the Australian government to address underinsurance across the country.