ASIC offers insurance tips on handling claims in summer | Insurance Business Australia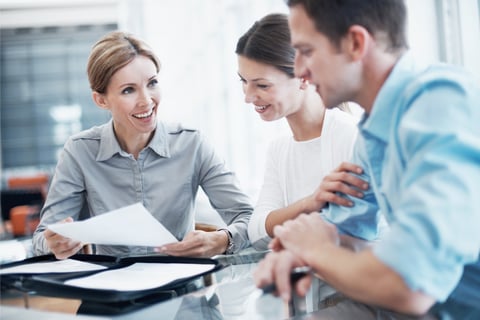 The Australian Securities and Investments Commission (ASIC) has offered some tips to insurers on handling claims after completing a project reviewing insurance claims handling outcomes for consumers affected by the 2019-20 Black Summer bushfires.
Declared a catastrophe by the Insurance Council of Australia (ICA), the fires resulted in the death of 33 people, the destruction of more than five and a half million hectares of bushland, and damage to almost 2,500 homes.
As summer approaches, ASIC said it wants to remind insurers to manage claims efficiently, honestly, and fairly. It advised insurers to:
Respond swiftly to the event, track bushfires and proactively contact customers in affected areas, and encourage customers to lodge a claim or even evacuate;
Pay the maximum temporary accommodation benefit at the outset of claims assessed as a "total loss" to provide certainty to those claimants;
Make product design changes to broaden policy coverage for fire damage and effectively make this change retrospectively; and
Before the upcoming disaster season, undertake simulation exercises to stress-test a response to simultaneous disasters, including how insurers will respond in a pandemic to allow for assessment and emergency repairs to property.
"To consumers, the real value of an insurance policy is tested when they need to claim," said ASIC Deputy Chair Karen Chester. "It is important that claims are resolved quickly, that the process is consumer-centric, that repairs and rebuilds are timely, and that consumers are supported as well as possible after a disaster."
Read more: ASIC launches "unprecedented" legal actions against Westpac
The ASIC review on insurance claims handling outcomes for consumers involved collecting and monitoring insurers' claims handling data over 15 months across 12 insurers, representing over 90% of the Australian home insurance market. Across the 8,801 claims reviewed, the regulator found:
99% of claims determined by insurers were approved in-full or in-part;
88% of claimants accepted the insurer's decision within four months of lodging a claim; and
as of September 2021, 93% of claims are closed, 5% withdrawn, and 2% open.
Insurers also reported that 21% of policies had debris removal as part of the sum insured rather than as an additional benefit.
The review also found that some insurers needed to improve the quality, accuracy, and reliability of claims information recorded in their systems. Therefore, ASIC calls on insurers to invest in better systems, processes, and internal controls.
"This will help ensure good consumer outcomes are achieved for claimants. Measuring consumer outcomes – and doing so well – is today's must‑have for the insurance industry. Products must not only be fit for purpose to meet consumers' needs, but insurers also need to record accurate data to know how they are performing when handling claims," Chester said.
NRMA Insurance (NRMA) also recently revisited the Black Summer bushfires by releasing a film and a book. Called "A Fire Inside," the film focused on the volunteers who helped fight the bushfires, including former New South Wales Rural Fire Service (RFS) commissioner Shane Fitzsimmons, who was also featured in the book.
Zara Curtis, RMA Insurance director of content and customer engagement and an executive producer for "A Fire Inside," said the initiative celebrates ordinary people who possess a "fire" inside – the desire to help.